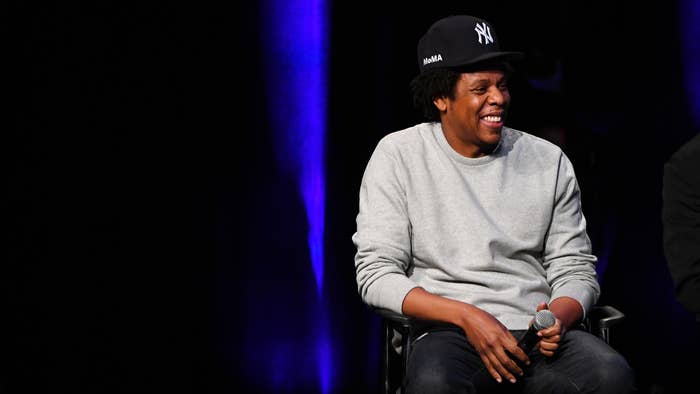 Whenever Hov speaks, we listen, and he set the record straight on Tuesday night that no one can face him in a Verzuz battle.
Jay-Z said as much while talking with Alicia Keys and Rob Markman on Twitter Spaces as the group discussed the R&B icon's latest album, Keys.
"No one can stand on that stage with me. It's not a chance in hell that anyone can stand on that stage with me," Hov said after Markman asked if he ever would go against someone in the live hit battle show. "You got to stand in front of the 'Grammy Family Freestyle' live? No one has ever even seen me perform that, you got to stand in front of that? That ain't never going to happen."
Hov, who has possibly one of the greatest discography of all time with b-sides that can compete with most artists' mainstream hits, dropped his debut album Reasonable Doubt back in 1996. This is the first time that Jay explicitly said no one can see him in a Verzuz, and honestly, it's refreshing.
Despite Hov shunning any potential competitors, many rappers have said they'd want to compete with him in the hit battle. In a recent interview, Rick Ross said it was a "possibility" for him and Hov to face off, but ultimately he just has flowers to give the rap legend.
"Jay-Z… Yeah! Why not?" Ross said. "To me, that's what makes Verzuz special because it brings out the best in both parties. That's a possibility, but I gotta give my flowers to the big homie. I got to. My homie gave me my first opportunity signing me to Def Jam Records, and he's one-of-one."
Despite a hypothetical Verzuz between Ross and Jay being entertaining, Tha God MC has spoken. He's Hall of Fame Hov and did it all without a pen.