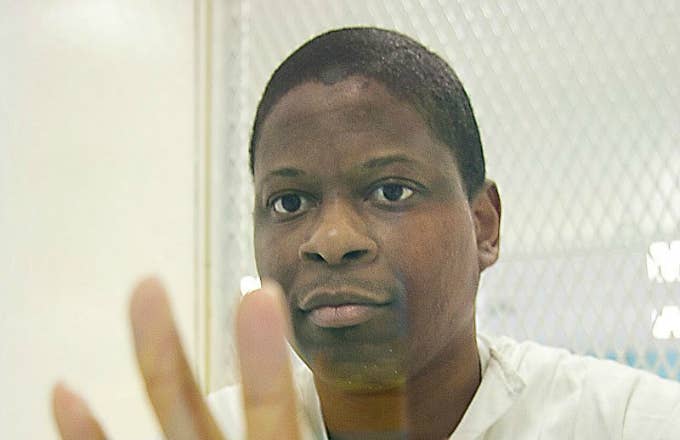 Multiple artists and entertainers have taken to social media in hopes of swaying the state of Texas to intervene in the execution of death row inmate, Rodney Reed. 
Reed has spent more than 20 years on death row after being convicted for the 1996 murder of Stacey Stites, according to CNN. Police say that Reed raped, assaulted, and strangled Stites, but he's maintained his innocence. Former inmate Arthur Snow recently filed an affidavit that could save Reed's life. He claims that Stites' fiancé, Jimmy Fennell, confessed to killing her in 2010. 
Snow met Fennell while he was serving time for forgery. Snow was a member of the Aryan Brotherhood prison gang and Fennell was seeking protection from them. In his affidavit, Snow claimed to have been on the yard with Fennell when he started gloating about killing Stites.
"Jimmy said his fiancé had been sleeping around with a black man behind his back," the documents read. "Toward the end of the conversation Jimmy said confidently, 'I had to kill my n*****- loving fiancé.' My impression was that Jimmy felt safe, even proud, sharing this information with me because I was a member of the Aryan Brotherhood. I think Jimmy assumed that his confession would impress me and earn him credibility with the Aryan Brotherhood." 
Adding to the confession, the Innocence Project reports that Reed's case was never tested for DNA evidence. A group of forensic pathologists claimed that his hand in the crime is "medically and scientifically impossible" and the Texas forensic experts admitted to errors in their testimony. Evidence also proved Stites and Reed were in a consensual relationship.
Despite this, Reed is still slated to be executed on Nov. 20. As a result, his attorneys have applied for clemency in an effort to delay the execution while celebrities like Questlove, T.I., Rihanna, Meek Mill, and more try to bring attention to his case. Kim Kardashian has also issued a plea asking Texas Gov. Greg Abbott to review the case.
Kim went on to speak about Reed's case on The Real: