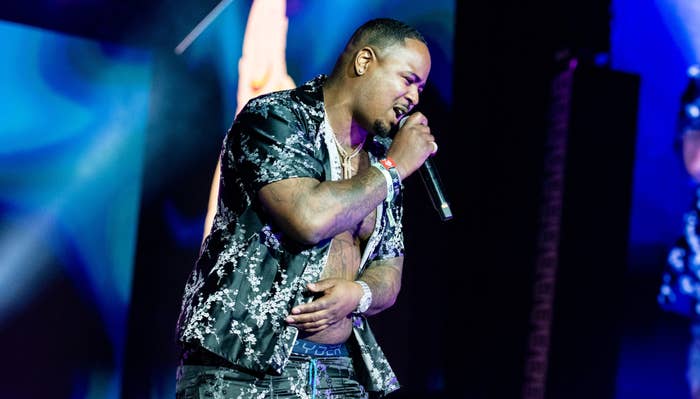 Drakeo the Ruler has died following a backstage stabbing Saturday night at the Once Upon a Time festival concert in Los Angeles. A rep for the 28-year-old rapper has confirmed his passing to Complex.
TMZ  reported early Sunday morning that Drakeo, whose legal name is Darrell Caldwell, was stabbed behind the stage at the Banc of California Stadium in Exposition Park on Saturday night around 8:30 p.m. PT. Drakeo was rushed to a local hospital in critical condition where he later succumbed to his injuries. 
Per the Los Angeles Times, who cited a source "with direct knowledge of the incident," Drakeo was backstage when some kind of altercation broke out among several people and he was stabbed.
A Live Nation spokesperson told the Los Angeles Times: "There was an altercation in the roadway backstage. Out of respect for those involved and in coordination with local authorities, artists and organizers decided not to move forward with remaining sets so the festival was ended an hour early."
Drake, who collaborated with Drakeo the Ruler earlier this year on the single "Talk to Me," took to his Instagram Story on Sunday to share his condolences. "Nah man this shit isn't right for real wtf are we doing. Always picked my spirit up with your energy. RIP Drakeo," he wrote.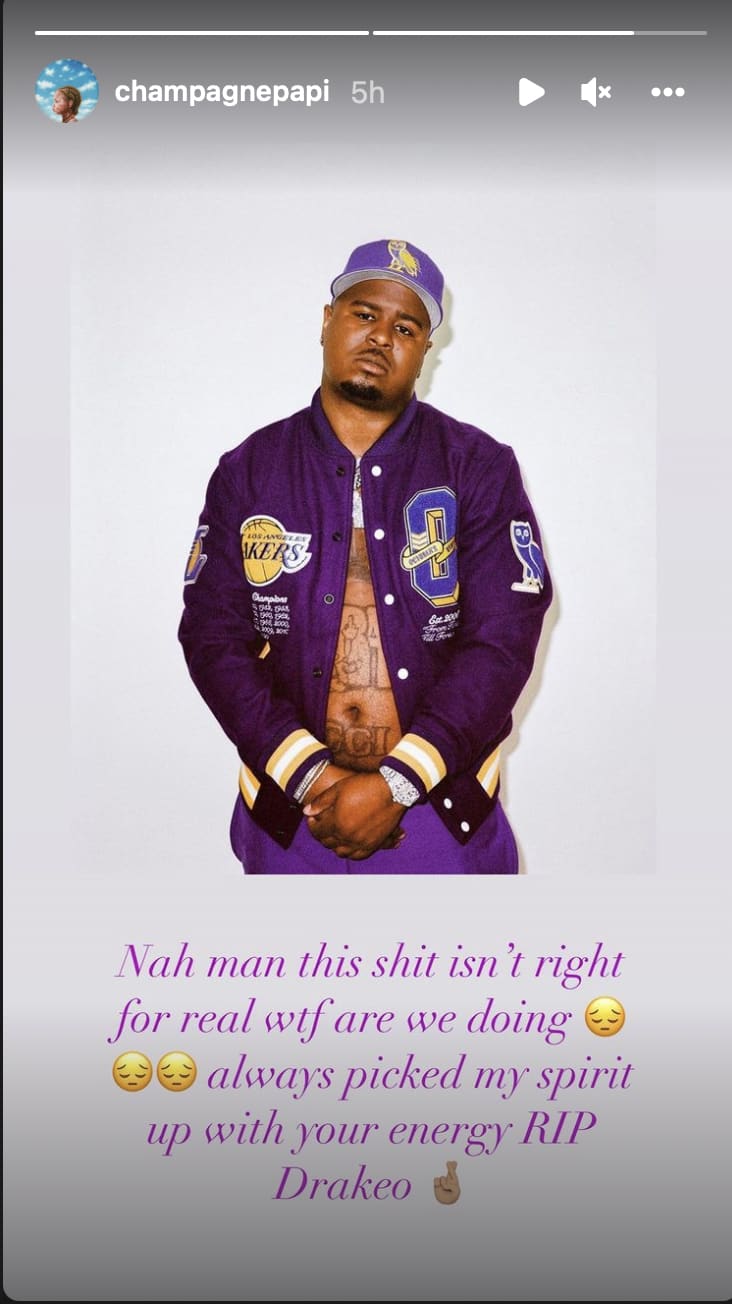 Drakeo was acquitted in 2019 on murder and attempted murder charges in relation to a 2016 shooting death of a 24-year-old man. The rapper eventually struck a plea deal and was released from custody last November.
The tragic news arrives at the peak of Drakeo's brief but prolific career, which saw the South Central rapper release six mixtapes since 2020. His post-prison run was equally fruitful, as Drakeo dropped four projects in the past year alone (We Know the Truth, Because Y'All Asked, Ain't That the Truth, and So Cold I Do Em 2).
Last December, just three weeks after his release from prison, Drakeo spoke with Complex about being targeted as a successful Black man who made it out of poverty. 
"I don't even think about it or pay it no mind," he said. "I just worry about getting in the studio and making songs. The other shit is just irrelevant. I don't have time for that. Even though I've been having to deal with a lot of fuckers taking shots at me and shit."
Rest in power, Drakeo.