DaBaby Announces First Tour Since Controversy Over Homophobic Comments
DaBaby is hitting the road for the first time since his controversial comments over the summer, as the rapper announced a new tour presented by Rolling Loud.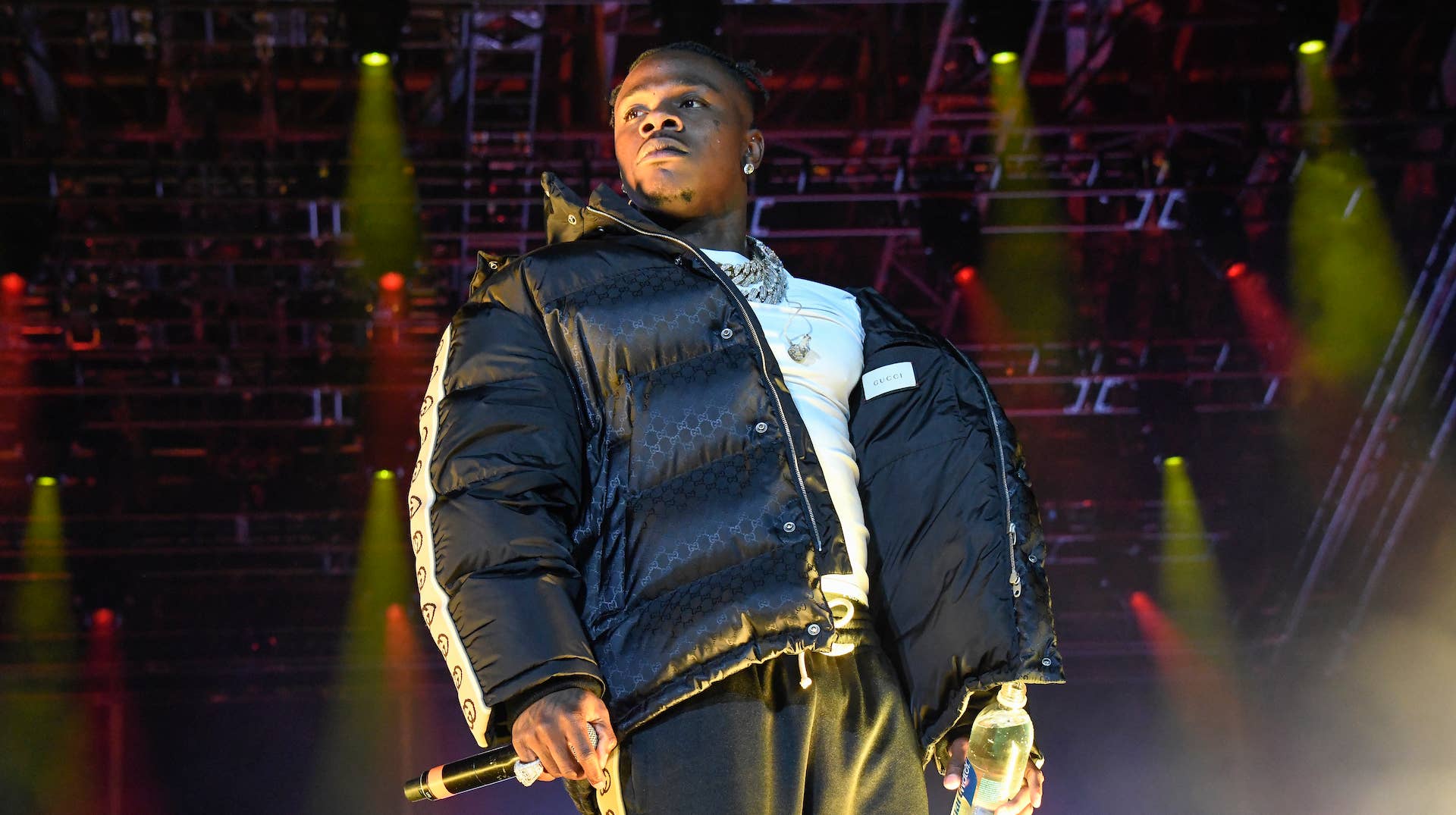 Getty
Photo by Astrida Valigorsky/Getty Images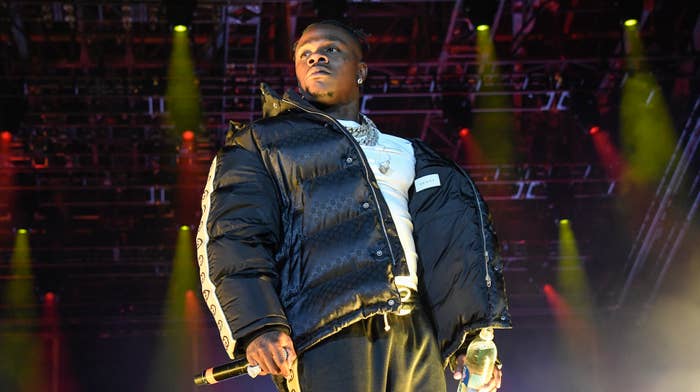 Fresh off performing on day one of the festival's New York installment, DaBaby is joining forces with Rolling Loud for the Live Show Killa Tour.
The North Carolina rapper took to Instagram on Sunday to announce the tour, which is scheduled to begin at the end of November in Chicago before wrapping up in Los Angeles in February.
"The show you thought you'd never see again," he wrote in all caps. "Rolling Loud presents @dababy. Live Show Killa Tour. Presale Thursday, Nov. 4 @ 10 am. On sale Friday, Nov. 5 @ 10 am."
In a statement shared with Complex, a rep for Rolling Loud said, "Rolling Loud supports second chances and we believe DaBaby has grown and learned from his experience. Everyone is welcome and we look forward to DaBaby's fans seeing him live."
The news arrives just a few days after DaBaby appeared as a special guest for 50 Cent's Thursday night performance at Citi Field in Queens. Sources told the outlet Rolling Loud organizers approved DaBaby's involvement, despite his homophobic remarks at the festival's Miami edition over the summer.
"If you didn't show up today with HIV, AIDS, or any of them deadly sexually transmitted diseases, that'll make you die in two to three weeks, then put your cellphone lighter up," he said during his July performance. "Ladies, if your pussy smell like water, put your cellphone lighter up. Fellas, if you ain't sucking dick in the parking lot, put your cellphone lighter up."
On Monday, TMZ reported the CEO for Relationship Unleashed, Gwendolyn D. Clemons, approved of DaBaby's performance at Rolling Loud New York and that the LGBTQ organization would be OK with future live performances by the rapper. 
Clemons and Relationship Unleashed swiftly denied TMZ's claims, claiming the outlet misrepresented her emailed remarks on DaBaby.
"Our comments to a brief question was grossly misquoted and intentionally framed in a click baiting headline to drive traffic to TMZ. … We vehemently deny this assertion and the reporting does not align with our values or mission," reads an Instagram post by the org.