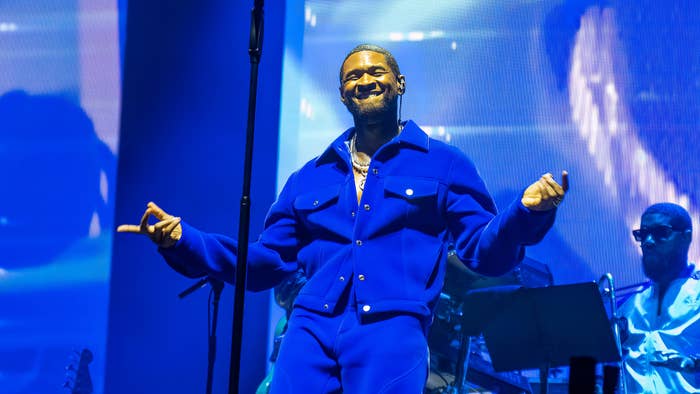 During his set at Dreamville Fest on Saturday (April 1), Usher played a cruel April Fools' Day prank on the crowd and promised a performance by Beyoncé.
"You know, I don't know if you guys listened to some of the interviews that I did before we decided to do this show, but as promised I said I would have a special surprise for you tonight ladies and gentlemen," he told the crowd. "You guys wanna know what that surprise is? Ladies and gentlemen, without further adieu… Put your hands together for the one, the only… Beyoncé."
He then backed away from his microphone as the backing band stopped playing music, and for a brief moment, Usher toyed with the crowd by making it seem Bey was just off-stage. He walked off for a moment, and then returned to the crowd to say with a grimace, "April Fools."
When the moment started to circulate online, Usher shared his amusement at the reaction. "It's still April 1st right?" he tweeted.
While Beyoncé wasn't a special guest during Usher's set at Dreamville Fest, he still brought the heat with a packed consisting of over 20 of his biggest hits. Among the tracks he performed included "Caught Up," "The Matrimony," "My Boo," "Bad Girl," "Burn," and "Yeah!"
Usher performed as the headliner for the first day of Dreamville Fest 2023, which also featured performances from Lil Durk, Ari Lennox, EarthGang, and City Girls. On Sunday, J. Cole and Drake will headline, while Summer Walker, J.I.D, and GloRilla are among the other performers.