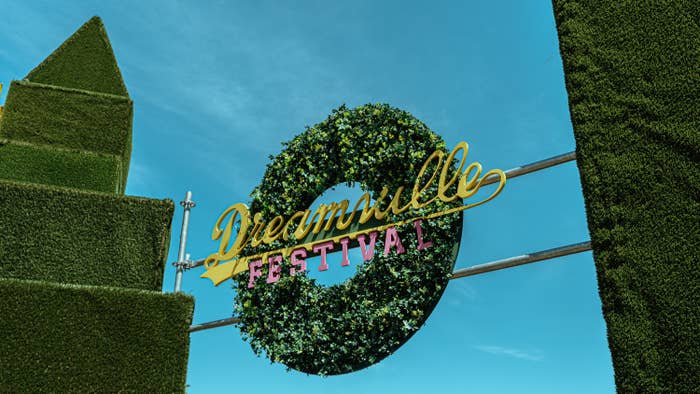 In 2018, Dreamville was supposed to launch its first Dreamville Festival in Raleigh, North Carolina, an hour from J. Cole's early Fayetteville home at Forest Hills Drive. But it got delayed a year by Hurricane Florence, which massively flooded Dorothea Dix Park, the proposed location for the festival. The second edition was supposed to take place in 2020, but it was also delayed until 2022—because of the COVID-19 pandemic. The third edition, taking place this weekend and drawing its largest-ever audience, is happening right on time.
As the event returns in its biggest form yet, streaming exclusively on Amazon Music and boasting co-headliners J. Cole and Drake as well as Usher and Burna Boy, it's putting its stamp on Raleigh in every way imaginable.
"When you land in Raleigh, you'll see Dreamville Fest on every billboard in the airport," says Sascha Stone Guttfreund, president of ScoreMore Shows (which also helped put on Astroworld Festival) and the festival's main promoter. "When you drive to the site, you'll see billboards around Raleigh. When you check into the hotel, you'll see a custom-branded Dreamville Fest key cover."
Dorothea Dix Park will even get Dreamville grass: "One of the things that have been really wonderful about working with the Dreamville team is that they've been committed since the beginning to funding a complete restoration of the turf," says Joseph Voska, the park's operations and programming supervisor. "If there's landscaping damage, they've brought in a landscaping crew after the festival and returned everything to how it was pre-event."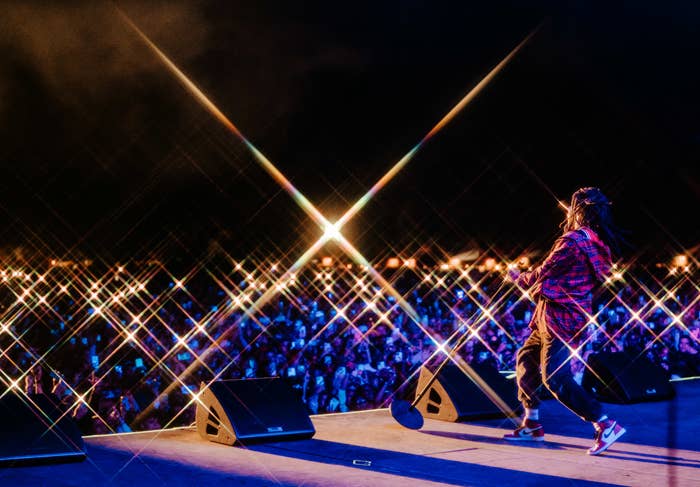 The first Dreamville Fest, which was only one day, drew roughly 40,000 loyal attendees. This year's festival is taking place over two days and is set to draw 50,000 attendees per day. Loren Gold, executive vice president of Visit Raleigh, the local visitor's bureau, says that only the International Bluegrass Music Association's World of Bluegrass music festival, which was bringing nearly 200,000 visitors a year before the pandemic, is a bigger annual draw.
"I think the idea for us is that, yes, of course, the festival is in Raleigh, and we love it," Guttfreund says, "but for just one weekend, you're not only in Raleigh, North Carolina, but you're in Dreamville."
What makes Dreamville, the music label and business Cole established in 2007 with his friend Ibrahim "Ib" Hamad, so special is its family-first mentality. The people in upper management have all been friends since their college days, and early signees like Omen and Bas have still been maturing their careers from within the collective for over a decade. Dreamville Festival is a shining example of how they're trying to extend that feeling to the people outside the collective: Zaineb Hassan, who has been doing guided meditation with the Dreamville camp internally for years alongside her own practice, is leading guided sound bath meditation and yoga sessions with Earthgang's Olu.
"The secret ingredient is the fans," Adam Roy, another co-founder of Dreamville and the president of Dreamville Fest, tells Complex. "Some of our attendees have been with the brand for well over a decade and each year, they are grabbing another friend and it grows from there. Those are the fans that make this feel like family."