Mf Doom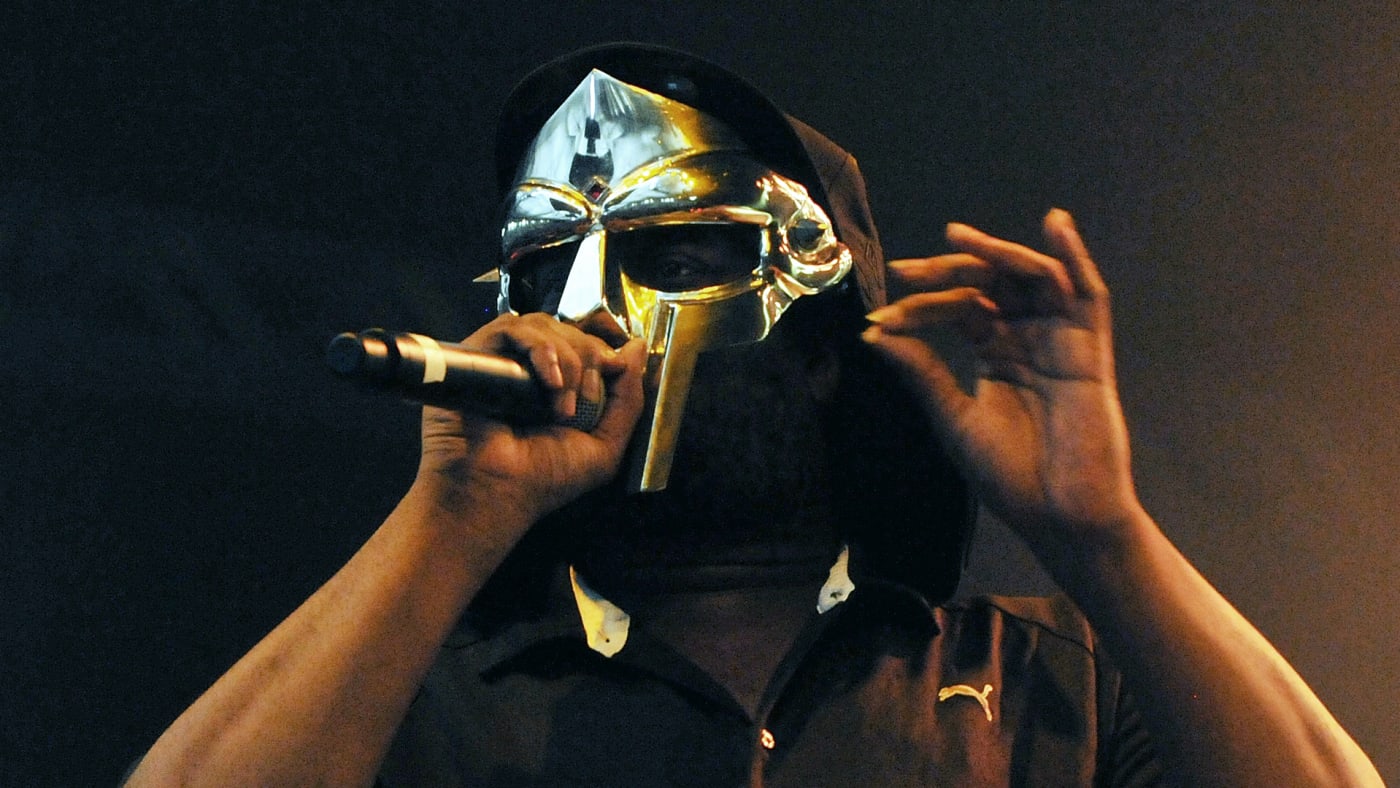 Rappers rarely control the stories that are told about them. MF DOOM, however, was the writer and teller of his story from the very beginning. Born in London as Daniel Dumile, DOOM spent most of his early years on Long Island with his younger brother Dingilizwe. The two would eventually form the group KMD, with Dingilizwe going by DJ Subroc and Daniel as Zev Love X, alongside Rodan and, later, Onyx the Birthstone Kid. Their debut album, 1990's Mr. Hood, mixed conscious tropes with lighthearted sensibilities.
The group's follow-up, Black Bastards, stalled in 1993, after Subroc was struck and killed by a car. Elektra Records later dropped KMD over the project's polarizing cover art, which depicted a hanging Sambo figure.
Zev Love X resurfaced in the mid-'90s under a new name, MF DOOM, with a series of singles that would eventually appear on 1999's Operation: Doomsday. As DOOM, the rapper covered his visage, first with a ski mask and later with a metal faceplate fashioned after the accessory Russell Crowe wore in Gladiator. With its blend of dense lyricism, classic New York production, and comic book inspirations, Operation: Doomsday turned DOOM into one of the most influential underground artists of the era; a series of acclaimed projects under a range of aliases followed, among them 2003's Vaudeville Villain (as Viktor Vaughn) and 2004's Madvillainy, a collaboration under the Madvillain name with producer Madlib.
DOOM continued to release albums like Mm..Food throughout the early 2000s. And while his output slowed as the decade progressed, he delivered his final solo album, Born Like This, in 2009. In the ensuing years, he dropped a series of collaborative albums. The most recent of which, Czarface Meets Metal Face, arrived in 2018.

On December 31, 2020, MF DOOM's wife, Jasmine Dumile, announced via his Instagram that the legendary rapper had passed away on October 31 at 49. The circumstances of his death remain unknown, which is perhaps fitting for an artist whose life was shrouded in mystery. Just remember, all caps when you spell the man's name. Long live the villain.