Snoop Dogg Playfully Clowns Kanye West's 'Big Ass Space Boots'
The upcoming Super Bowl Halftime Show performer doesn't sound like he's a huge fan of the increasingly popular oversized boot aesthetic in fashion.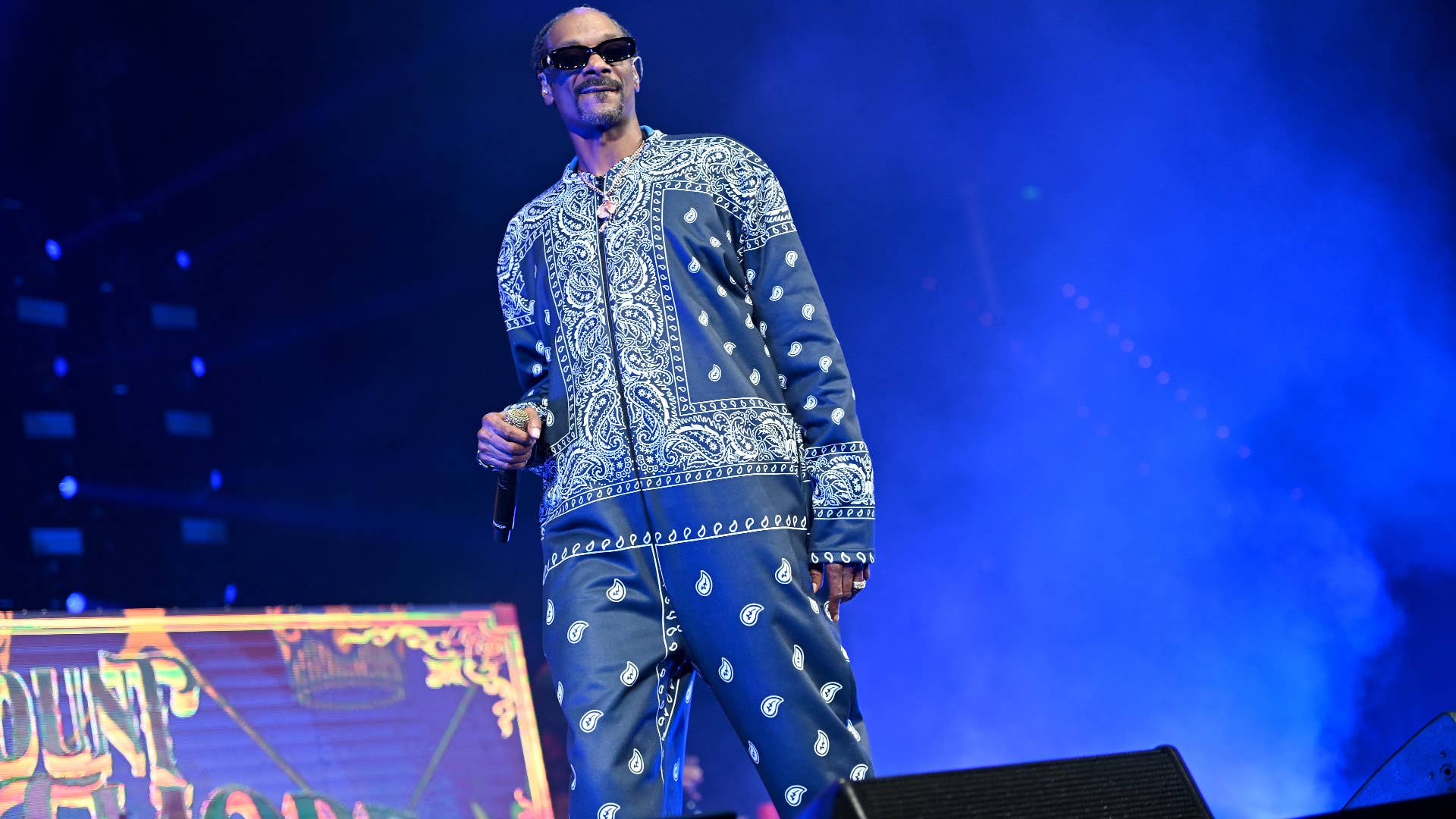 Getty
Image via Getty/Stephen J. Cohen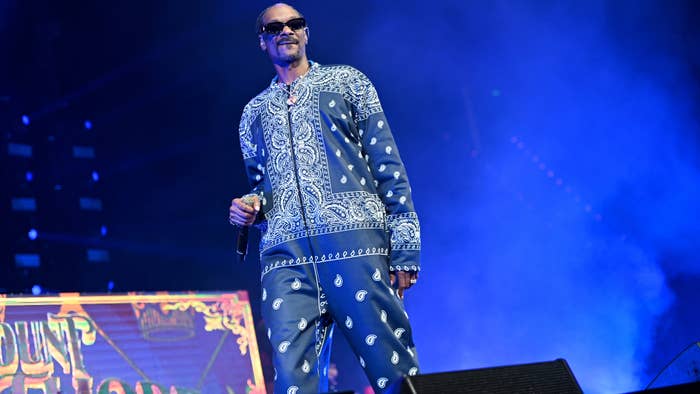 Ahead of his appearance in the Super Bowl LVI Halftime Show, Snoop Dogg has shared some playful jokes about the oversized boot aesthetic currently favored by the artist formerly known as Kanye West.
In a recently shared clip of an interview with DJ Whoo Kid, Snoop was asked about "wearing Kanye West's boots," with the host noting that he heard Snoop recently "got a pair."
Based on the wording of the question, it would appear that what's meant by "Kanye West's boots" is the Yeezy NSTLD model that recently went viral with a Fat Joe meme. However, as soon as Snoop starts to talk in the clip below, both an image of Ye performing at the Free Larry Hoover show in a pair of Red Wing safety boots (not made by Yeezy) and a product shot of Black Diamond structural boots (also not made by Yeezy) are shown on the screen.
"Ain't no way in the world I can Crip Walk in them motherfucking big ass space boots," Snoop joked. "Only way I'd wear them motherfuckers is if they got me jumping off the Empire State Building into a motherfucking lake full of gators or some shit, and I gotta walk on the gators like Pitfall to get out of there."
From there, Snoop jokingly imagined a difficult putting-on process for such boots.
"That n**** getting money, I can't hate on it," he said. "But I tell you what, I'd never wear them motherfuckers. I'm glad it never snows in California." See more below
This weekend, Snoop—as well as Dr. Dre, Eminem, Kendrick Lamar, and Mary J. Blige—will perform as part of the Super Bowl LVI Halftime Show. Last month, filmmaker F. Gary Gray was tapped by Pepsi to direct a cinematically crafted trailer for the experience, titled "The Call."
Revisit the full thing below.