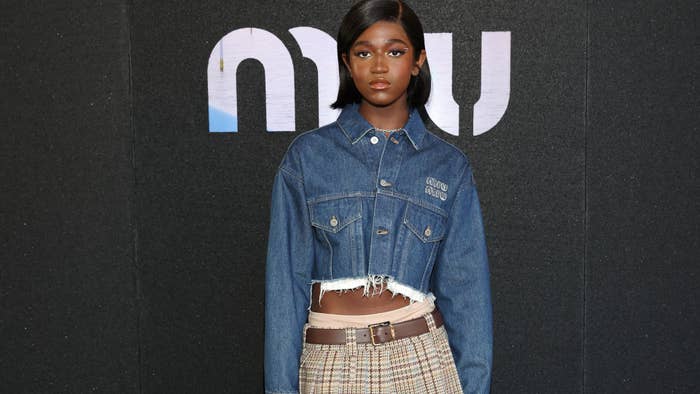 Dwyane Wade's daughter Zaya made her official runway debut at Paris Fashion Week.
The young star walked on Tuesday in Miu Miu's fall/winter 2023 show. The 15-year-old sported an olive oversized knitted blazer with a matching midi dress. She was also seen in a long flare charcoal dress paired with a black oversized leather bomber-style jacket.
The three-time NBA champ took to Instagram to celebrate Zaya Wade's big day, along with wife Gabrielle Union. The parents sat front row, cheering on their daughter, each posting a video captioned "she's arrived @miumiu."
In a Instagram video, the NBA alum was all smiles as he hugged his daughter, seemingly congratulating her after the event. He also shared a repost video from W magazine, writing, "I'm not crying, you are."
Check snippets of Wade's IG Stories below.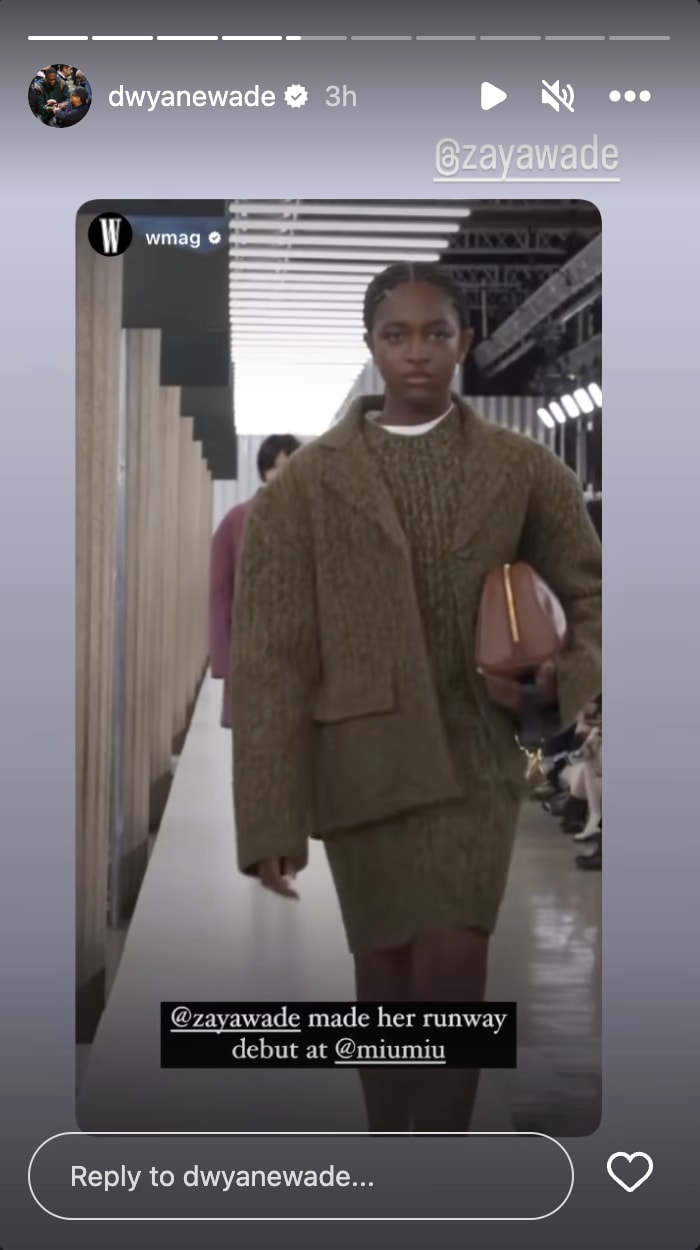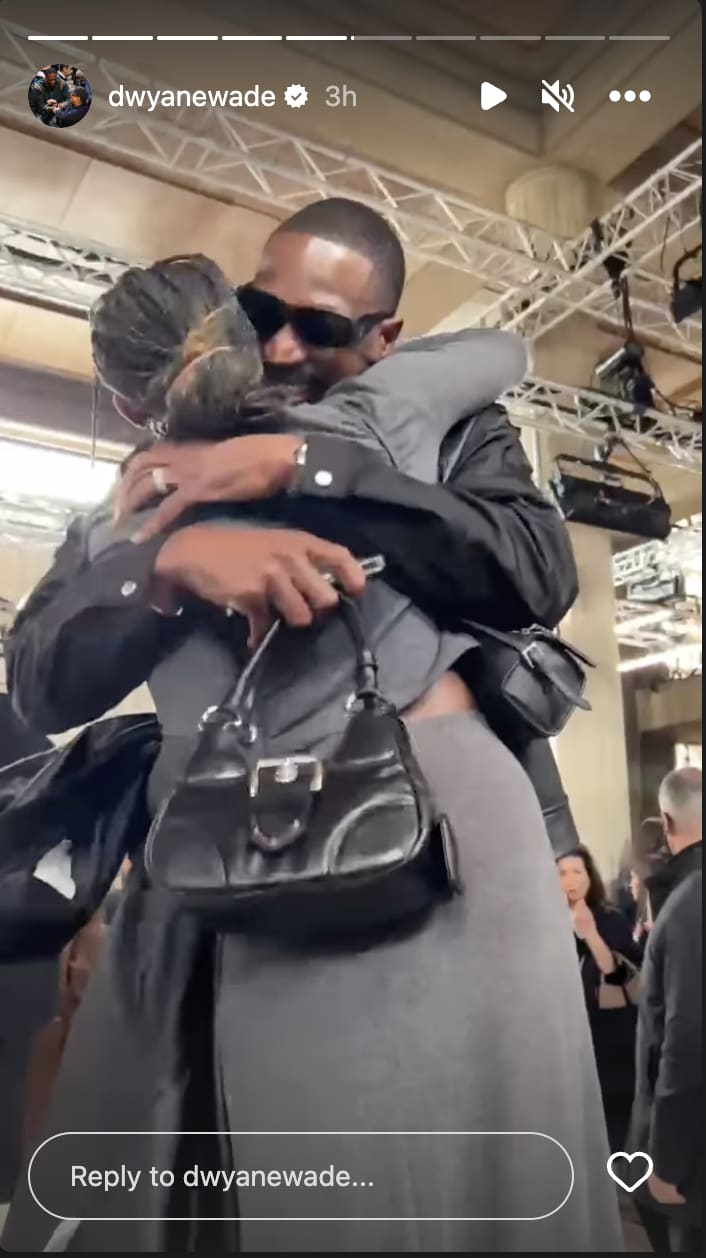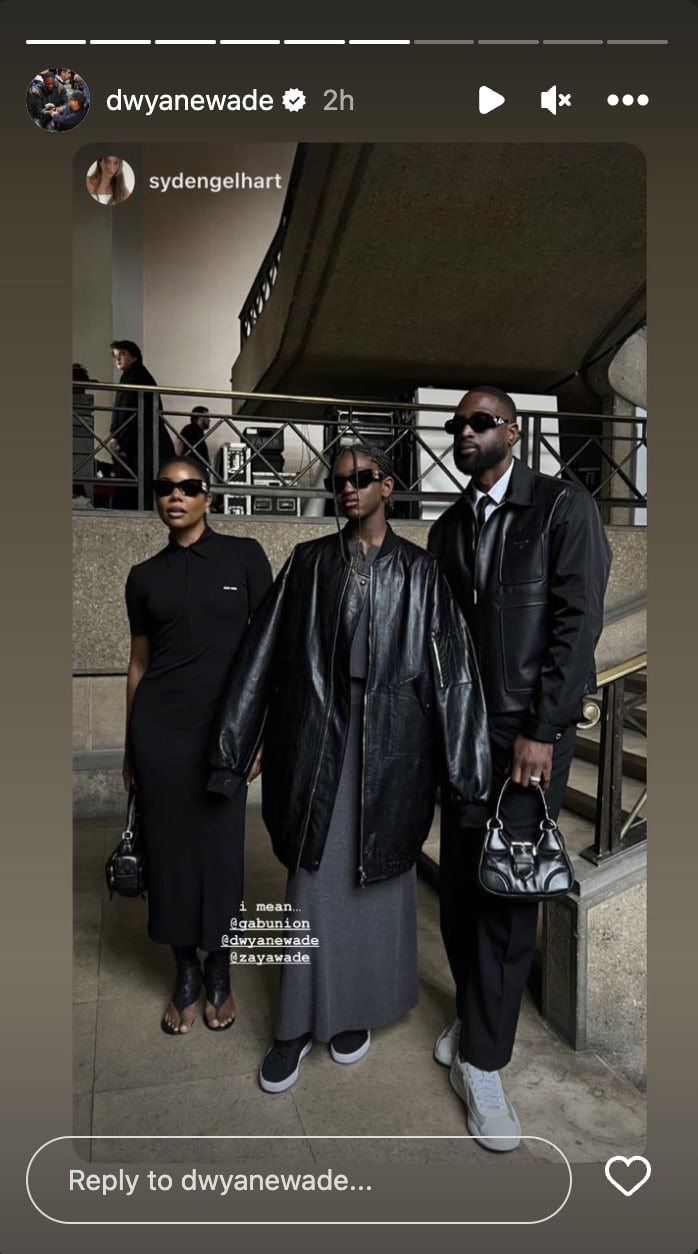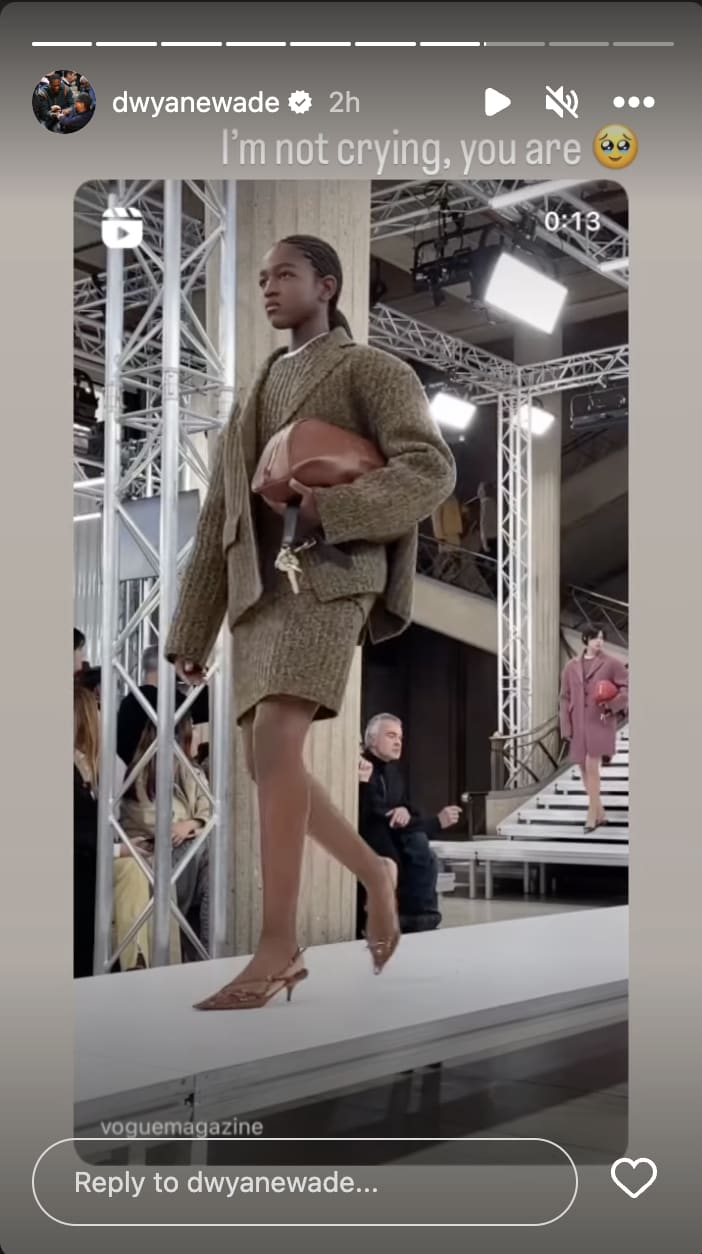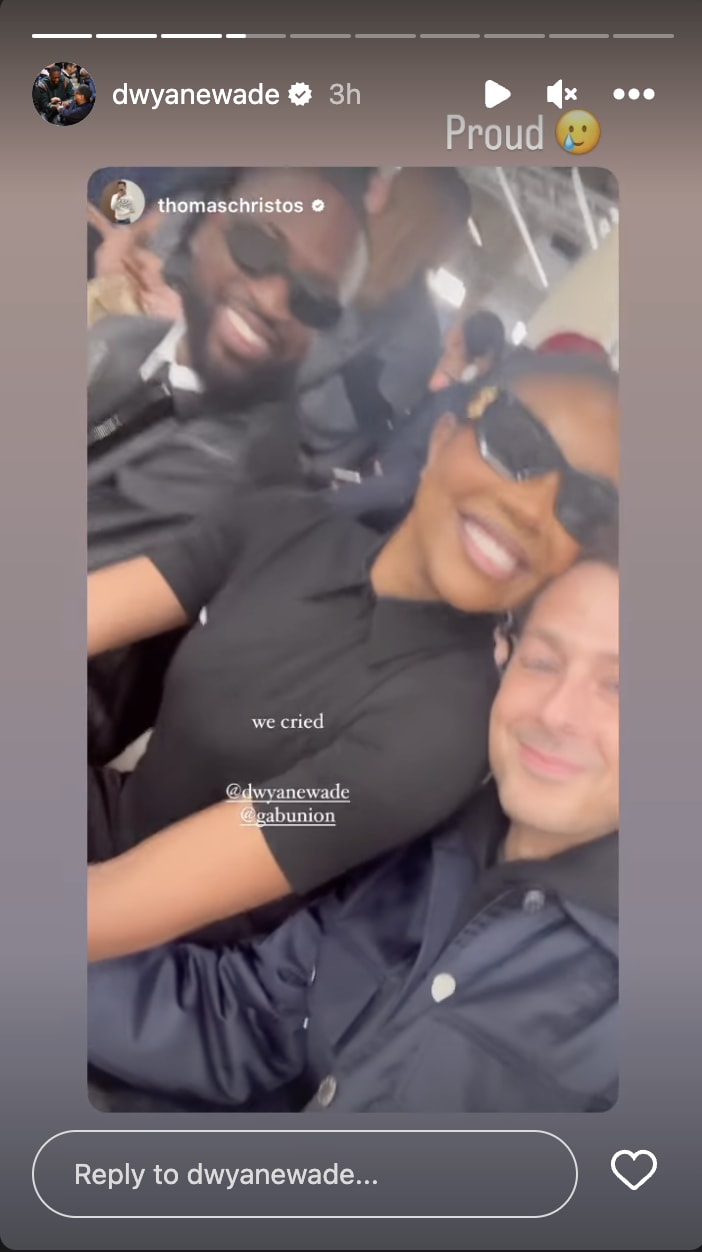 This news comes after Zaya was granted an official name and gender change on Feb. 24. The teen came out as transgender in 2020.
Wade's ex-wife and mother of his children, Siohvaughn Funches-Wade, appealed the petition to stop Zaya from making the legal changes. In the appeal, Funches-Wade states that her ex-husband "may be pressuring our child to move forward" for financial gain.
Dwyane released a statement based on the filing, saying, "Since this must be the new way of parenting, I guess I have to address these allegations here, which is a damn shame. While I'm on a life-changing trip in our motherland, Africa, I've received a social media post about me forcing our 15-year-old child to be someone she's not and to do something against her will. These are serious and harmful allegations that have hurt our children."
According to TMZ reports, D-Wade's court document argues that "a court order affirming her identity will allow Zaya to live more comfortably and honestly in all aspects of her life—from simple introductions and food orders to applying for a driver's license and filling out college applications."