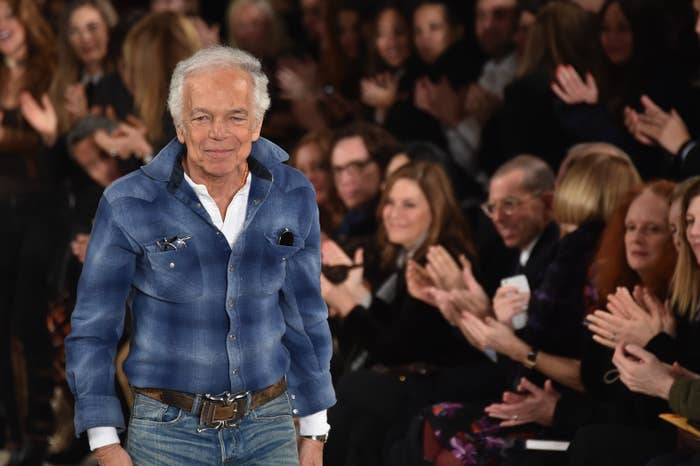 How has Ralph Lauren influenced fashion? That's what Susan Lacy attempts to explore in Very Ralph, a new 108-minute HBO documentary that premiered last month. It's the first authorized documentary on Ralph Lauren.
In an interview with Vogue, Lauren said "It's not easy having someone write about you, or seeing a film about you," and revealed that he previously declined documentary offers over the years. However, when he met the film's director Susan Lacy—who previously created the Emmy award winning PBS documentary series American Masters and a documentary on Steven Spielberg for HBO—Lauren agreed to the film because he found Lacy to be "smart." And in an interview with WWD, Lauren said Lacy and HBO had the final say over the documentary. But as a viewer, you wouldn't have been able to tell.
Overall, Very Ralph feels like the greatest Ralph Lauren ad ever made. There's never-before-seen footage of Ralph preparing runway looks for his 50th anniversary show, driving a Porsche from his legendary car collection, and dancing in a white dinner suit to Frank Sinatra. Candid interviews with his wife and kids reveal that Ralph puts family before business. And viewers become fully submerged in his personal universe through interviews filmed at locations like his Madison Avenue office and the mythical Double RL ranch in Colorado, scenes we've seen over the years in ad campaigns and TV specials about the designer. 
Ralph delivers a narrative of his life with star-studded appearances from the likes of Hillary Clinton, Kanye West, Anna Wintour, and the late Karl Lagerfeld. The film touches on his contributions to fashion like being the first celebrity menswear designer, giving the fashion world a blueprint for creating a lifestyle brand, and taking a chance by opening his own store, which was unheard of at that time. The film praises him for championing diversity by putting Black models like Tyson Beckford and Naomi Campbell in global campaigns and other achievements such as restoring the Star-Spangled Banner. But the film fails to properly represent probably the most influential aspect of his legacy, which is his designs from the '90s that were embraced by hip-hop and still influence brands today. 
Lacy said she knew nothing about this era before starting the film, which might explain why less than 10 minutes of an 108-minute documentary addresses the era of '90s Ralph Lauren or how hip-hop culture impacted the brand. Within those 10 minutes, Kanye West briefly appears in a section about the Polo Shirt, which he describes as a "magician's cloak" that transported him from the South Side of Chicago to the beaches of Montauk, Long Island. Along with Tyson Beckford, Polo Sport is briefly highlighted as a predecessor to modern day athleisure trends. And lastly, Thirstin Howl III is introduced on camera through a Lo-Check; showing off his retro Polo Stadium shirt, Polo Bear gloves, Polo beanie, Polo belt, and Polo Sport underwear. He quickly explains how kids from Brooklyn boosted Polo and styled country club clothing in a way that was true to hip-hop and New York street style at the time. The interview briefly cuts away to Tyson Beckford who describes how the Lo-Lifes looked like "store mannequins" and how wearing Polo could make anyone feel successful. Washington Post fashion writer Robin Givhan is also featured and says the Lo-Lifes "brought a rich context to the brand that wasn't there" and people in hip-hop took a brand that represented success and wore it on their own terms. Sadly, Lauren nor anyone else who works for the company offer commentary on the Lo-Lifes or hip-hop's impact on the company. However, Ralph did address Thirstin Howl III a letter thanking him for participating in the film.
The time it took for Ralph Lauren to acknowledge the Lo-Life's influence has always been a stain on the brand. Raekwon of Wu-Tang Clan—who turned the Polo Snow Beach jacket into a grail when he wore it in the music video for "Can It All Be So Simple"—previously told Complex he "felt a little bit insulted" about not being personally acknowledged or contacted by the company when the Snow Beach jacket was re-released in 2017. Ezra Wine, a New York collector known for his "$1 million" vintage Polo collection, told theNew Yorker last year that when reaching out to the company about retroing '90s Polo for the brand's 40th anniversary, he was told that Ralph Lauren didn't want to be remembered for that era of his designs.
"Although the company has embraced hip-hop and street culture on the sales floor for its own benefit, Very Ralph positions what is helping the company remain relevant as a small footnote within the larger story of the brand." 
But '90s Ralph Lauren is what turned me, and many others, into Polo loyalists. Ralph's life story never personally influenced me to buy my first Polo Ralph Lauren pieces. What did encourage me was discovering how one specific era of this waspy clothing brand ran in tandem with my own interests in New York City hip-hop and graffiti culture. Images of a Queens rapper like Despot spitting bars while rocking vintage Polo grails or a graffiti vandal like DESA tagging the insides of subway cars in a Snow Beach pullover were my entry points into the brand. And when I first started buying my own '90s Polo pieces in 2015, it felt like a way to circumvent hypebeast culture. All those fly colorblock patterns, logos, and graphics that Polo released in the '90s were what hyped brands like Supreme—which has frequently referenced vintage Polo over the years—were aspiring to make. Vintage Polo was as eye catching, rare, and collectible as Supreme but wasn't weighed down with the same amount of hype. 
Ralph Lauren, like many retailers and large fashion companies, has struggled over the years to adapt. The brand's market value dropped from $16 billion in 2013 to $8 billion in 2016. A year later, it closed its Fifth Avenue flagship, cut jobs, and reported a $204 million loss. But 2017 was also when Ralph Lauren, or someone within his company, finally understood the importance of the streetwear market. Within the past two years, the brand has been consistently re-releasing '90s products, which are popular within the Lo-Life or Lo Head collectors' community. So much that if you walk into the brick and mortar Ralph Lauren store in SoHo today, those retro items are typically displayed front and center. Polo even has a "Nike SNKRS"-esque iPhone app where you can turn on phone notifications for limited product drops. According to a 2018 earnings conference call with Ralph Lauren Chief Executive Officer Patrice Louvet, the 2017 Stadium 1992 collection "sold out several million dollars' worth within hours" and that "78 percent of the people who purchased Stadium at a Ralph Lauren store in North America were new consumers to the brand." In a more recent conference call from February of this year, Louvet said that over half of the shoppers who purchased the brand's "Winter Stadium 1992" release "were repeat customers who had already purchased from at least one of our limited additions previously." Nowadays, news that surrounds Ralph Lauren isn't about profit losses or store closings. It's about shares for the brand jumping and beating revenue estimates. Although the company has embraced hip-hop and street culture on the sales floor for its own benefit, Very Ralph positions what is helping the company remain relevant as a small footnote within the larger story of the brand.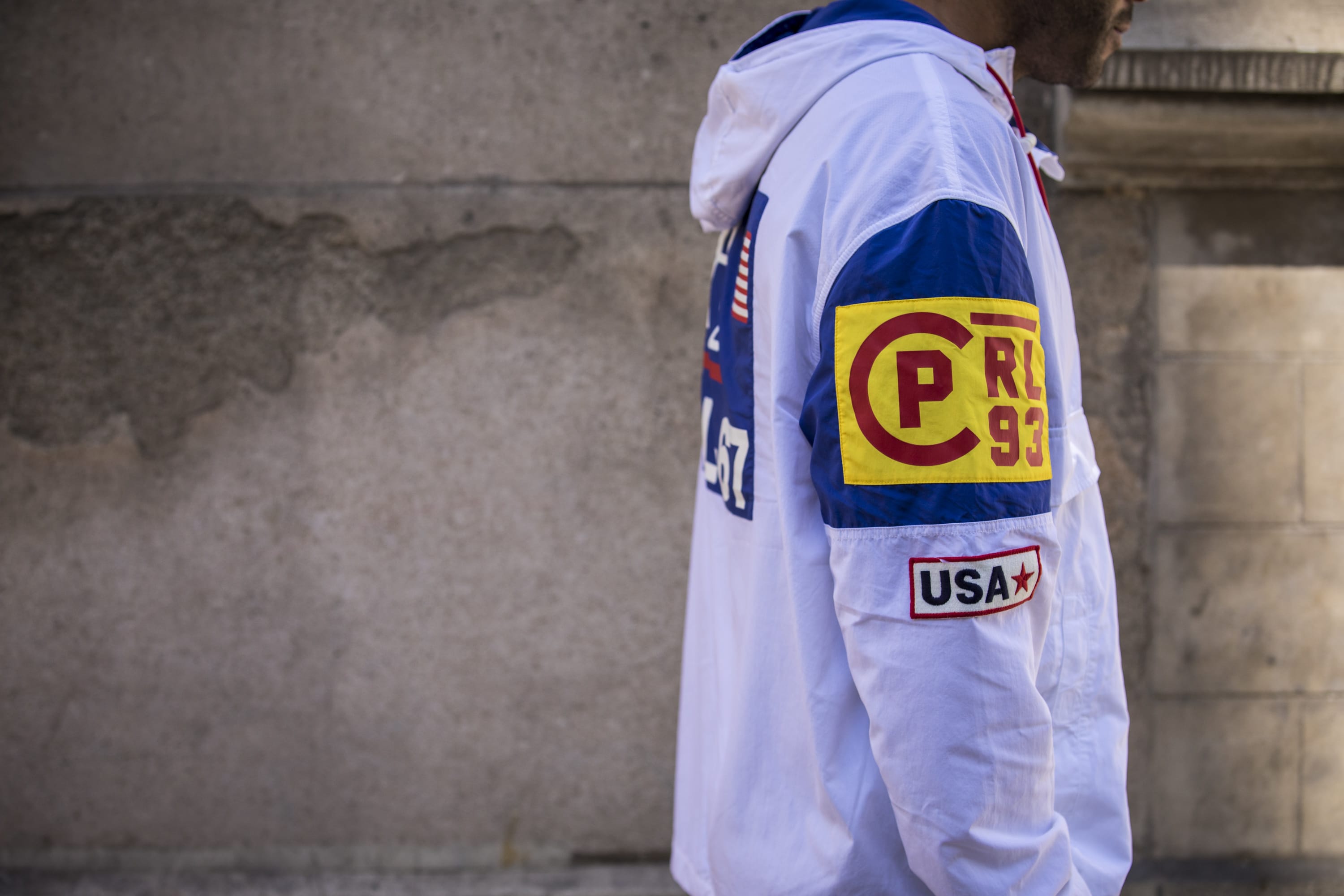 Any Lo Head would smile upon seeing Thirstin Howl III in a Ralph Lauren documentary, but Very Ralph's token like coverage of Lo-Lifes fails to adequately capture the larger impact the group made on the brand. Lacy seems primarily interested in the fact that the Lo-Lifes, who looked far different from the wealthy clientele the brand's traditionally marketed itself to, obsessively embraced it. However, if more attention was given to this section of the film, it would have examined the Polo collecting culture the Lo-Lifes established and the pieces they championed. It could have dug deeper into explaining what was occurring internally inside the company during the '90s era that Lo-Lifes cherish and why pieces from that era are as coveted now as they were back then. It could have discussed the stories behind these designs and acknowledged the work of graphic designers like Dick Tahsin; the artist behind the Polo Bear and other iconic '90s Polo motifs, which the brand is currently reproducing and selling inside stores today. It could have traced the lineage of '90s Polo to modern streetwear today, which led to the brand's unconventional collaboration with a streetwear label like Palace. 
Obviously, Ralph Lauren's impact is much bigger than Polo Stadium jackets, P-Wing sweaters, Polo Bear T-shirts, and Snow Beach jackets. And Very Ralph is a documentary on Ralph Lauren's life rather than '90s Ralph Lauren or streetwear. But it feels strange that Very Ralph glazes over this moment. Is it because Lacy simply did not know about it? Or is it because the company can't fully come to terms with its impact in the world of hip-hop and streetwear? Youth drives fashion, hip-hop is pop, and it's the reason why Ralph Lauren has been able to stay relevant over the years.  
As a Polo fan, it's been a struggle to attain any information on that era which Lo Heads and Lo-Lifes love that isn't simply hearsay. When the company does share any information about Polo's "golden age," it exclusively disseminates kernels of information through in-house media channels. Although I definitely appreciate that the editorial team at RL Mag has dropped articles on how lines like Snow Beach and Polo Sport were conceived, these articles are terse and include no quotes or comments from Ralph Lauren himself.
So when will we begin hearing Ralph Lauren stories that aren't simply about movies, cowboys, Polo shirts, and ties? Lacy presents that question towards the end of the film, where she includes critiques from those like Vanessa Friedman of the New York Times, who says Lauren's "real adherence to these narratives of America that are core to his brand, can get a little stale." One of the film's most noteworthy moments is hearing Ralph open up about his own insecurities as a designer today. 
"The question is how do you move forward? How do you develop newness? How do you stay Ralph Lauren and not lose your identity?" Ralph asks her. "But I stayed true to myself and some of the criticism was very painful. 'My god, maybe I'm not good. Maybe I think I'm good, but I'm not."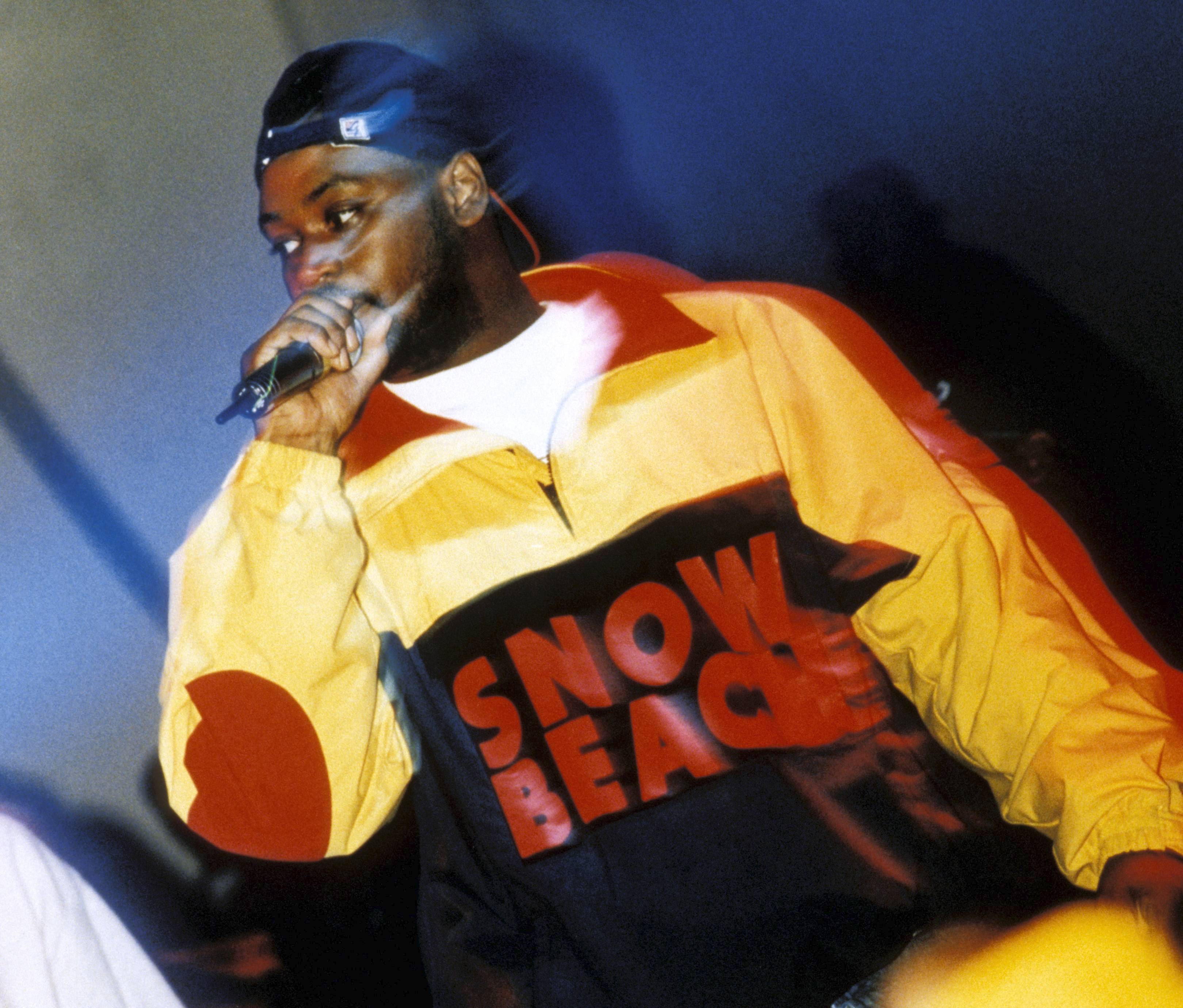 When I ask any Lo Head why they wear Polo, they always use the word "timeless" to describe Ralph Lauren's clothing. A sweater that they boosted out of a Macy's when they were a teenager is something they still wear as a middle aged father with a steady job and kids. And when the brand drops new collections inspired by '90s Polo, I see these same guys quickly spend half their paycheck to buy a full Polo outfit like a teenager buying Supreme. Lauren's fans in the urban community are some of the most loyal and passionate out there. To them, Ralph Lauren never has to change. And frankly, they'll still love the brand even if the Lauren chooses to forever remain silent on that golden age of Polo. But bringing those untold stories to light only makes Lauren's narrative richer and further builds on his image as a pioneer in the world of fashion. For many fans, it's already a blessing to see '90s-inspired Ralph Lauren pieces being sold in stores. But when are we going to hear Ralph to talk about this era of designs? 
In the Complex documentary, Horse Power, which Ralph Lauren declined to comment on, Vibe Magazine's original Fashion Director, Michaela Angela Davis, describes hip-hop's impact on the brand the best. "Polo, because of hip-hop, kept getting refreshed, rearranged, and seen by new eyes. Polo was one of the lucky ones, if hip-hop chooses you and bring your ass back to life, that's what hip-hop can do to a brand."