Raekwon on the Snow Beach Re-Release: "They Shoulda Called Me, I Feel Insulted"
Polo Ralph Lauren is re-releasing its Snow Beach collection, but the man who made it popular, Raekwon, is disappointed that he wasn't involved in the project.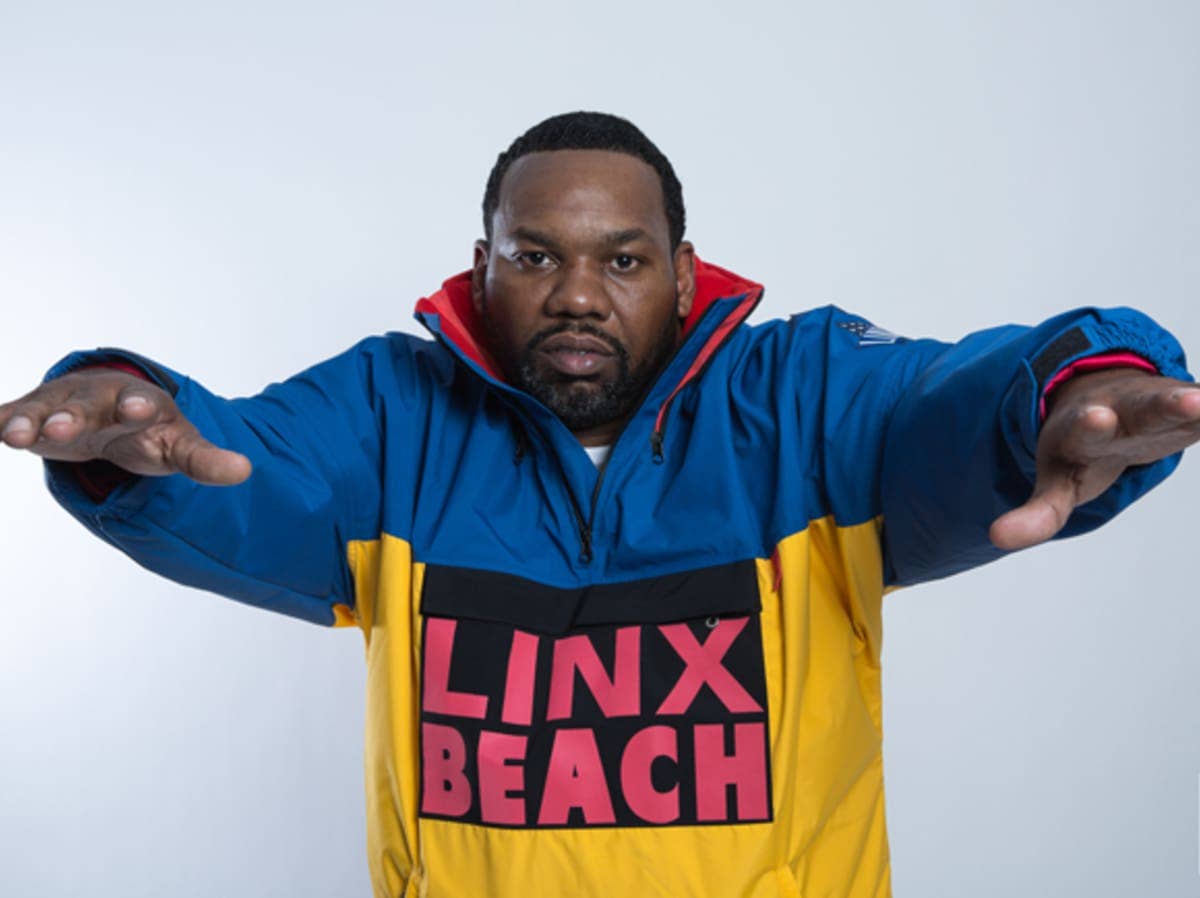 Publicist
Raekwon wearing his homage to Snow Beach, "Linx Beach." Image via Publicist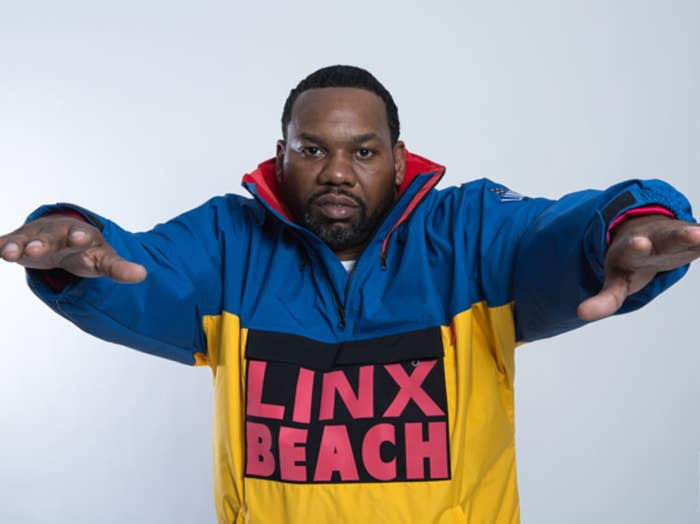 Raekwon is a style icon. Since he broke onto the hip-hop scene in the early '90s, New Yorkers and people around the globe have embraced and tried to copy his rugged style of dress that consisted of Polo Ralph Lauren, Timberland boots, and New Balance sneakers. And he's still doing it to this day.
At a recent private New Balance event, Raekwon performed in the basement of a SoHo lounge to celebrate both the brand bringing back the 574 and his 48th birthday.
We caught up with Raekwon to talk about New Balance and name-dropping the sneakers on "Daytona 500" off Ghostface Killah's Ironman album, and being part of Ronnie Fieg's recent Kith x Timberland campaign. Of course we also had to ask him what he thinks about the re-release of Polo Ralph Lauren's Snow Beach​ collection, which he helped make famous by wearing the jacket in Wu-Tang's "Can It All Be So Simple" video.
Snow Beach is coming back out.
I heard. They shoulda called me. I felt a little bit insulted that I didn't get a personal call. But, like I said, I want to talk to Ralph Lauren personally and tell him, "Yo, you know the boy who did those for you. Just call me. Say, 'What up?'"
You got a line to get some?
Nah. Not right now. We'll see, we'll see where it go.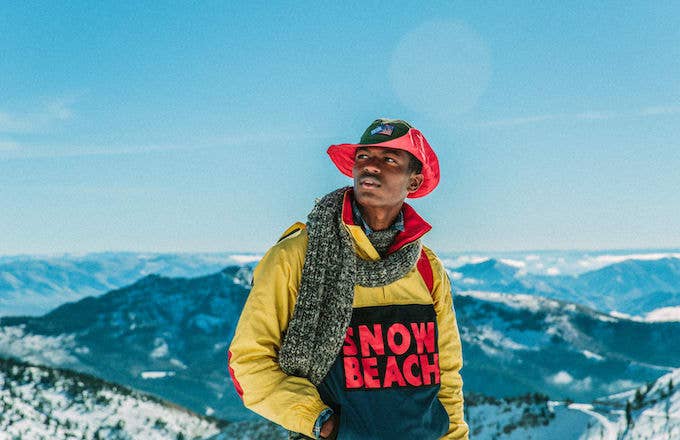 You were in the Kith x Timberland lookbook.
Yeah. That's family right there. Shout out my boy Ronnie Fieg. He's a guru. He's a fashion guru. Coming from Queens, he knows how important fashion is. He called me and Ghost to come out and put in some work with him to promote that 40. I like the fact that he did 40s over, because we all like high-top boots. The high-top, you can't go wrong.
When did you first get into New Balance?
I been rocking New Balance. I been rocking NBs since I was 15. NB was the shoe that the OGs wore in the neighborhood. They walked down to the big park and niggas that you know is official was wearing them. Sweatpants on, coming through. They shits wasn't tied up. This was a sneaker just to be on some chill-out shit. For us, watching the older gods, the older niggas do what they do, I was magnetized to the shoe, 'cause it wasn't a Nike. It was just the N. The N made it official.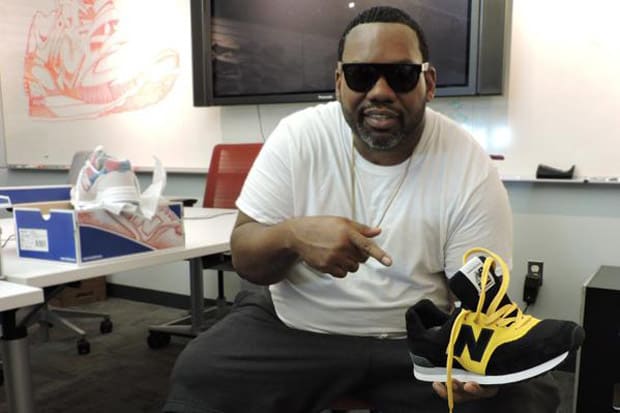 And it made you feel more official, too.
I felt like an older nigga wearing them when I was young.
On "Daytona 500" you said, "On the island, tried to challenge God for the New Bals."
Yeah, tried to challenge God, meaning that: Niggas was trying to take your sneakers or stuff on Rikers Island. But if you got a pair of New Balance on, you know what it is. You might run into a scuffle. Niggas gonna fight you for those sneakers. You might get away with a pair of Converse. Niggas might say, "Yo, he took my Converses." But if you got NBs, niggas gonna have to fight, they gonna have to hurt you for them. Any real nigga know that. He ain't let you take his New Balances.