The Best Kendrick Lamar Outfits of All Time
In celebration of the highly anticipated Damn followup Mr. Morale & the Big Steppers, here are the best Kendrick Lamar outfits & clothing moments over the years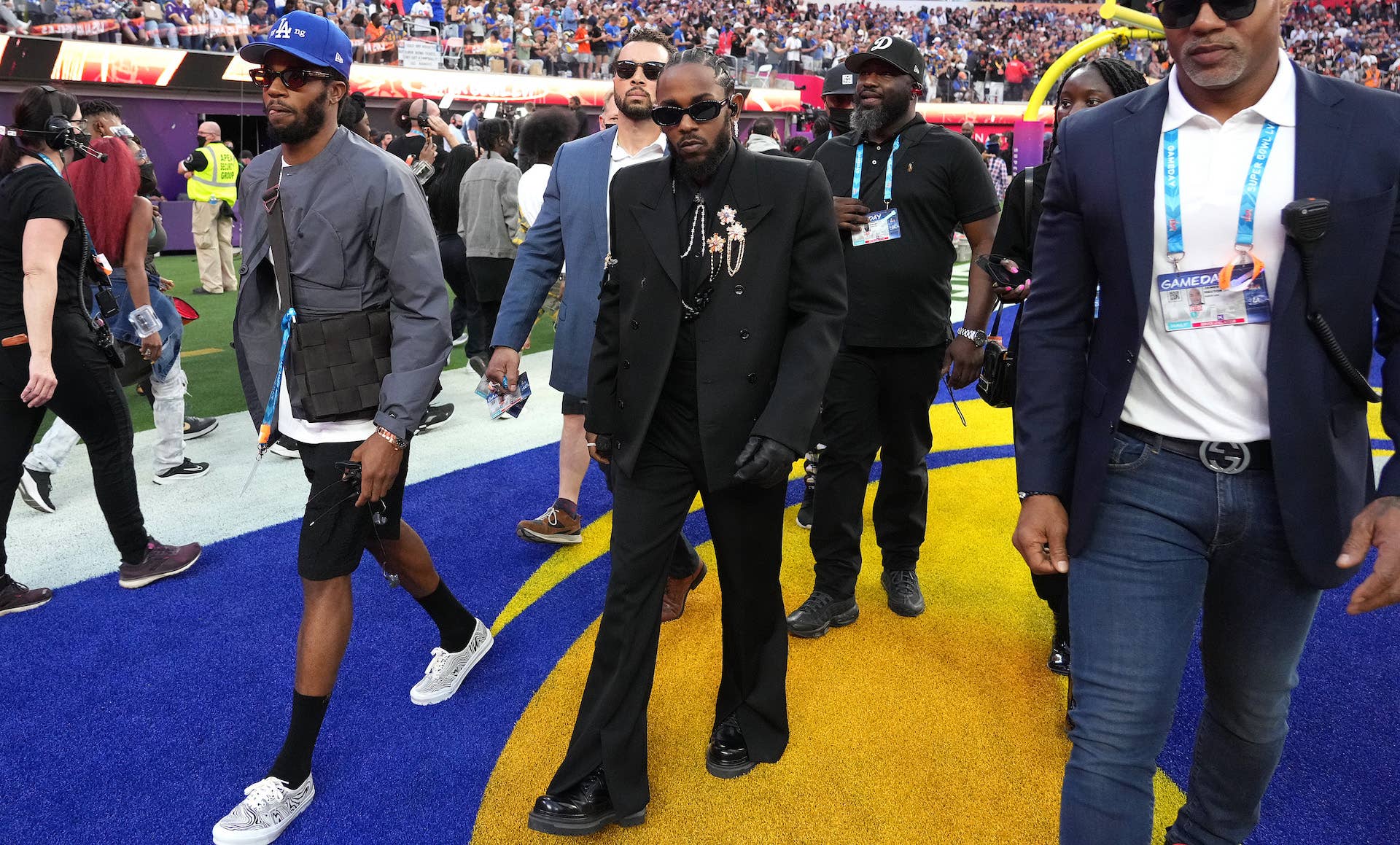 Getty
Image via Getty/Kevin Mazur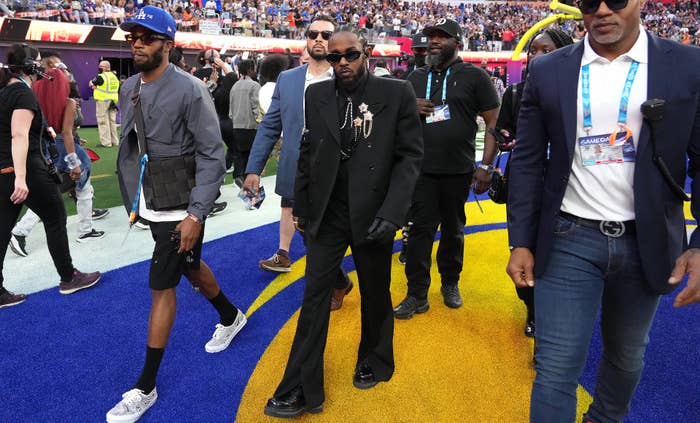 Yes, it's here. It has been nearly five years since Kendrick Lamar released his last studio album Damn. But at last, a new Kendrick Lamar album will finally arrive. Whether you know him best as Kung Fu Kenny, King Kunta, Cornrow Kenny, K-Dot, or King Kendrick, it's undeniable that Kendrick is already cemented as one of hip-hop's greatest rappers. And while his bars have constantly received critical acclaim since the days of releasing singles like "Hiiipower '' for Section.80, it's about time his great sense of style receives some recognition too. While Kendrick isn't typically put into the same spotlight when it comes to fashion compared to artists like Tyler, the Creator or Playboi Carti, he has pulled off some great fits within the past decade. In some cases, his co-sign even helped blow up some brands that are worn by tons of celebrities today. 
Kendrick typically dresses in a more humble fashion compared to his dripped out contemporaries, but he has gone all out on some of his looks over the years. He was wearing Pyrex Vision hoodies weeks after Virgil Abloh introduced the brand in the early-2010s, and wearing archival Raf Simons and Craig Green pieces for recent performances at the Grammys. 
To celebrate the release of his fifth studio album, Mr. Morale & the Big Steppers, we rounded up some of the best Kendrick Lamar outfits of all time. Scroll down to take a look at how K-Dot's style has evolved over the years.  
BET Hip-Hop Awards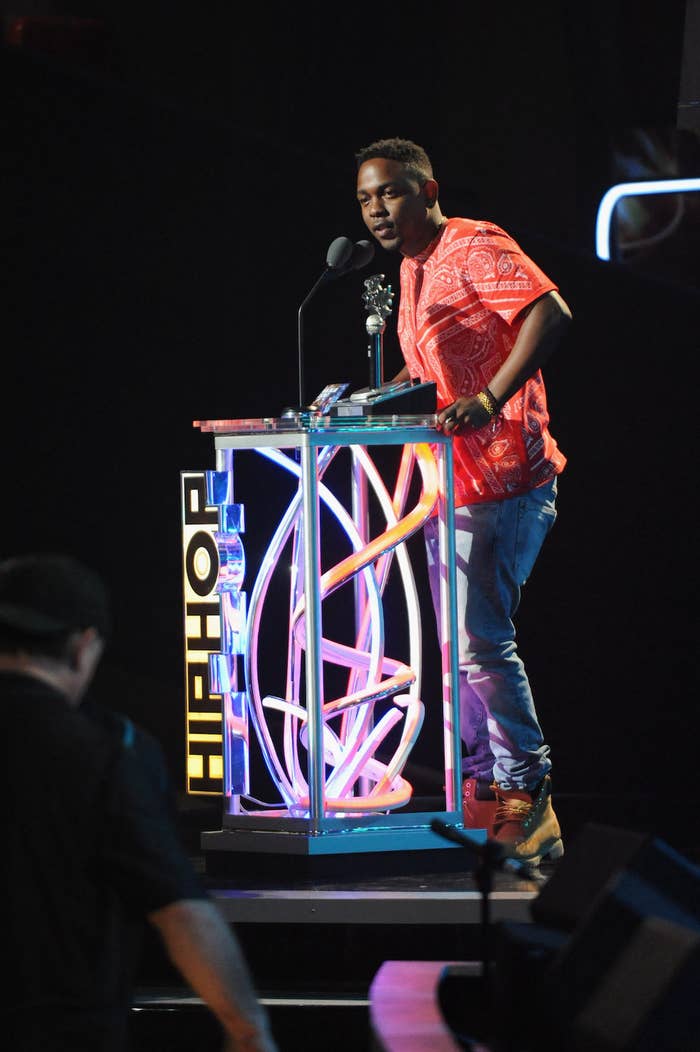 'Late Show with David Letterman'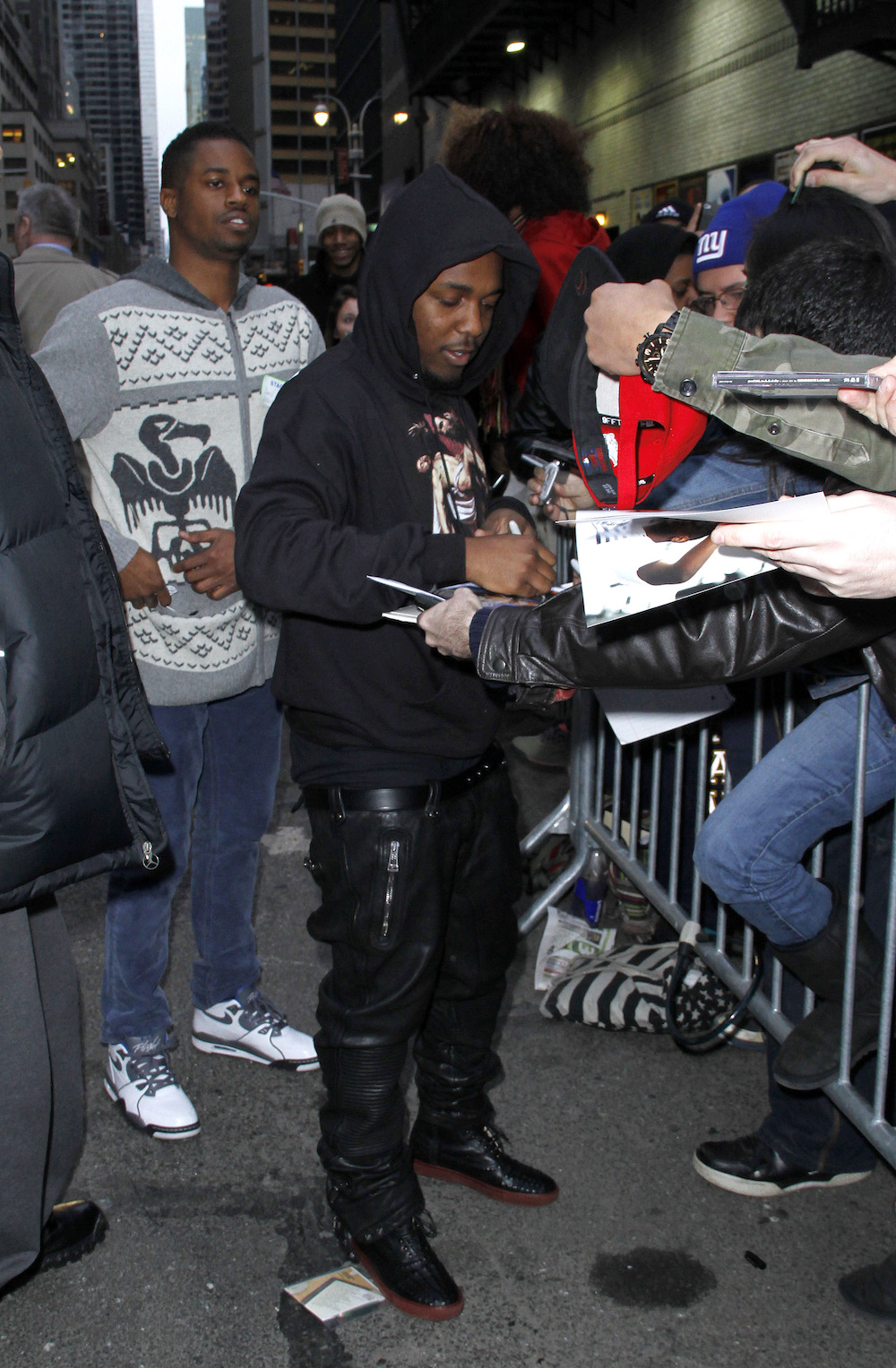 'The Amazing Spider-Man 2' New York Premiere
Austin City Limits Music Festival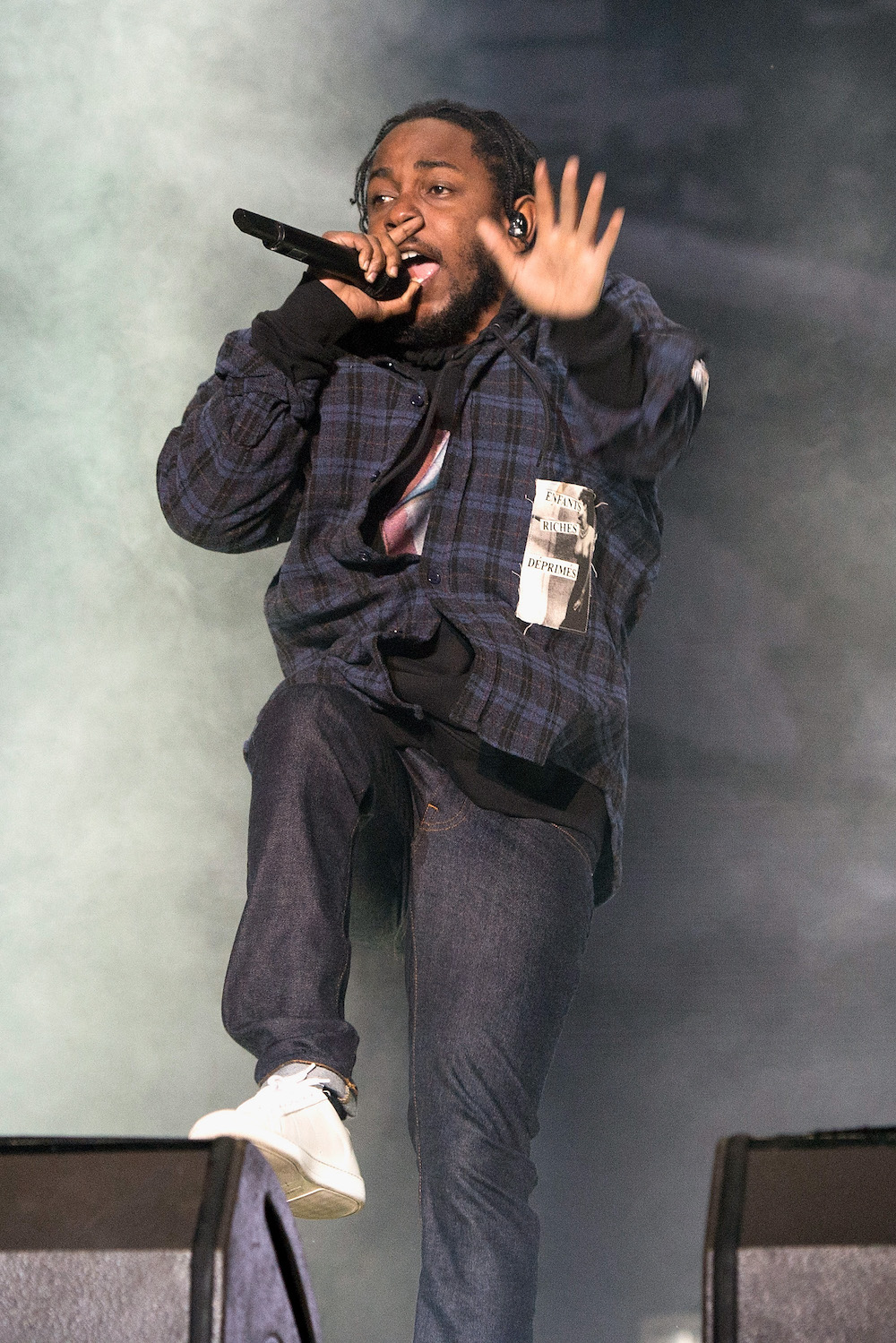 When: 2017

Standout Piece: Fear of God Tracksuit 
Two years after releasing To Pimp A Butterfly, Kendrick would top the charts again with the release of his fourth studio album, Damn. Again, the album would receive accolades that included Grammy wins for Best Rap Album. It even became the first non-jazz or classical work to earn a Pulitzer Prize for music. The release of Damn also led to one of Kendrick's biggest tours with stops at huge venues like the Barclays Center in Brooklyn. Travis Scott and Shelley—who was known as D.R.A.M. at the time— came along for the tour that grossed nearly $41.4 million in ticket sales in just North America alone. Shows during the tour played up Kendrick's "Kung Fu Kenny" moniker with martial arts-inspired dances and movies playing during the show. Naturally, Kenny had to put together a fit that was also inspired by old school Kung Fu movies. For this Barclays Center show he donned a yellow tracksuit from Fear of God's Fifth Collection. While it's clear that Kendrick has always shown love for Los Angeles clothing labels, this fit was especially apt for the Damn tour because the yellow tracksuit was reminiscent of the one worn by Bruce Lee in 1978's Game of Death.
MTV Video Music Awards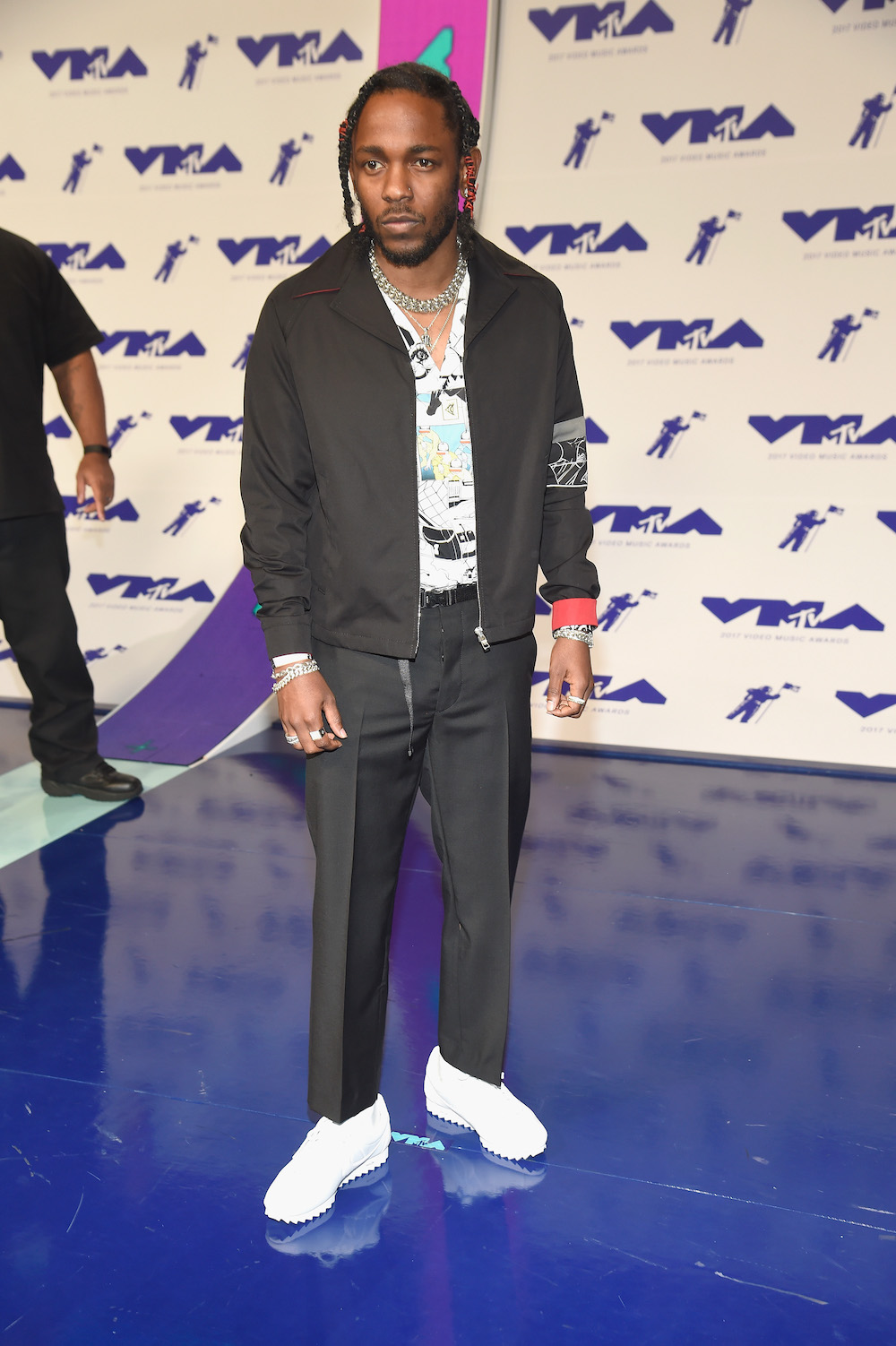 Courtside at the Lakers Game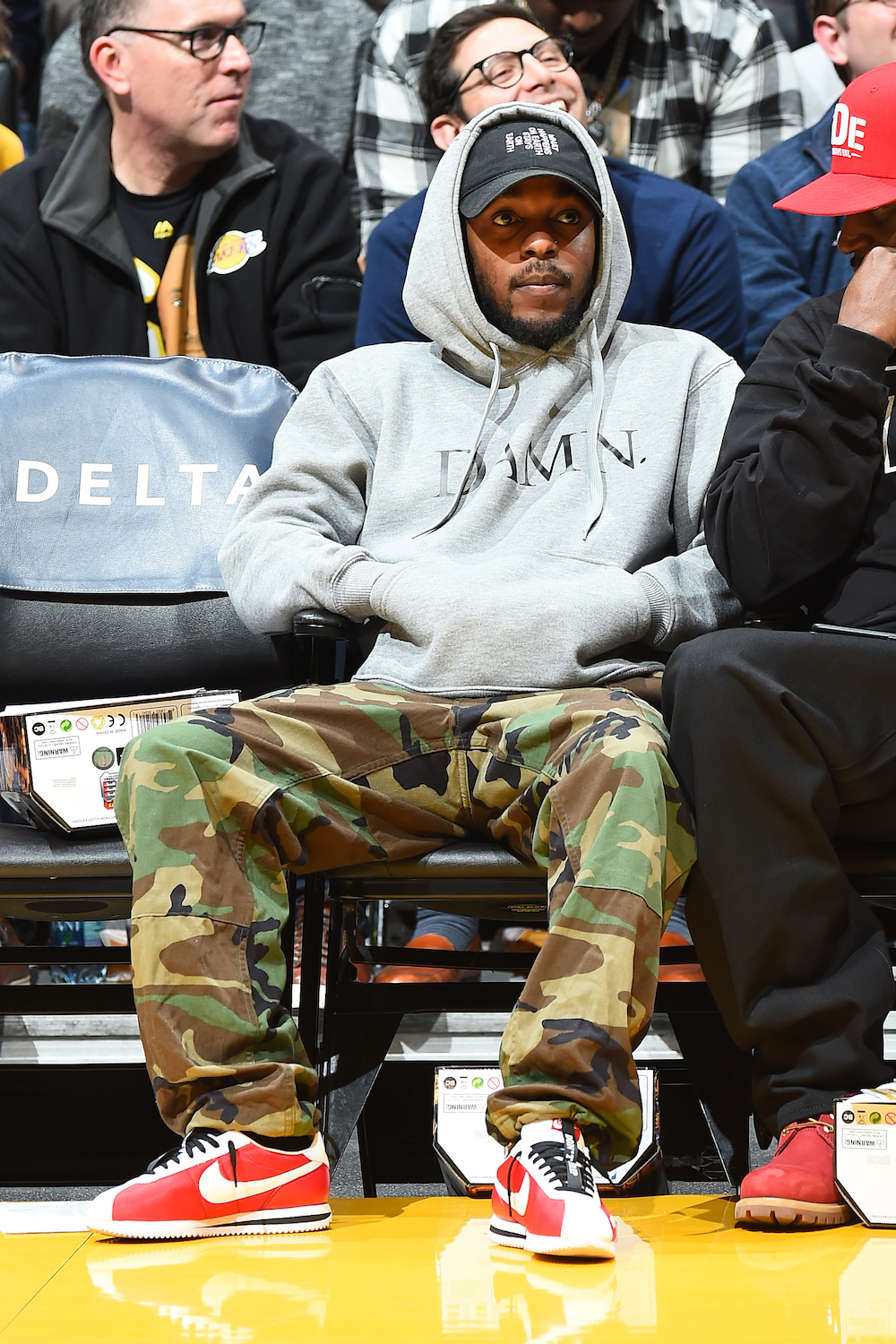 60th Annual Grammy Awards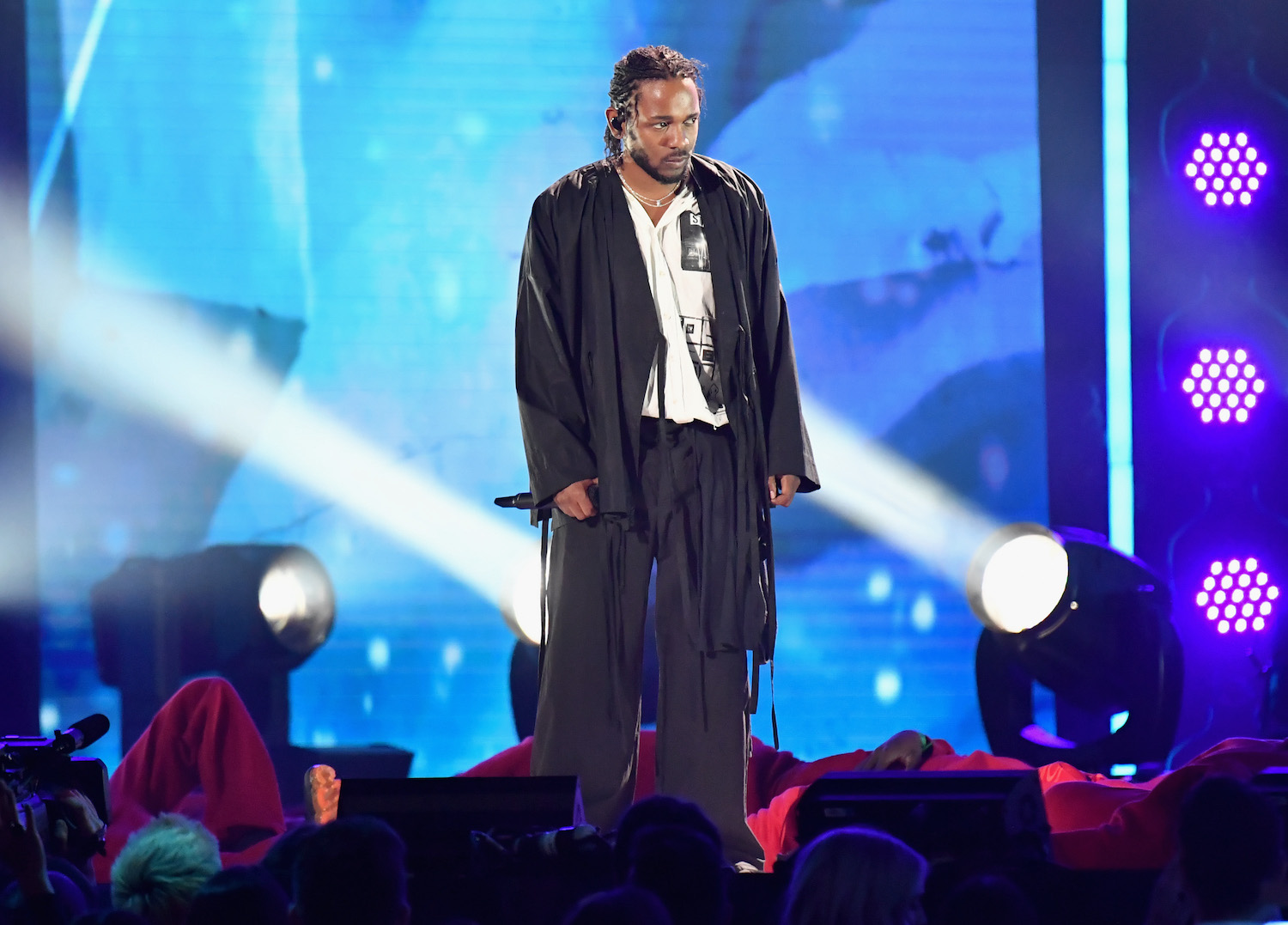 When: 2018

Standout Piece: Archival Raf Simons Button-Up
Again, Kendrick pulled out all the stops when coming on to perform at an awards show. At the 60th Annual Grammy Awards, Kendrick opened the show with a medley that included Damn's "XXX" and "Lust" along with "King's Dead" off the Black Panther soundtrack that Top Dawg Entertainment produced that year. Aside from coming home with five Grammy wins that year, Kendrick also had one of the best fits of the evening. Kendrick performed wearing an archival Craig Green jacket from the British designer's Spring/Summer 2015 collection. The jacket and other pieces Kendrick wore during the performance were sourced from the archivist David Casavant. But the real crown jewels that Kendrick wore were garments from the Raf Simons Spring/Summer 2002 collection. For the performance, Kendrick threw on a pair of pants and an extremely rare button-up sleeveless shirt from one of the Belgian designer's most revered runway shows. The collection—titled "Woe Unto Those Who Spit on the Fear Generation…The Wind Will Blow It Back."—has grown to become a collection that is emblematic of Simons' eye for designs that are deeply inspired by rebellious youth subcultures. Seeing how Kendrick's own singles have become rallying cries at protests, this look was an especially fitting one for a hip-hop artist who paved his own lane by constantly going against the grain. 
Day N Vegas Music Festival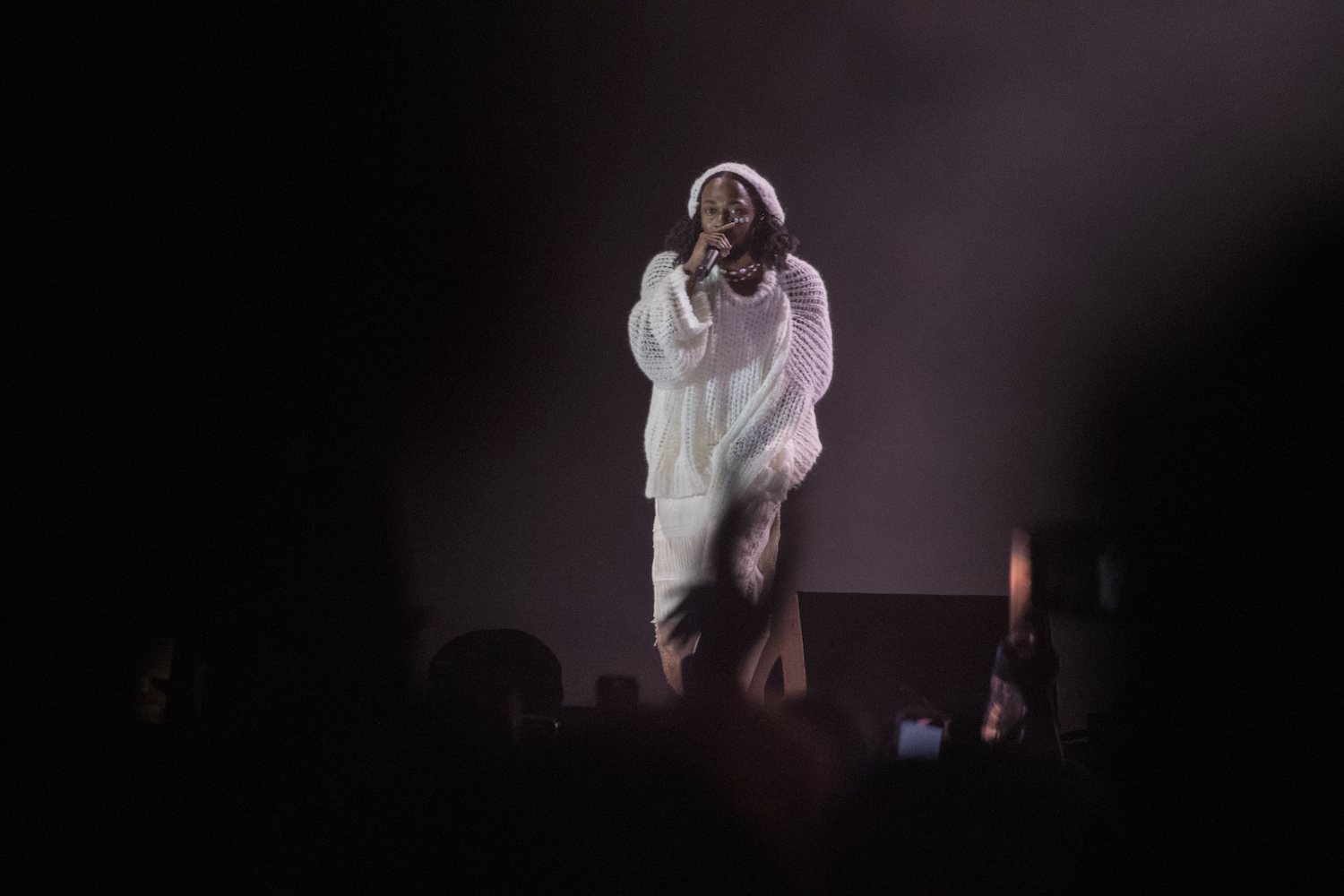 Pepsi Super Bowl LVI Halftime Show