In 2012, Rhuigi Villasenor designed a black/white paisley bandana T-shirt. "It was a nod to West Coast culture," says the 25-year-old L.A.-based designer. It was the very first thing he created for Rhude, the brand he founded a year later, and the piece that helped catapult the label.
"Kendrick [Lamar] wanted the T-shirt," says Villasenor. "Snoop [Dogg] was like, 'I need about 100 of those.'"
Villasenor had no intention of selling the T-shirt at first. "I didn't want anyone else to have my look," he says. But he eventually gave it to Lamar, who wore black and red versions to the BET Awards. "It was beautiful," he says. "It changed my life."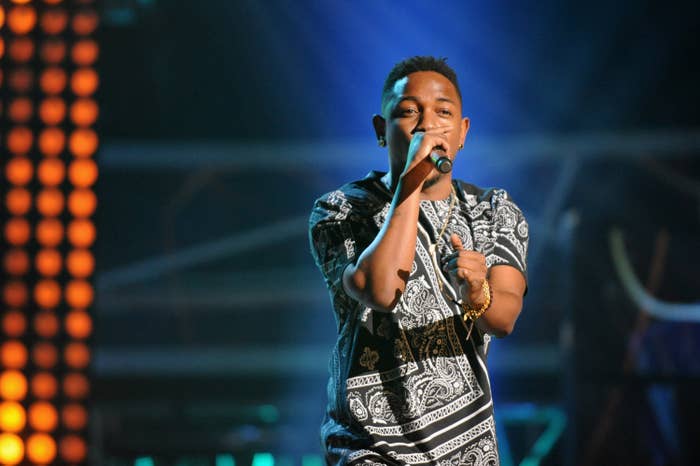 At the encouragement of his friends Chris Stamp and Guillermo Andrade, designers of Stampd and 424, respectively, Villasenor also made the bandana T-shirt available to the public. "Chris was like, 'If you don't make the shirt, I will,'" Villasenor says with a laugh. "I was like, 'Oh shit! I gotta make this.'" Soon, other brands were making knock-offs of his design.
Since then, Rhude has built a solid fanbase. The brand, which has expanded from tees to a full line, is one of the best men's labels around. It's been worn by celebrities—Big Sean, ASAP Rocky, Kevin Durant, Jimmy Butler, Offset, Future, Bella Hadid—and sold at dozens of the best retailers, such as Barneys, SSENSE, Patron of the New, 424, and Union.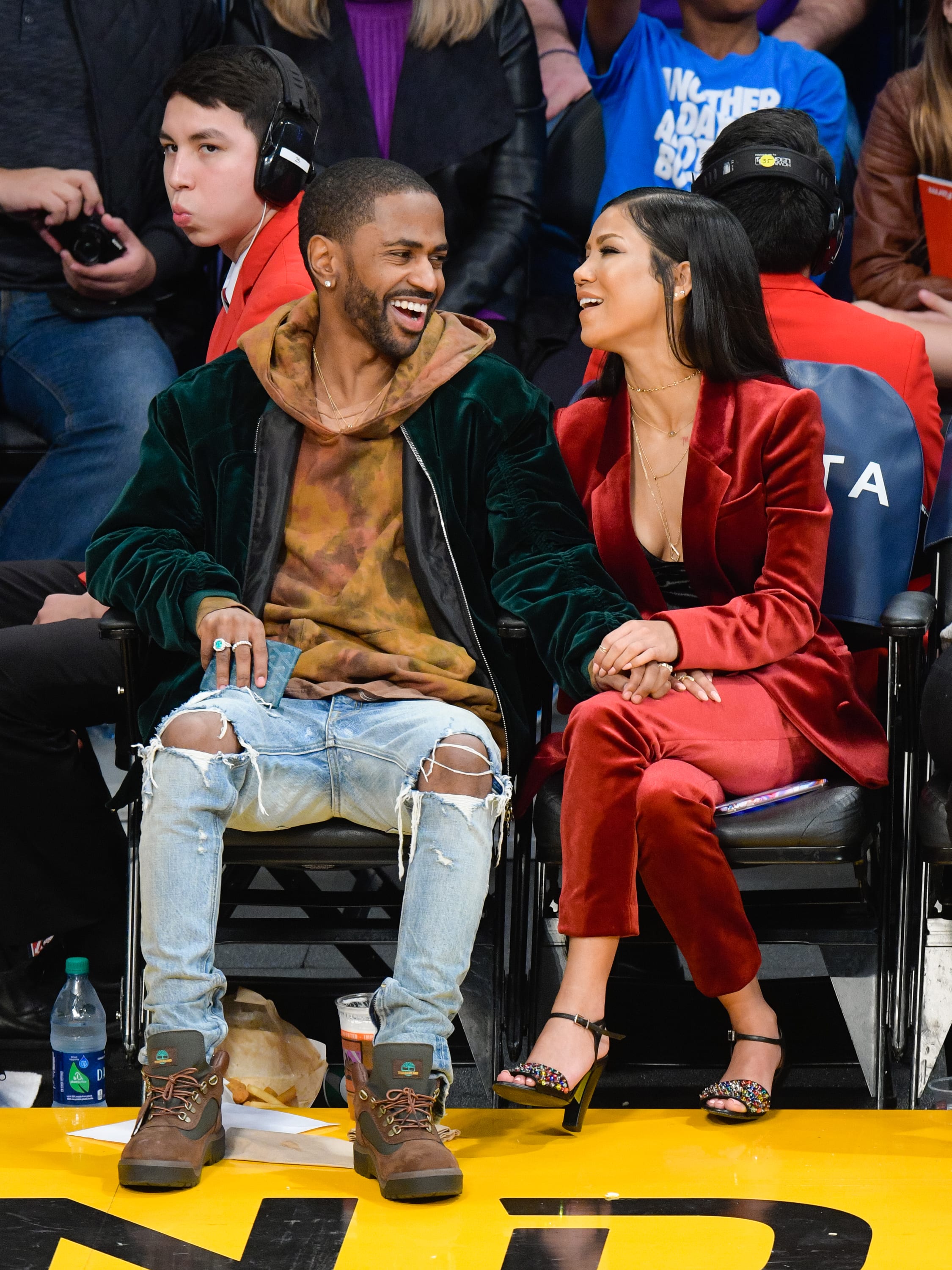 Born in Manila, Philippines, Villasenor was always interested in clothing but a career in fashion didn't seem viable. His father, who was an architect, wanted him to work in the medical field. "The arts is something they frown upon in the Filipino culture," he explains. "So I didn't think about that at all."
But during his senior year of high school, he started working with TISA, the clothing label by producer and Kanye West collaborator Taz Arnold, helping in any way he could. (He met Arnold at one of TISA's parties in L.A.) "I was consulting, I did videos and campaigns," he says. He wasn't being paid, but he considered the experience valuable. "At the time, I thought TISA was the first driving force in L.A. ever. Prices were increasing, and kids were purchasing. After [TISA], it was like a domino effect. You couldn't see kids spend just $20 on a T-shirt anymore."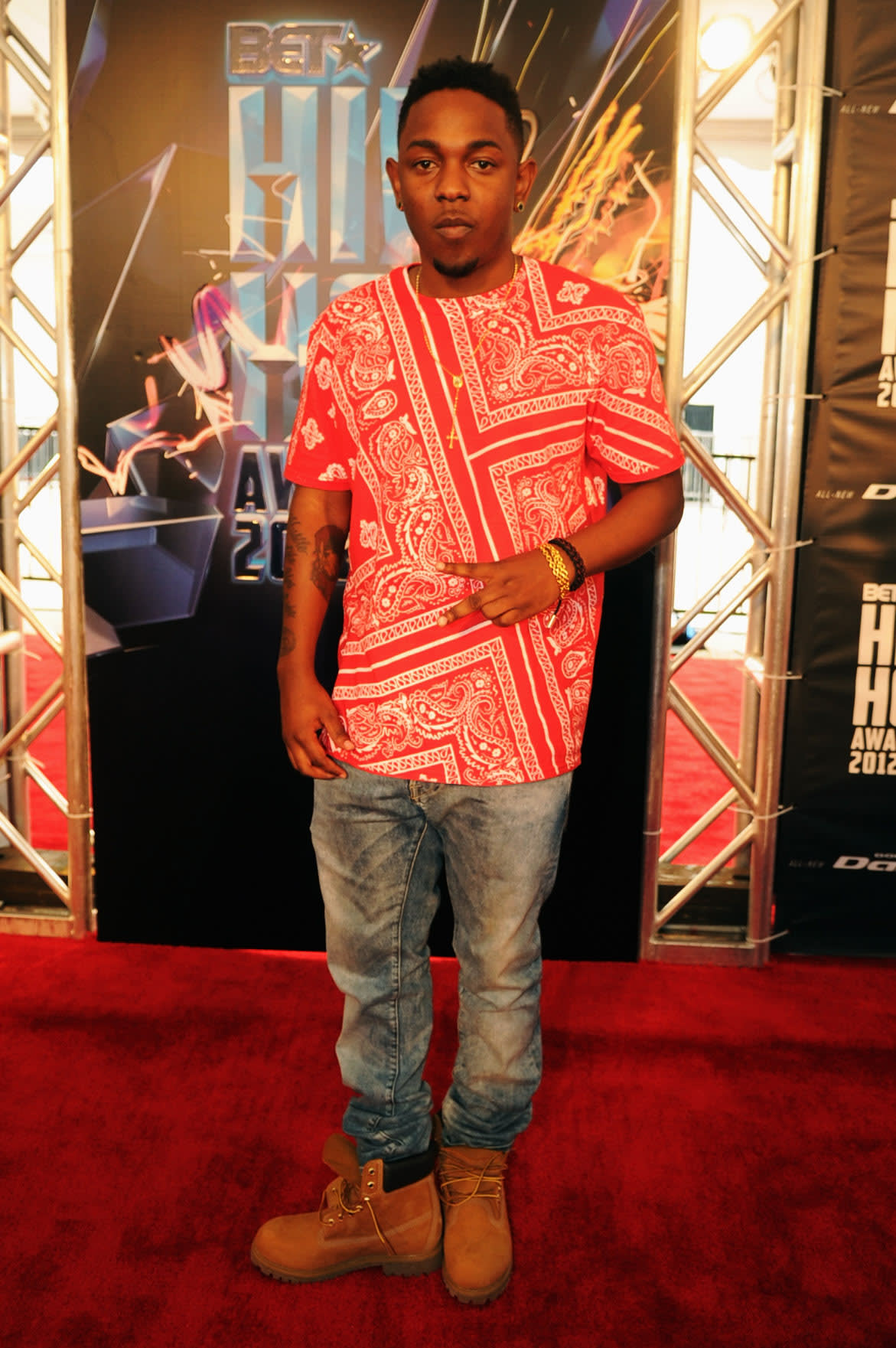 From there, he began taking pattern making classes and assisting stylists for guys like Big Sean. At 19, he interned for British menswear designer Shaun Samson. "At the time, [Comme des Garcons designer] Rei Kawakubo had just said he was an influential designer so I was like, 'Damn. If Rei Kawakubo is calling him that then I gotta pay attention," he says. "Shaun taught me so much about design."
Growing up, his family had very little money and he couldn't afford the clothes he wanted to wear. So, he decided to make his own. "It was hard to get fresh," he says. "You had to create your own, start boosting, or wear bootleg. I wasn't about to be the kid that wore bootleg." In 2013, he launched Rhude.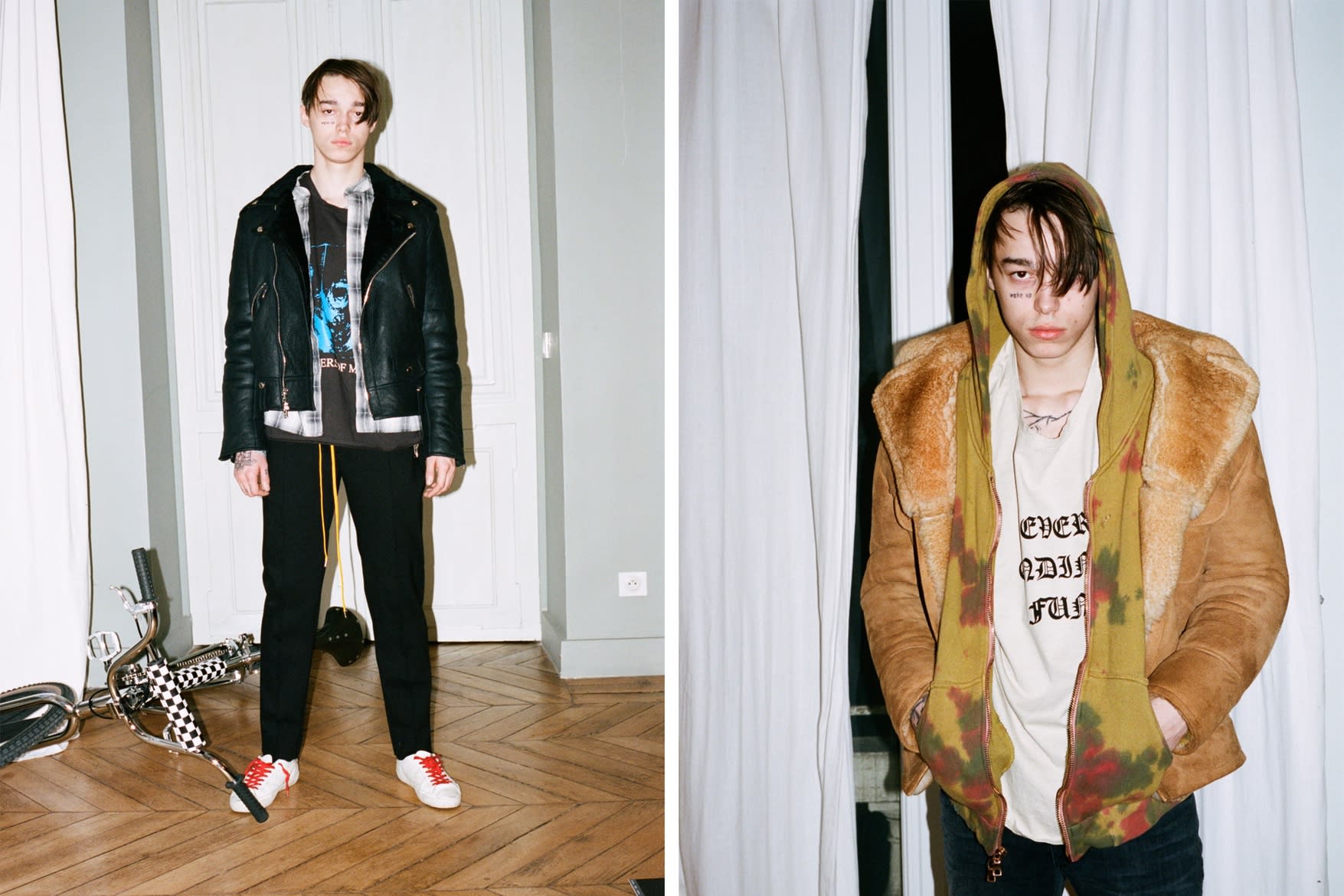 Rhude borrows from Villasenor's personal stories and relationships. The moniker itself honors his family's tradition of names that start with "Rh." Many of the collections are extensions of his emotions and experiences. The Spring 2016 "Sugarland" collection—ripped jeans, tees with cigarette burns, and logo-heavy jackets—was inspired by a breakup with a girl he spent a lot of time with in Texas. "I envisioned a kid who was trying to break out of a small city but didn't really know how to find a way out," he explains. "The kid ends up joining the military, comes back with PTSD, and is lost." The theme bleeds into Rhude's Spring/Summer 2017 "Electric Eather" and Fall/Winter 2017 "Motorpsycho" collections. "'Electric Earth' would be the recover from that breakup," says Villasenor. "'Motorpsycho would be the, 'I'm done. I'm hanging out.' It's like I'm writing volumes."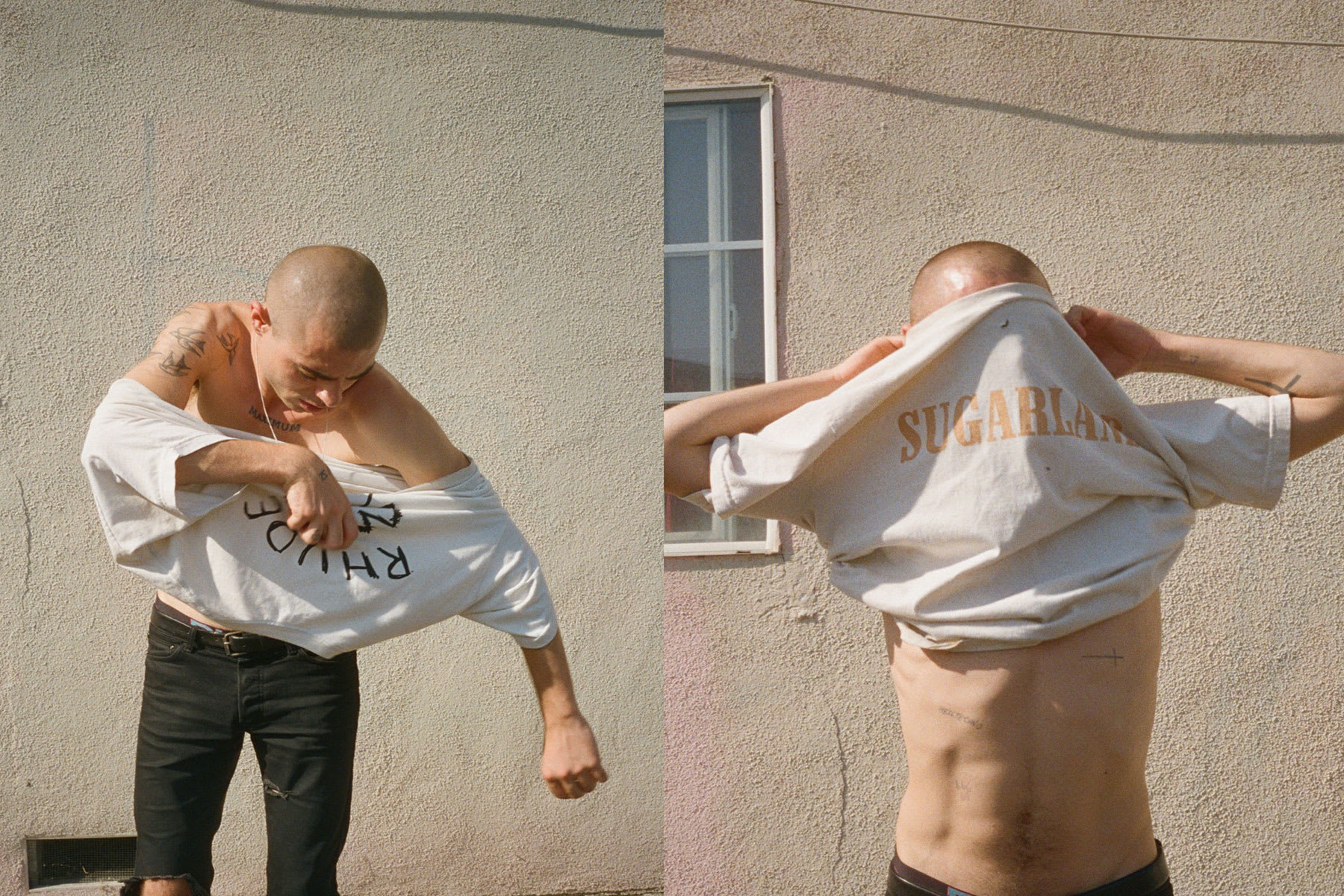 Rhude is still a relatively small operation, with only a staff of six full-time employees. But Villasenor has big plans for his brand. In a few weeks, he'll release Rhude's trendy track pants, which ASAP Rocky has already been seen wearing. Later this year, he'll expand the brand to include womenswear and footwear, as well as a possible collaboration with Virgil Abloh's Off-White label. "Virgil and I are figuring that out," he says. "That Off-White x Rhude." (The pair recently made tie-dye hoodies for friends and family only.) He hopes to someday open a flagship store in Sugar Land, Texas, but one more similar to the Prada Marfa, a permanently installed sculpture by artists Elmgreen and Dragset also in Texas, than a traditional brick and mortar.
"I'm about to take over the world," he says.