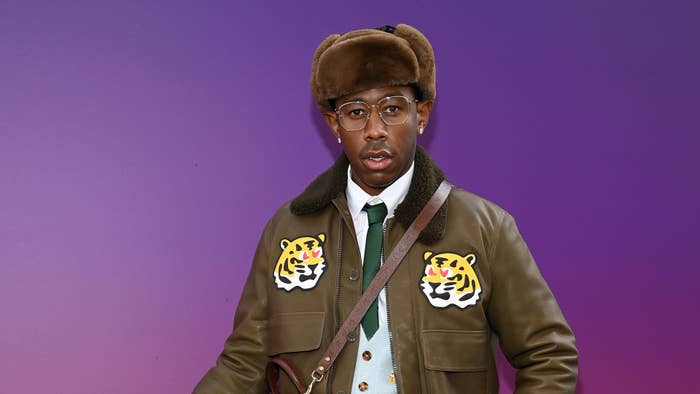 Ever since Tyler, The Creator rocked that heather grey Supreme box logo hoodie for his first live TV performance on Late Night with Jimmy Fallon, his reputation as a style icon has been crystallized. 
Originally, compared to his rap peers, Tyler was never one to dress himself in crazy amounts of high end designer labels. Instead, Tyler stayed true to his roots as a skate rat who grew up around Fairfax. For many years, all Tyler really needed was a pair of skate shoes, a hat, a T-shirt, and a hoodie. Whenever he elevated his looks beyond hoodies and graphic T-shirts, it usually consisted of clothing that he made for his own brand, Golf Wang. But in recent years, he's developed a great taste for more sartorial styles. Nowadays, he's seen wearing tailored suits, loafers, calm knits, and other dapper fits. He's gone from wearing old Supreme to collecting vintage Louis Vuitton trunks. 
To celebrate his birthday today, we compiled some of Tyler, The Creator's greatest fits over the years. From his rebellious streetwear looks from the Odd Future era to the luxurious outfits he's worn to Paris Fashion Week after releasing Call Me If You Get Lost,  here's some of his most memorable looks over the years. 
Louis Vuitton Fall/Winter 2022 Show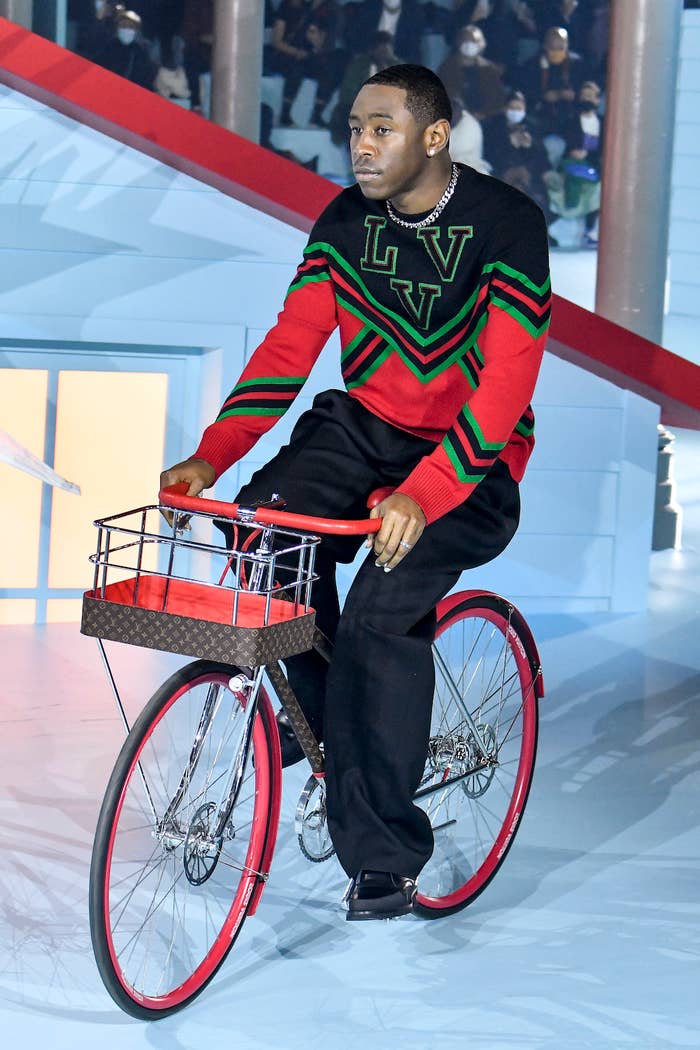 The 21st BET Awards 
A New York City Stroll
62nd Annual Grammy Awards Red Carpet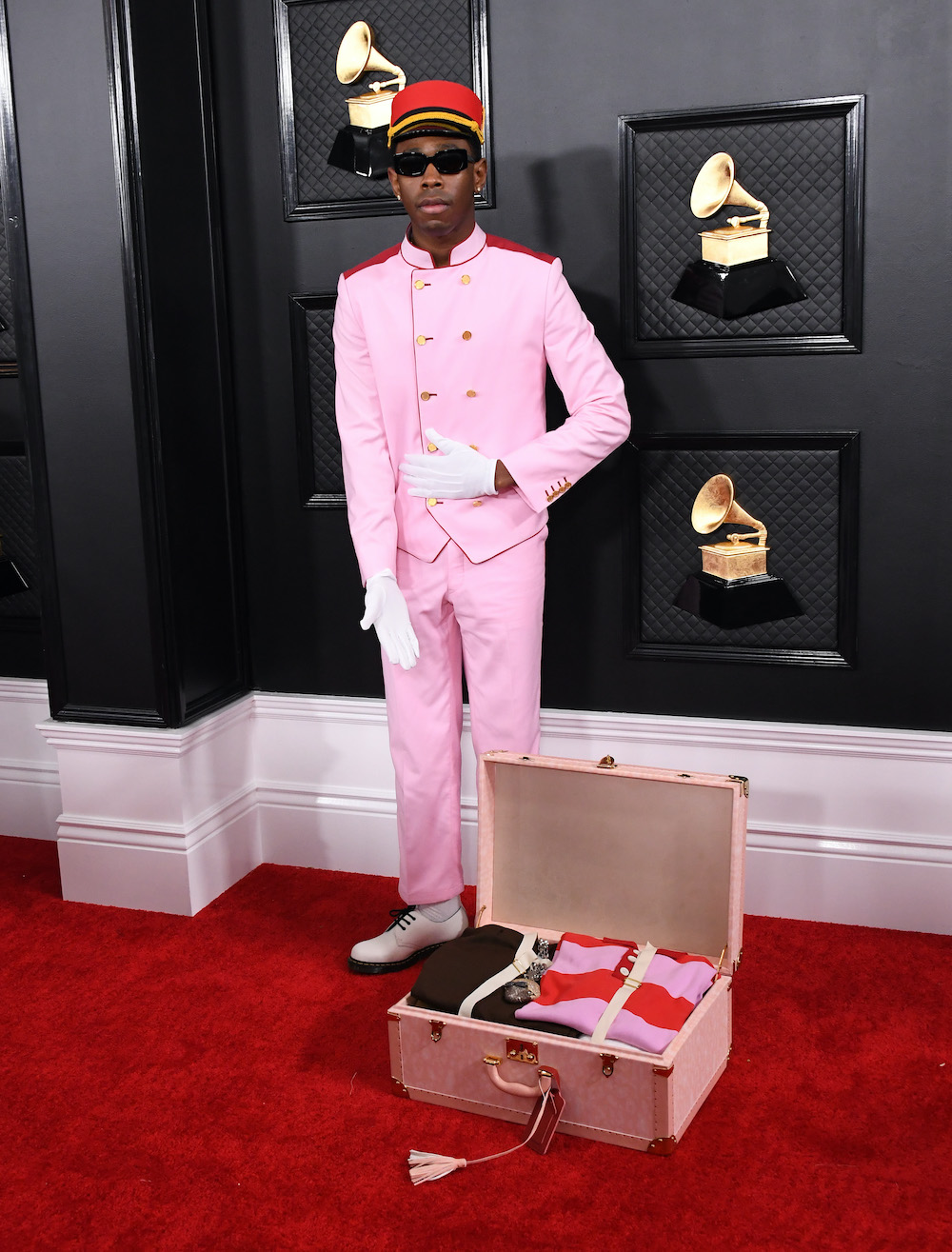 When: 2020
When Tyler, The Creator arrived at the 62nd annual Grammy Awards, he stepped out in a fit that looked like something Ralph Fiennes wore in Wes Anderson's The Grand Budapest Hotel. To celebrate his Grammy nominations for Igor, T really stepped out in a specially tailored Golf Le Fleur bellhop outfit, complete with a Louis Vuitton-esque suitcase, white gloves, a buttoned jacket, and a bellboy cap. Yes, Tyler really opened his suitcase to show the other fit he had planned later that night and his bedazzled Igor chain. 
62nd Annual Grammy Awards Win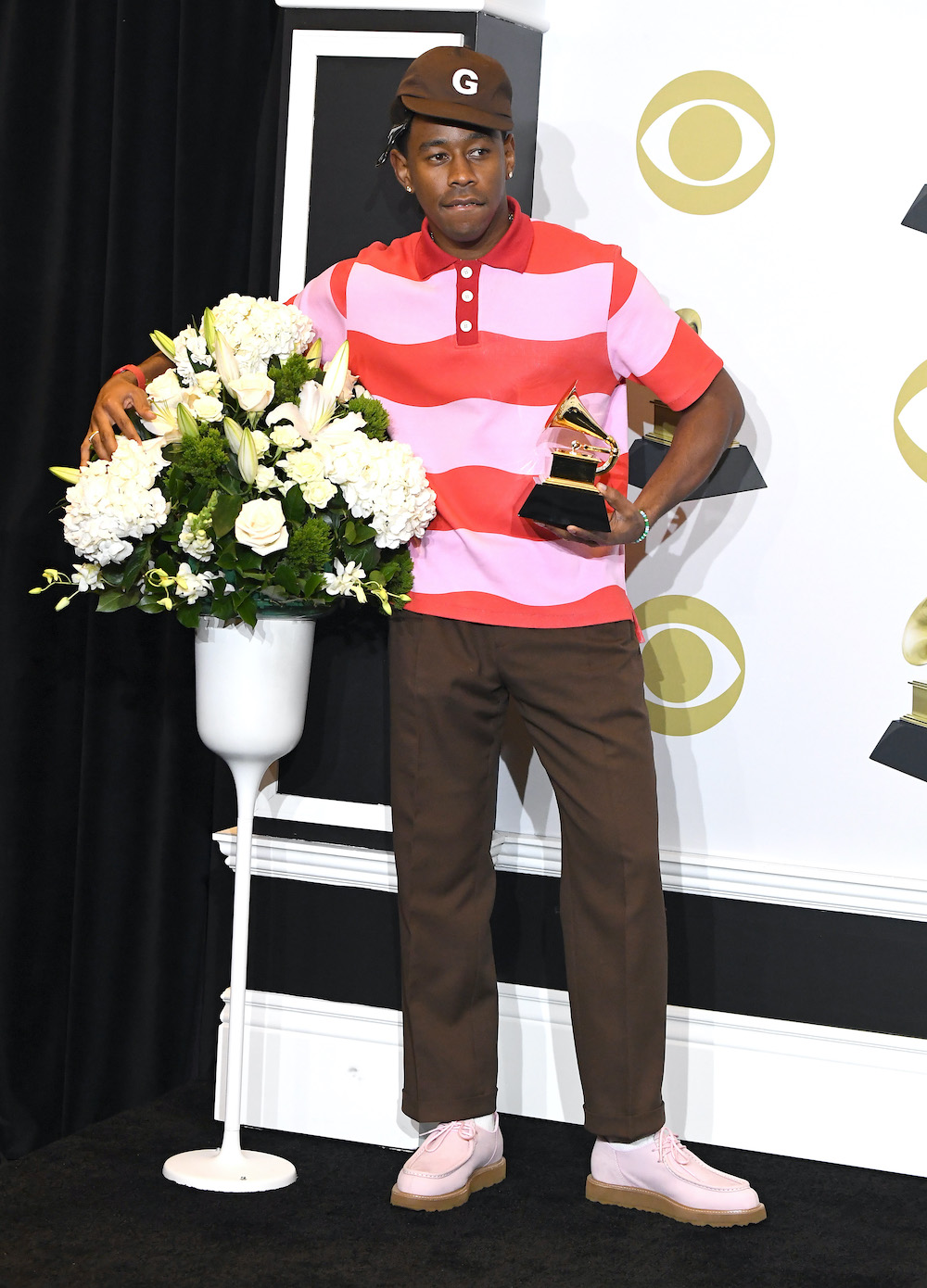 When: 2020 
When Tyler, The Creator's album Igor won the award for 'Best Rap Album' at the 62nd annual Grammy Awards, he switched out of his Wes Anderson-esque fit for something more true to his typical style. A striped Golf rugby shirt, a pair of brown Dickies, a brown Golf hat, and a pair of baby pink Clarks Wallabees is what Tyler wore to accept his first-ever Grammy award. Tyler beat out Dreamville's Revenge of the Dreamers III, Meek Mill's Championships, 21 Savage's i am > i was, and YBN Cordae's The Lost Boy. Tyler brought his mother on stage and his close friend Jasper to accept the award. After winning it though, Tyler expressed his frustrations with the Recording Academy at a press conference. "On one side, I'm just grateful that what I made could be acknowledged in a world like this. But also it sucks that whenever we—and I mean guys that look like me—do anything that's genre-bending or anything they always put it in a Rap or Urban category," he told reporters. "I don't like that 'Urban' word. It is just the politically correct way to say the n-word to me. So, when I hear that I'm like, 'Why can't we just be in Pop?' So, half of me felt like the Rap nomination was a backhanded compliment."
The WSJ Magazine Innovator Awards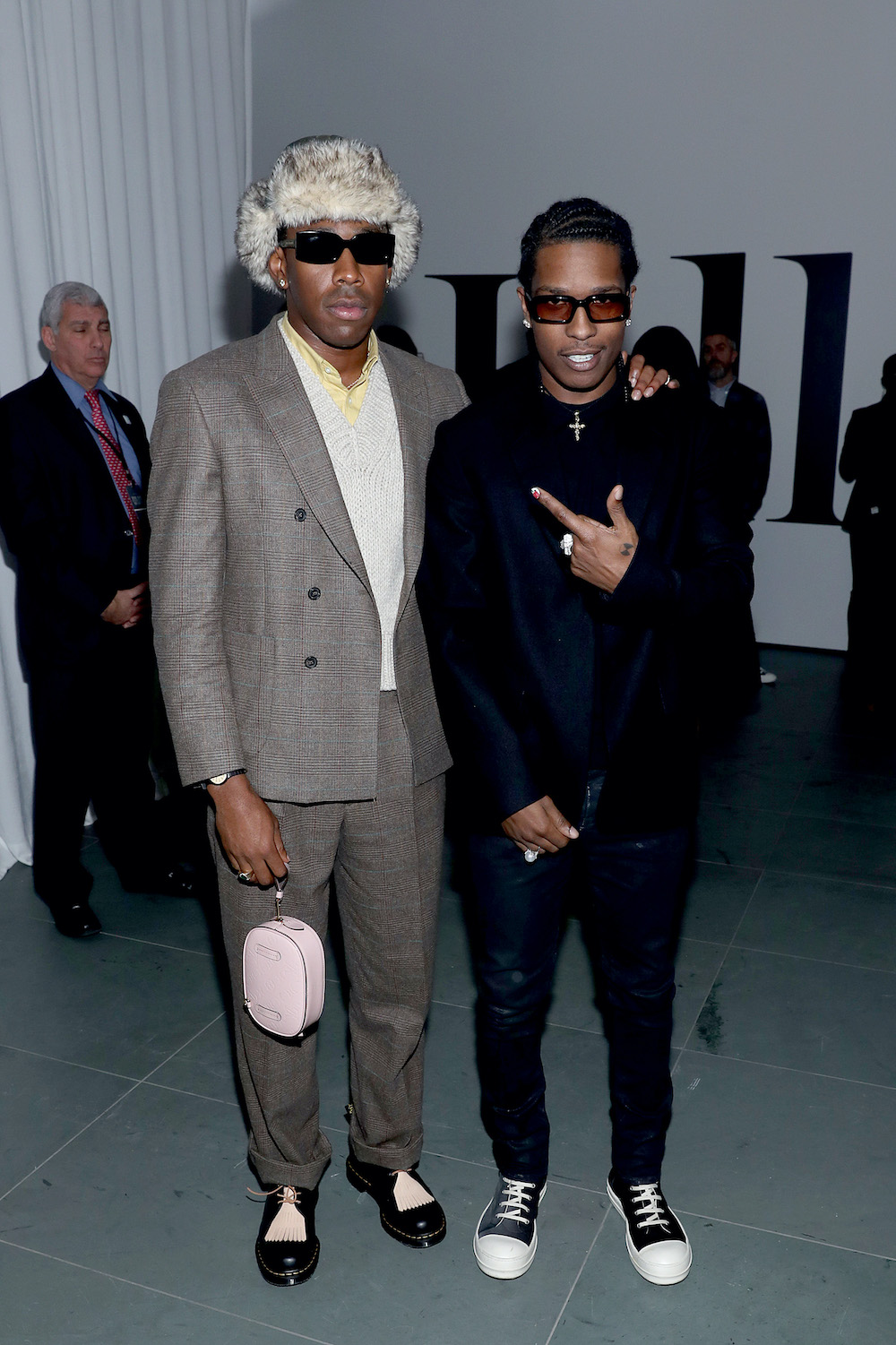 The British Fashion Awards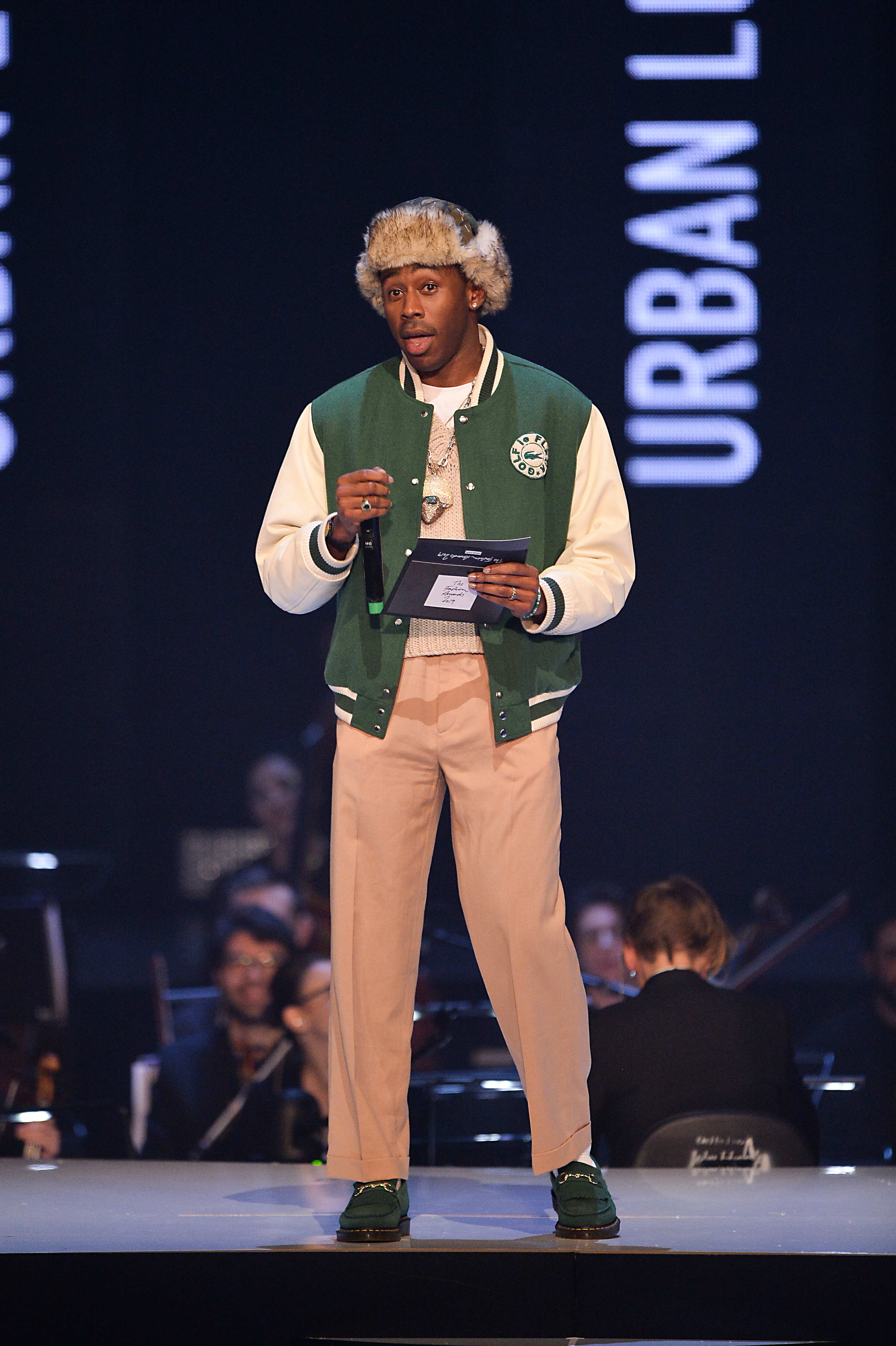 LACMA Art + Film Gala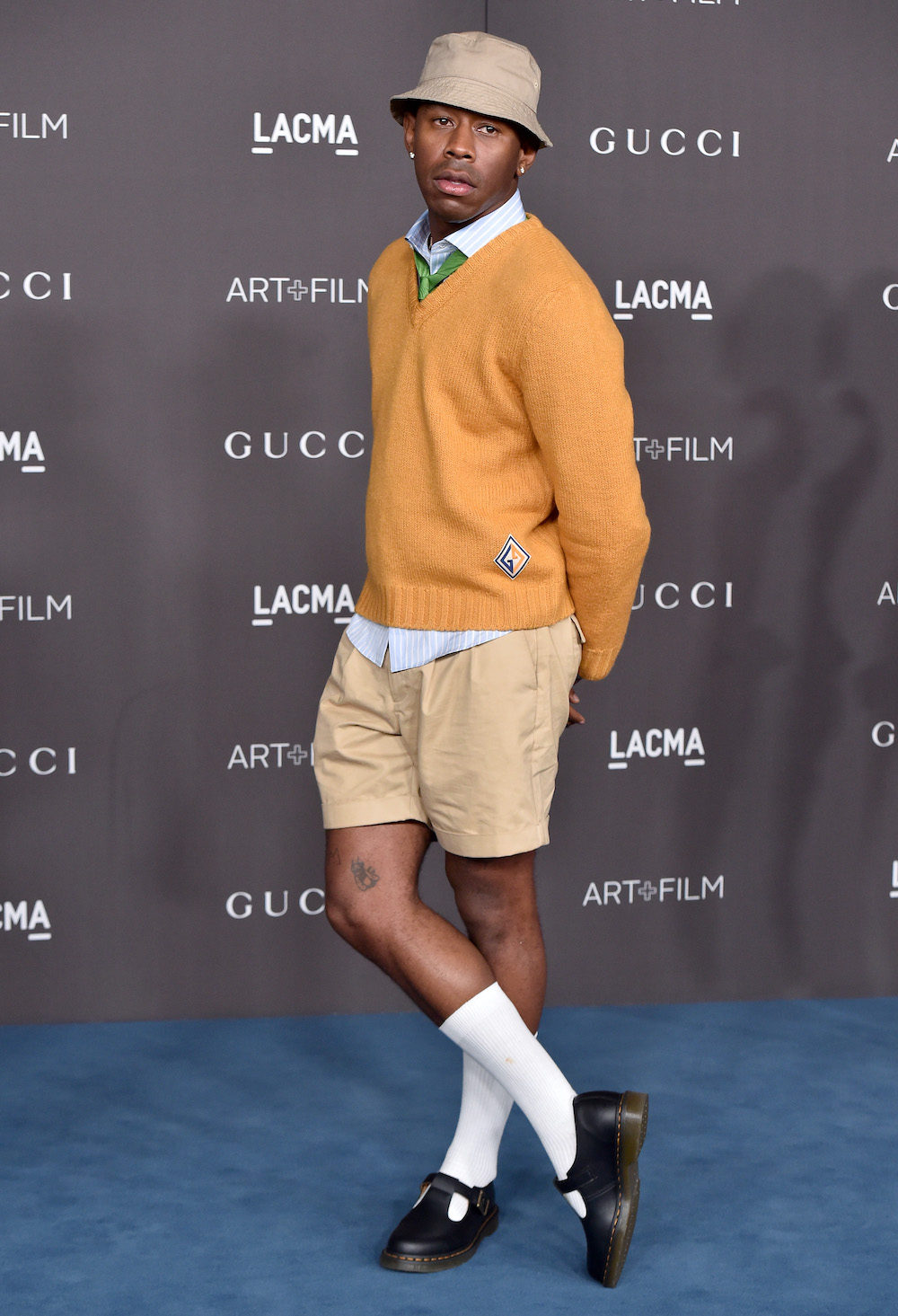 MTVU Woodie Awards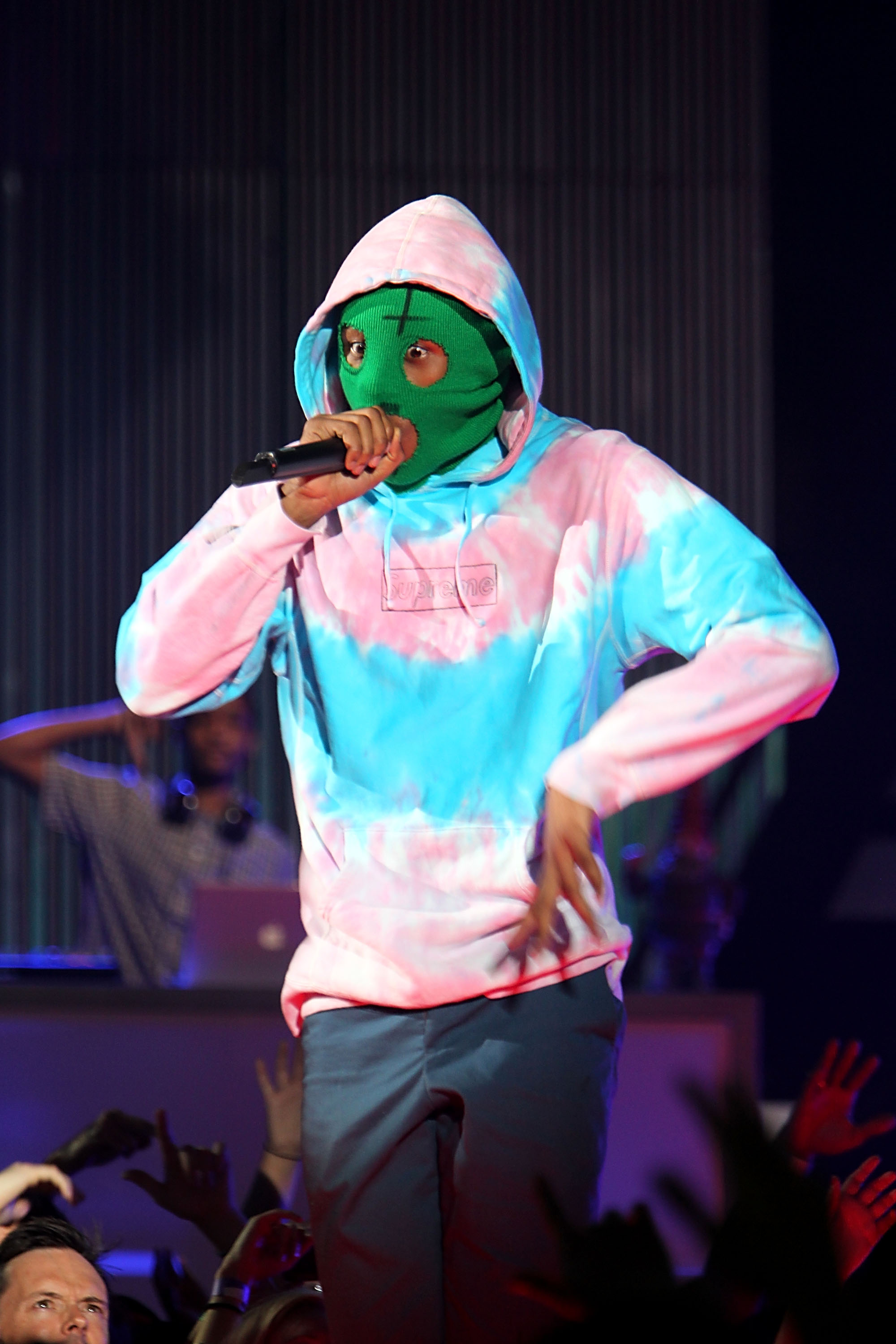 VGX (Spike Video Game Awards) 2013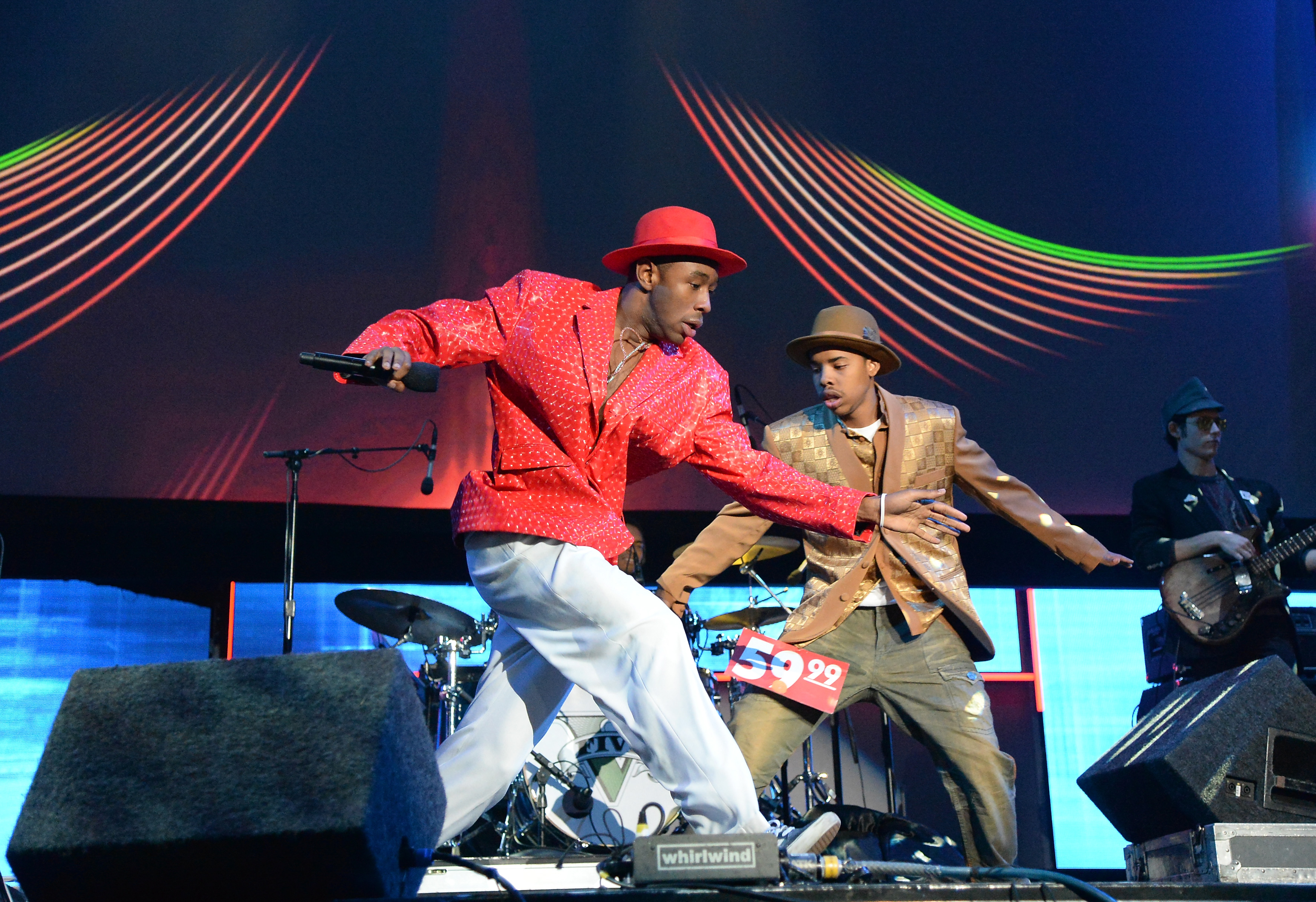 60th Annual Grammy Awards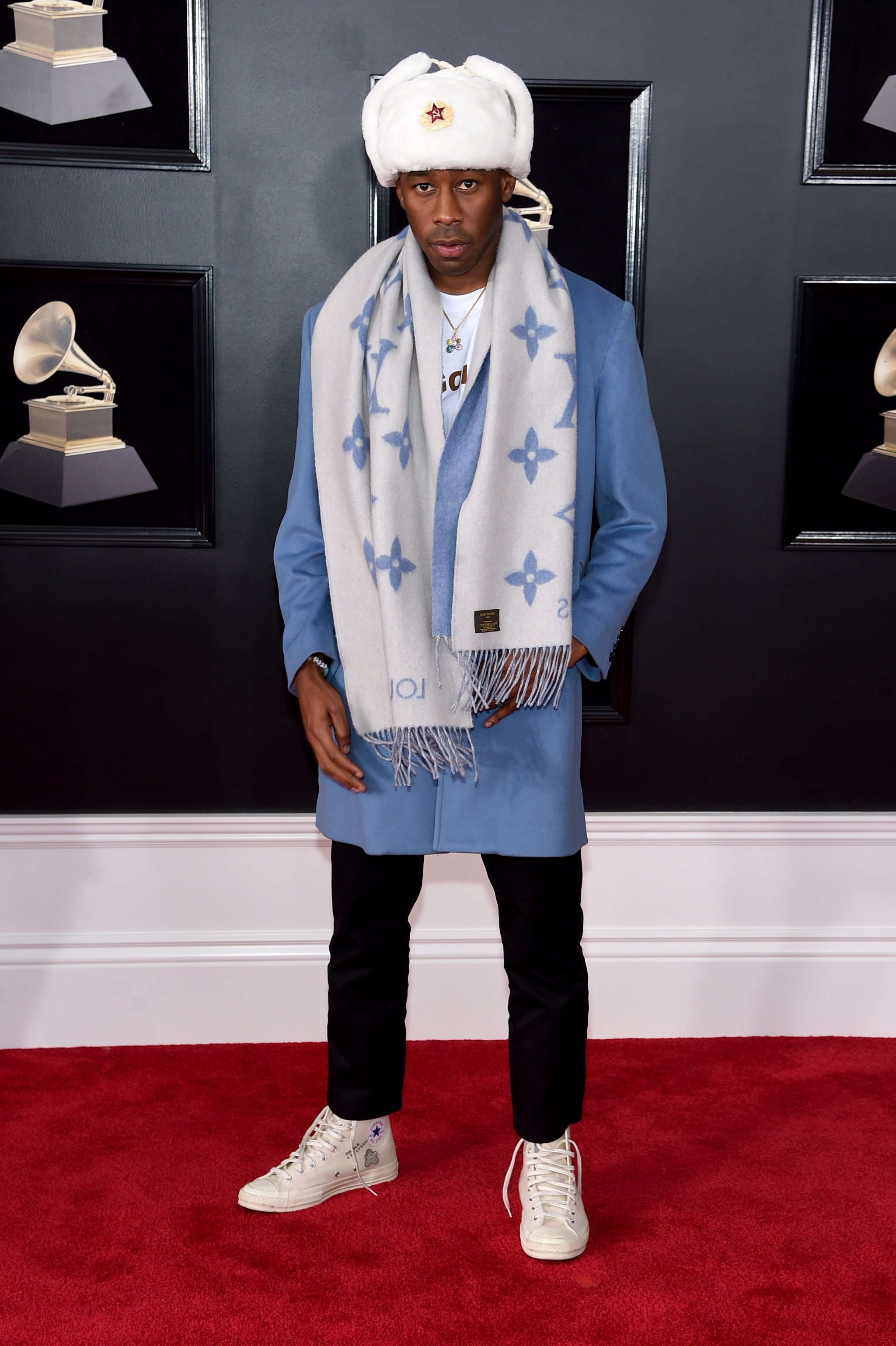 "Dr. Seuss' The Grinch" Premiere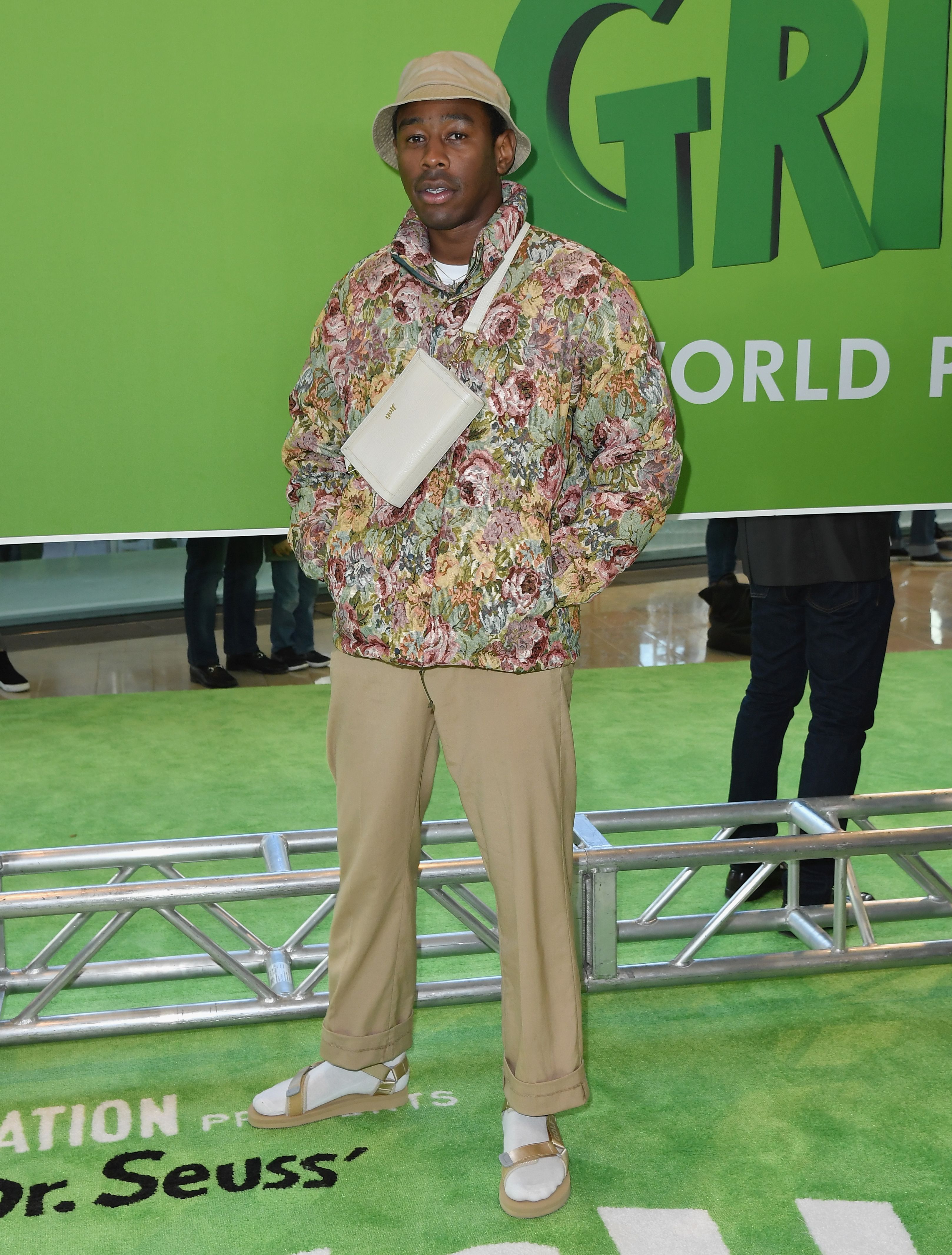 Lollapalooza 2018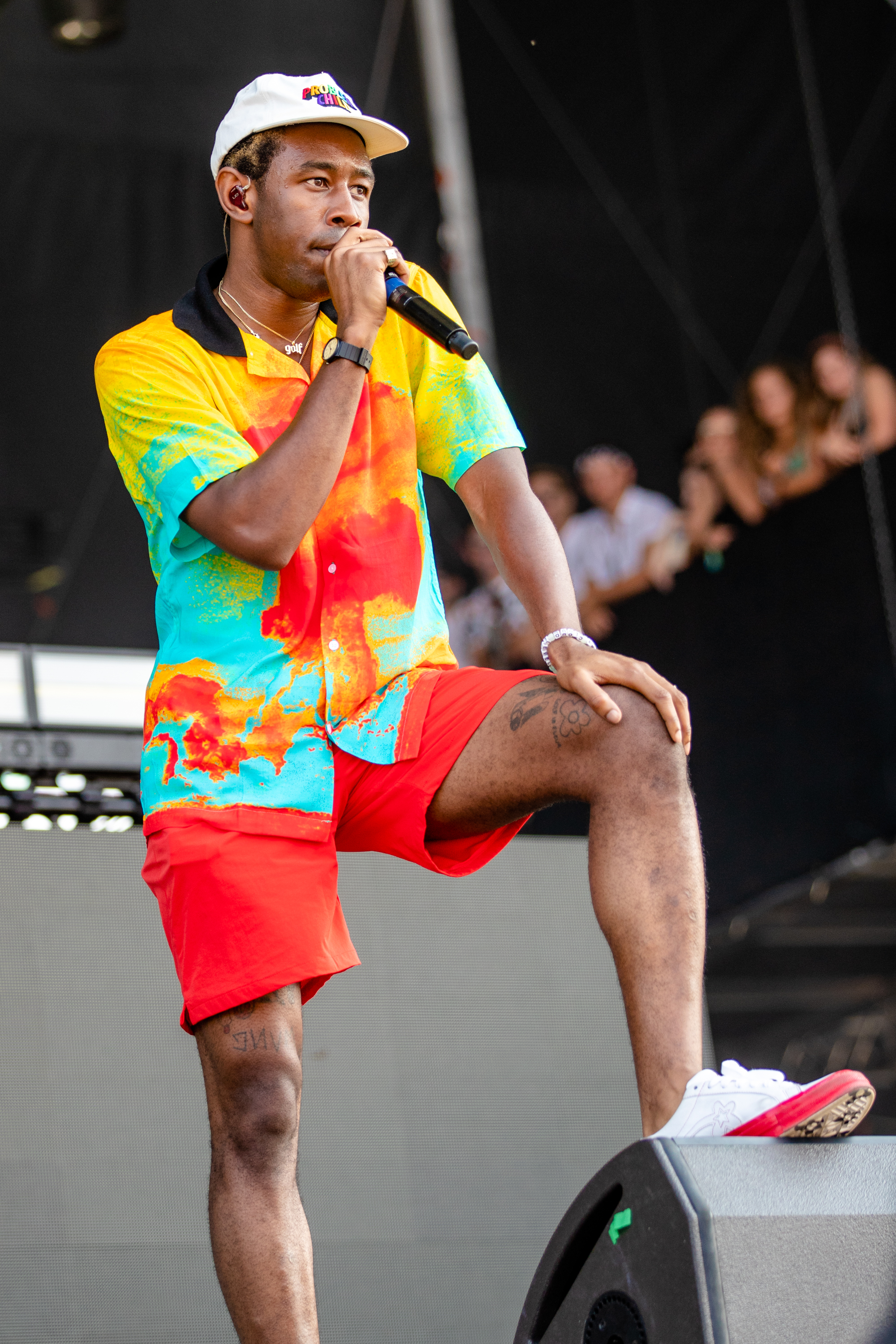 French Open 2019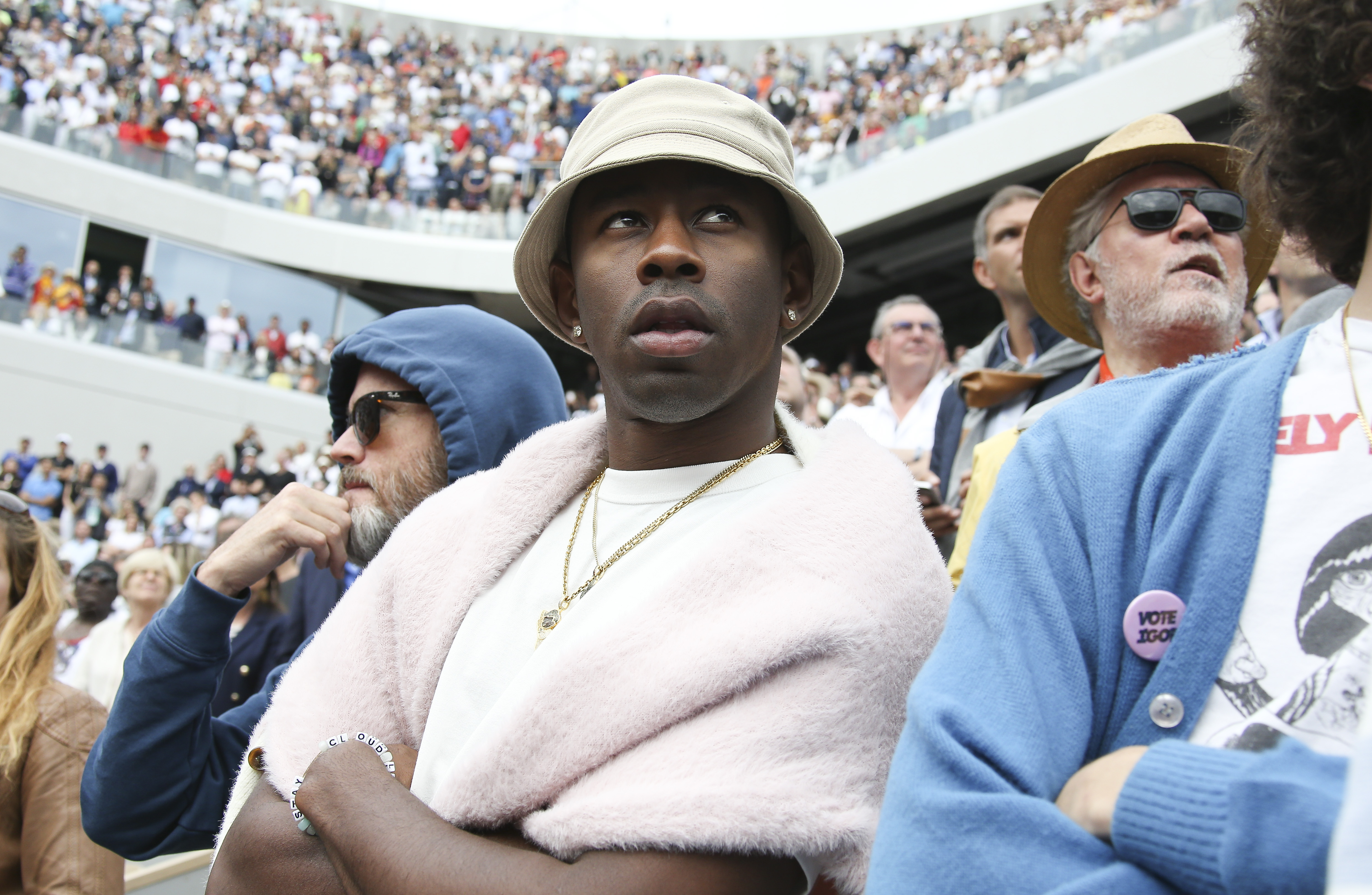 Biking In Los Angeles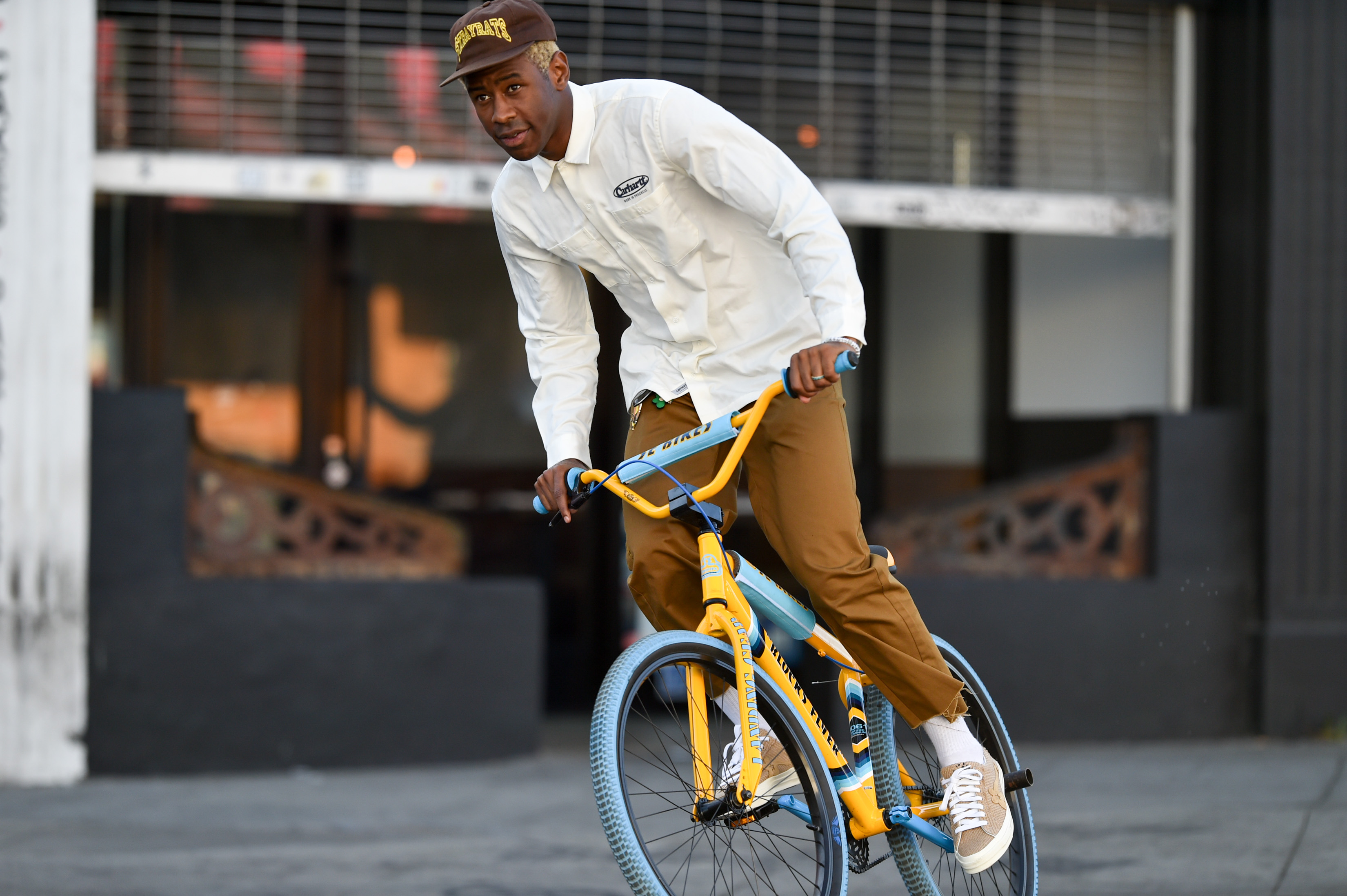 Roc 96 x Madeworn Barneys Launch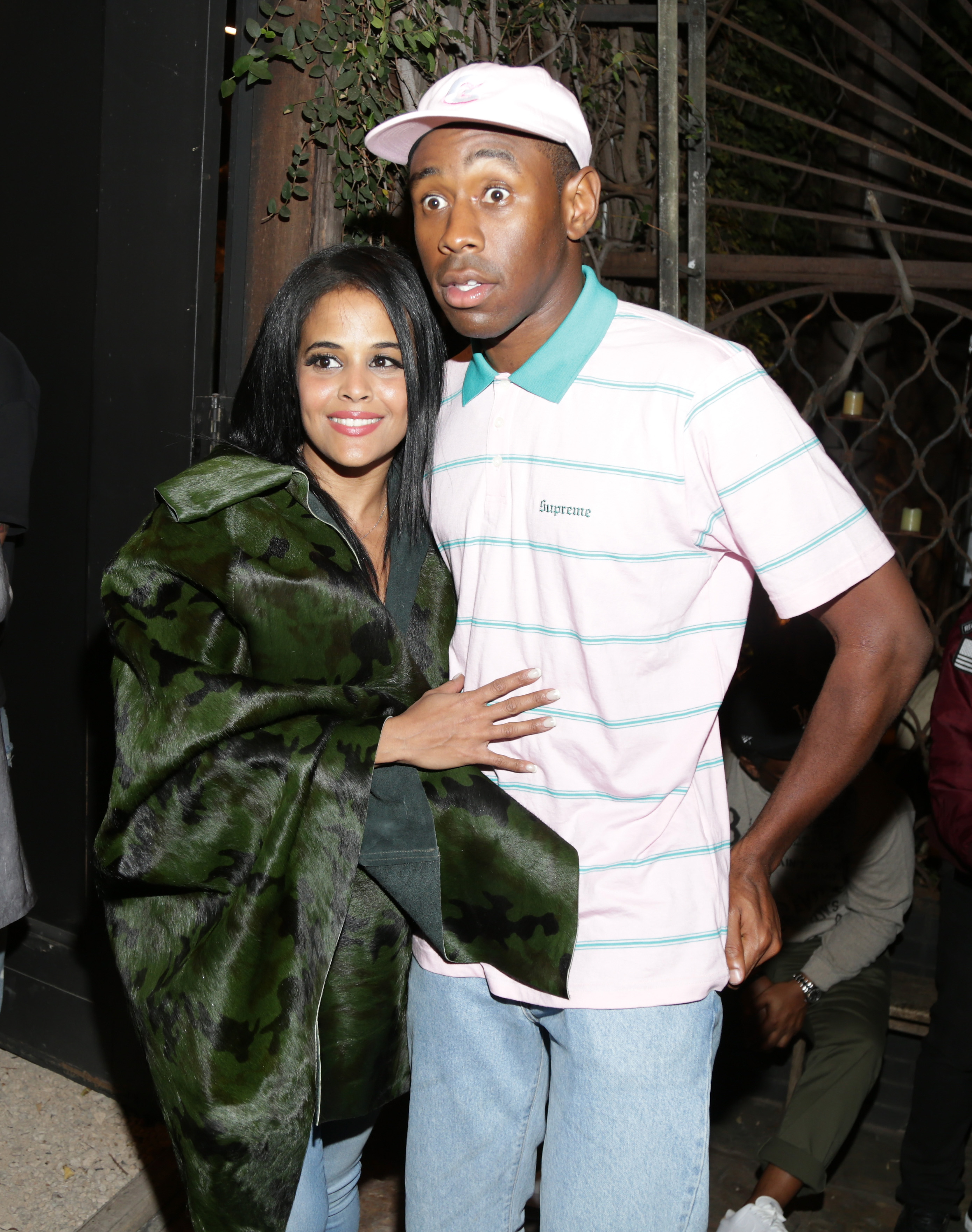 The Thurnis Haley Fits
MTV Video Music Awards 2011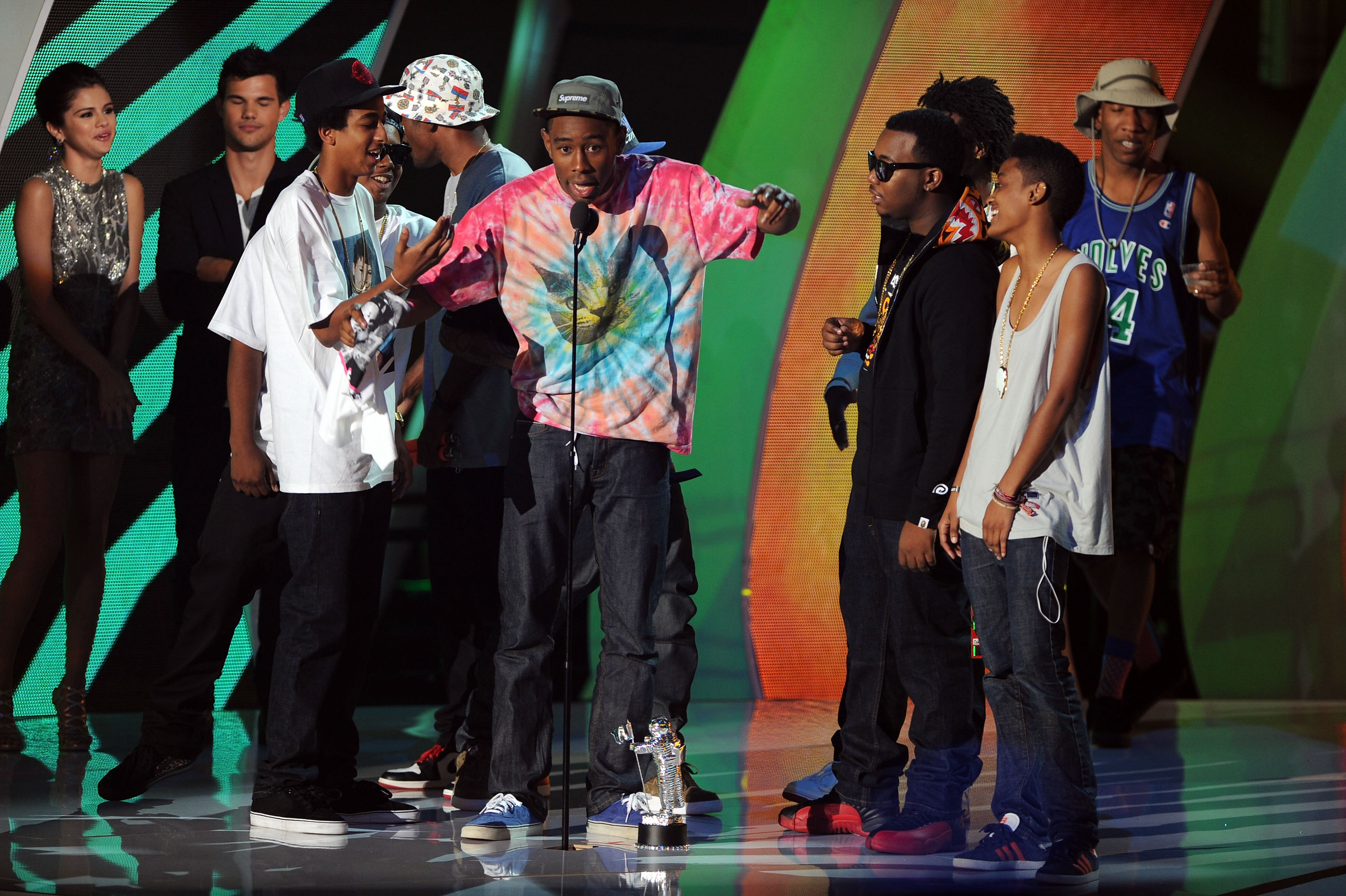 Coachella Music Festival 2017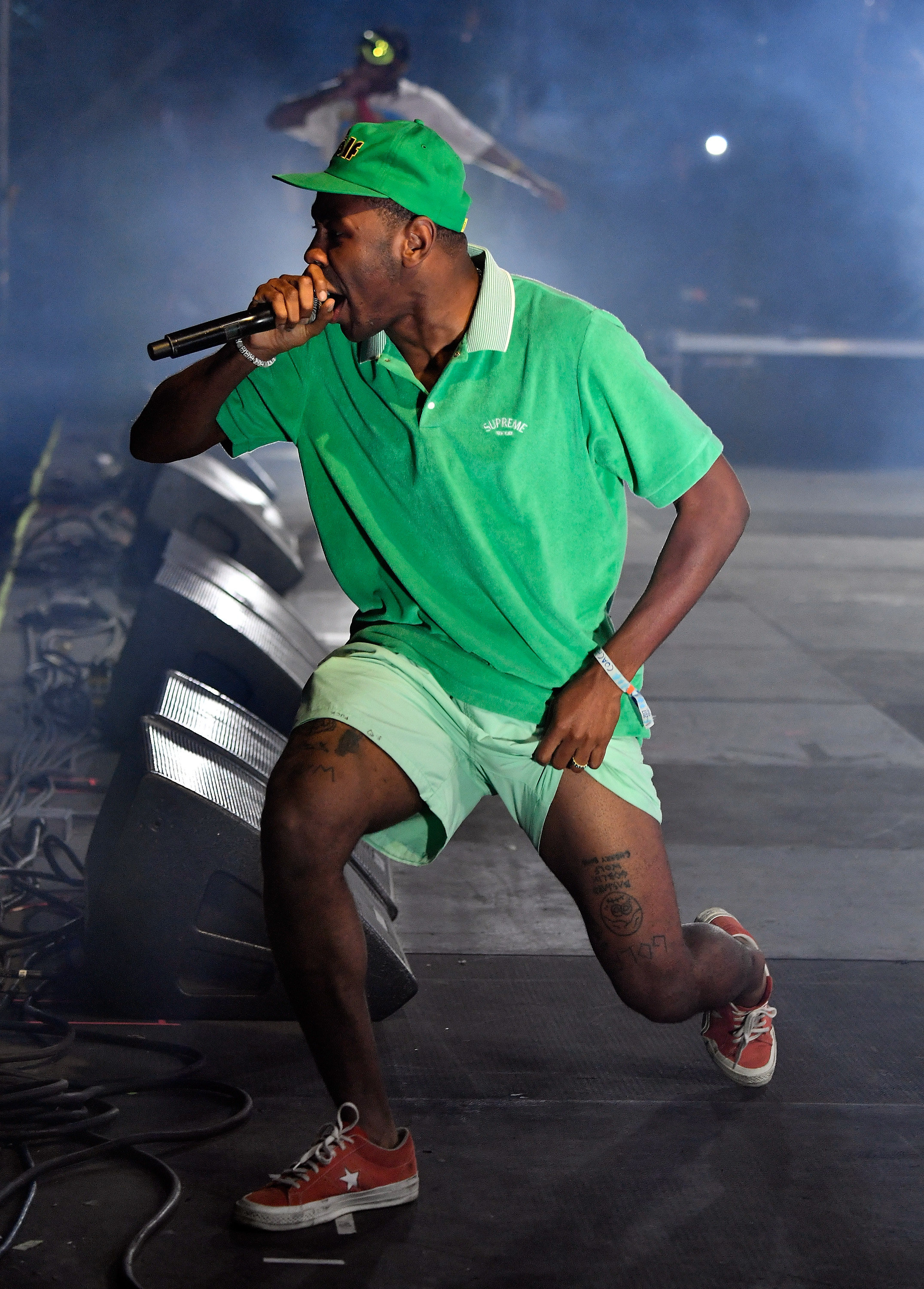 Coachella Music Festival 2015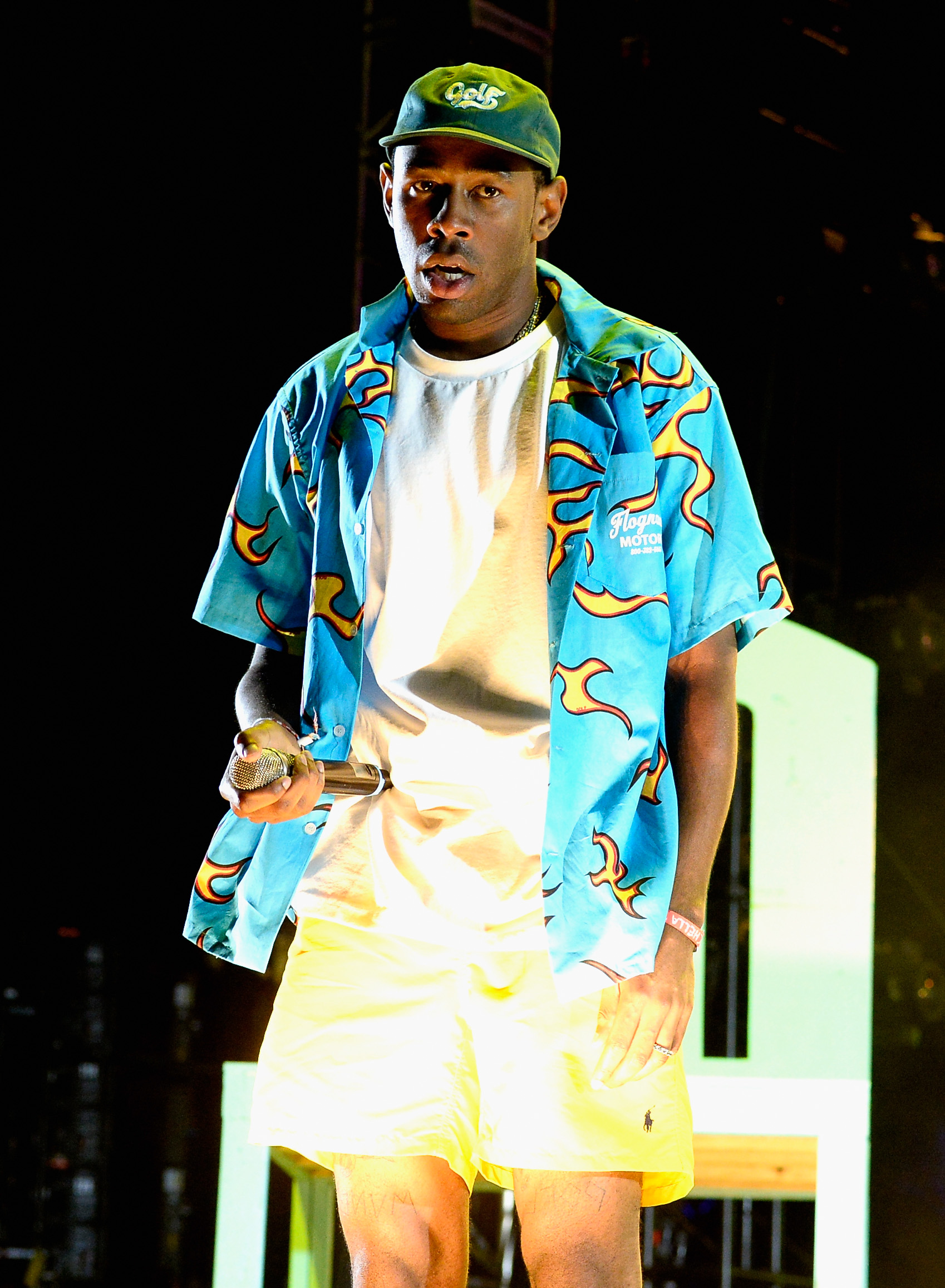 Chicken And Waffles Fit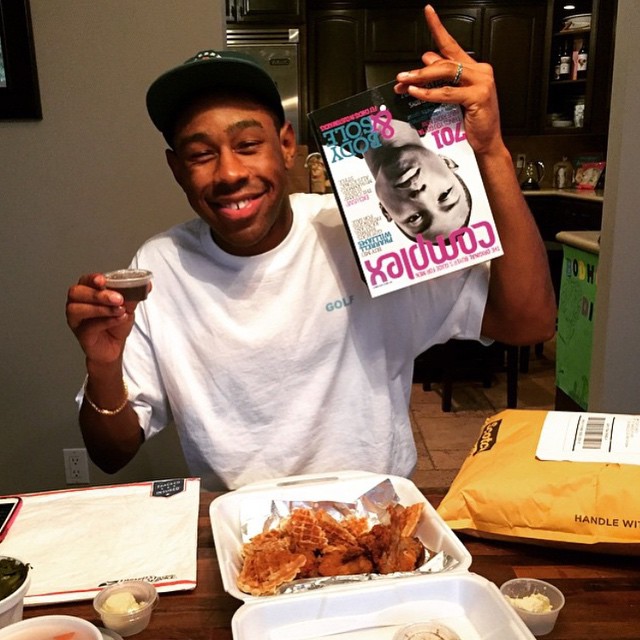 Governors Ball Music Festival 2019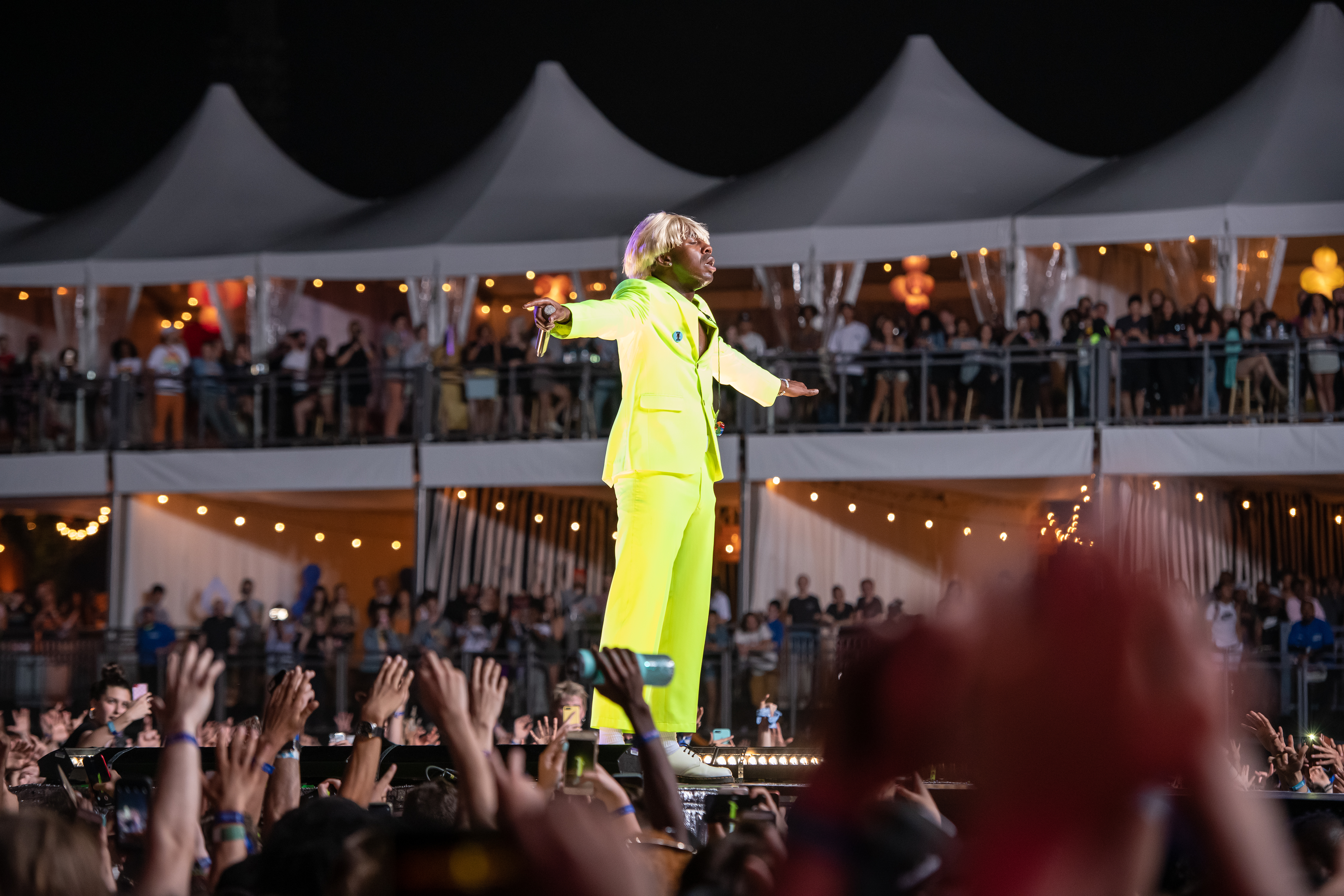 Golf Pride World Wide Tee