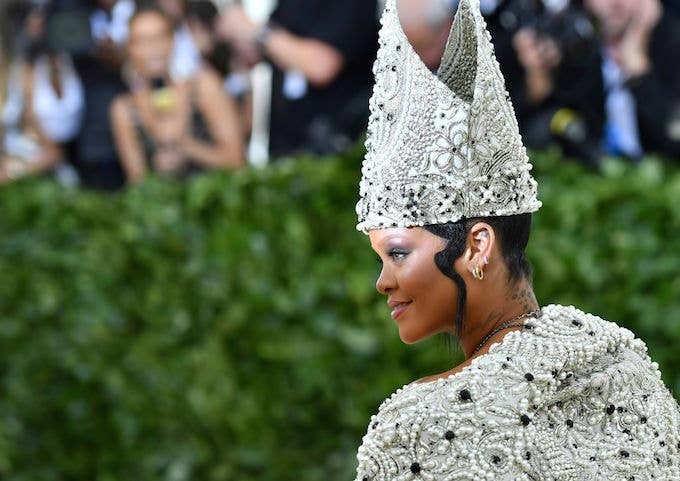 It's not every day your favorite celebs show up to a red carpet affair wearing their holiest Sunday best. The 2018 Met Gala theme, Heavenly Bodies: Fashion and the Catholic Imagination, inspired a myriad of ecclesiastic interpretations, divine moments, and countless godly lewks. From the Pope herself, Rihanna, to Nicki Minaj's wicked presence, these are some of the most heavenly takeaways from Monday night's Met Gala.
The Virgin Mother and Lucifer crossed paths at the Met Gala last night, having what seemed to be an amiable conversation. Oh to be a fly on the wall as Nicki Minaj and Cardi B trade compliments about each other's new music! Whatever beef the two rappers may have had in the past, all sins appear to have been forgiven.
Pope Rihanna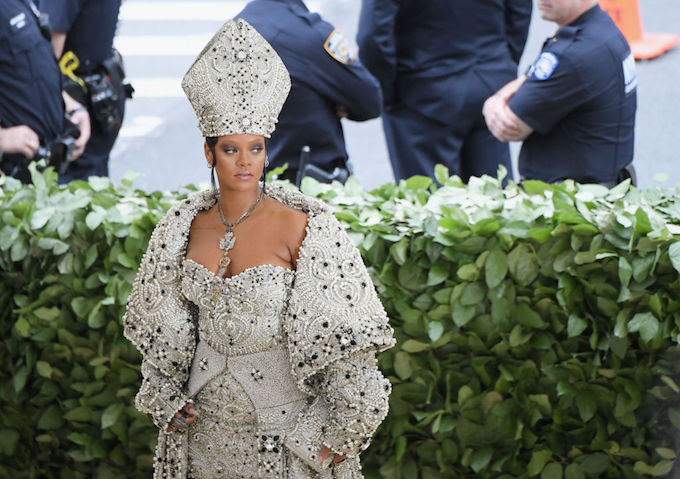 It's not surprising that the reining Met Gala queen showed out on Monday night looking like the holiest body of them all. Rihanna's papal gown created by the house of Maison Margiela took us all to church, as she hosted the night alongside the gorgeous Amal Clooney and legendary Donatella Versace.
2 Chainz's Divine Proposal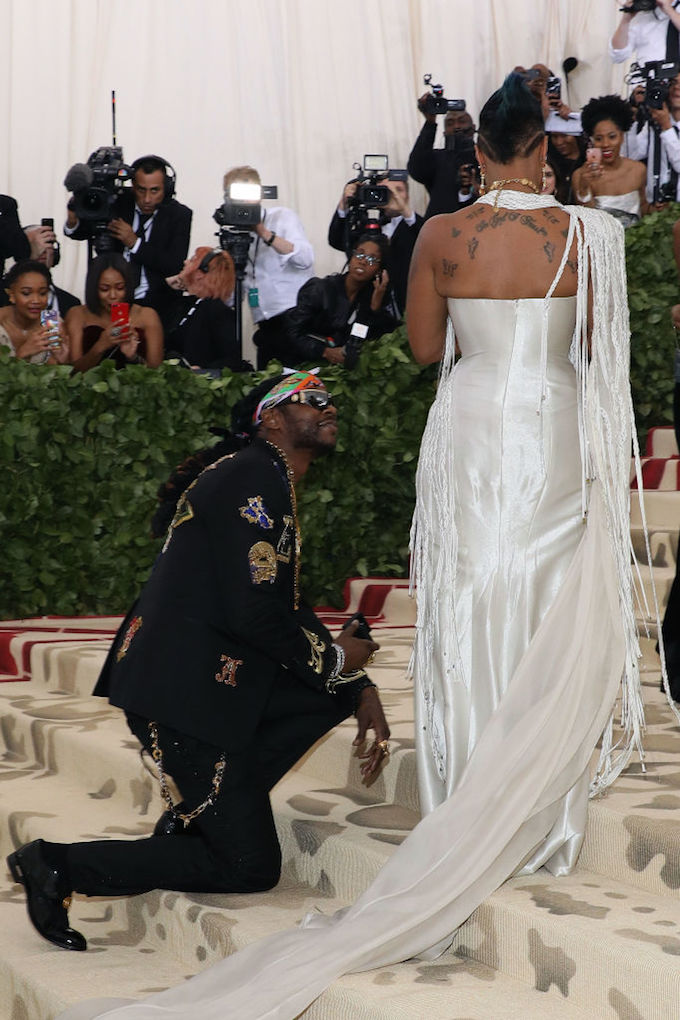 2 Chainz took advantage of the regal atmosphere and decided last minute to propose to his longtime girlfriend Natasha Ward. Overcome with emotion, and conveniently dressed head to toe in Valentino, she said yes! Maybe they can ask Pope Rihanna to preside over the ceremony.
Jaden Smith Totes His Gold Plaque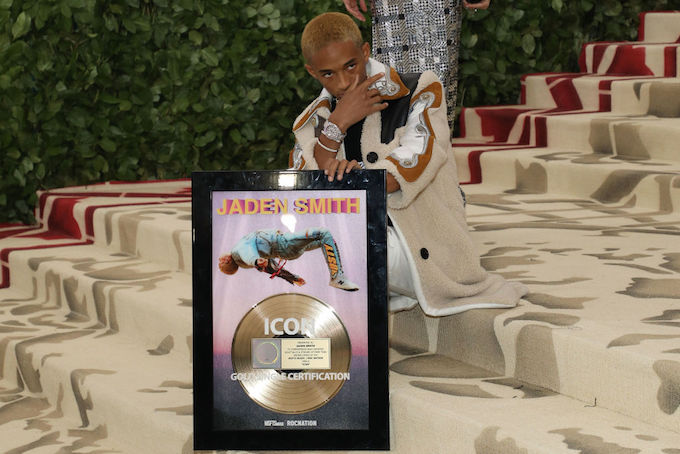 Though not as iconic as holding his own dreads as an accessory, Jaden Smith has proved that he will never show up to a Met Gala empty-handed. This year Jaden was accompanied by a gold plaque for the single "Icon" off his debut album Syre. Decked in Louis Vuitton, gold chains, and a MSFTS T-shirt, Smith looked nothing short of an icon.
Nicki Minaj Drops Album Title and Release Date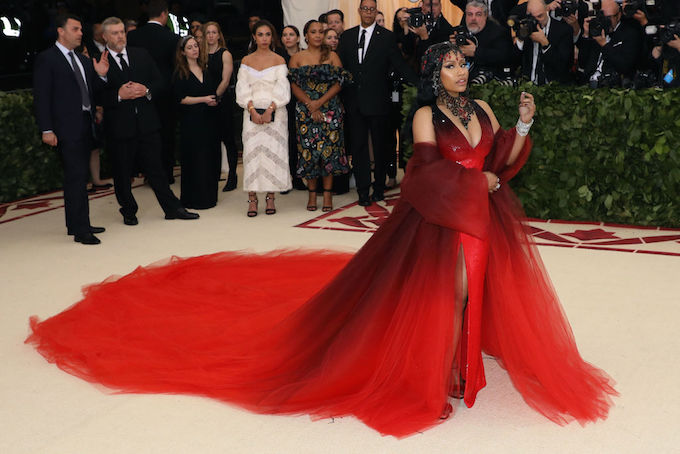 Nicki Minaj pulled a double shift on Monday night at the Met Gala. While sporting a devilish Oscar De La Renta look, contrasting other celebs' heavenly fits, she announced the album title and June 15 release date of her fourth album, Queen. After dropping two videos for her singles "Chun-Li" and "Barbie Tingz" this announcement confirms we're officially in Nicki season. 
Grimes and Elon Musk Appear Arm in Arm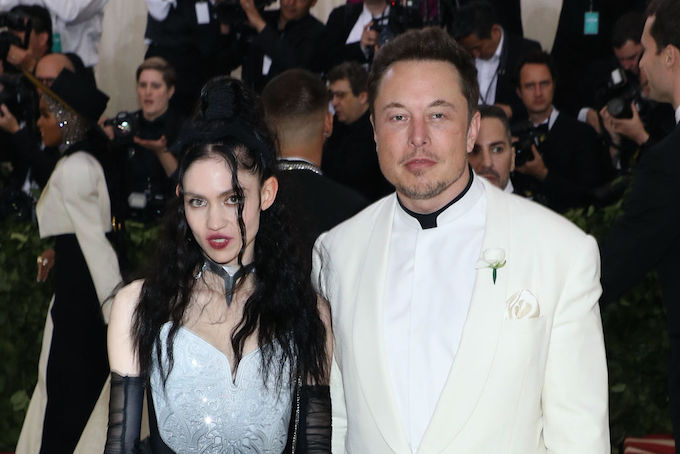 If Elon Musk and Grimes wanted to quell any relationship rumors, showing up as an item at the Met Gala surely won't help. The singer and business mogul have reportedly been quietly dating for about a month, after bonding over joke about artificial intelligence. The jury is currently still out on the whole situation.
Lena Waithe's Devout Pride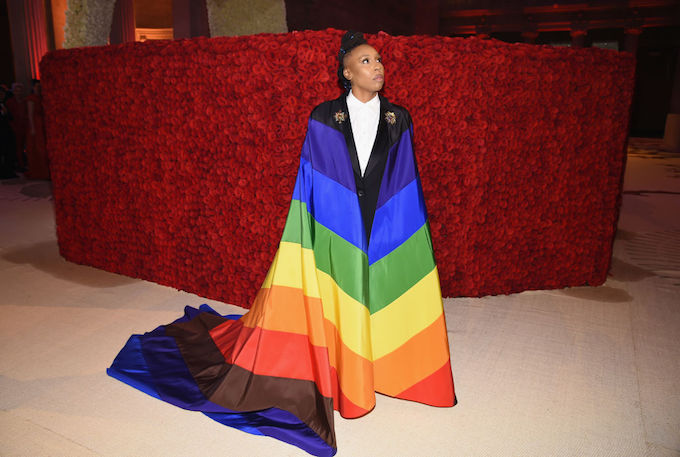 Lena Waithe threw ecclesiastical patronage out the window and sported a huge rainbow cape. "The theme to me is be yourself," the writer and actress told reporters on the red carpet. "You were made in God's image."