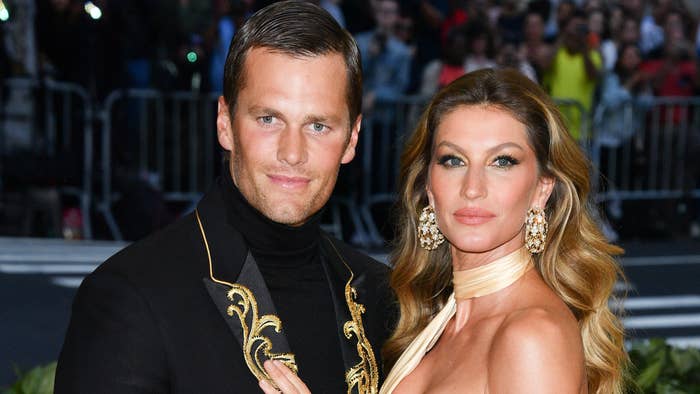 It's official. Per reports, Tom Brady and Gisele Bündchen have come to an agreement focused on their previously reported intention to go their separate ways, with the couple's formal divorce proceedings taking place in Florida on Friday.
According to a source quoted in a People report, a settlement between the two—who first married in 2009 and share two children together—has been "all worked out." Per that same source, Brady and Bündchen have settled on a joint custody arrangement.
TMZ also reported on Friday's docs-filing development. As some might recall, the outlet previously informed the world that Brady and Bündchen were living separately in the wake of the former's so-called un-retirement. Following an initial report stating docs were expected to be filed on Friday, TMZ shared another one in which it was revealed that Bündchen had indeed filed said docs.
Shortly after the news broke, both Brady and Bündchen shared statements on their much-publicized split to Instagram.
"We arrived at this decision to end our marriage after much consideration," Brady wrote in his statement. "Doing so is, of course, painful and difficult, like it is for many people who go through the same thing every day around the world."
In her statement, Bündchen echoed Brady's own comments about the decision having been an amicable one, as well as reiterated a call for privacy for them both as they move forward with co-parenting.
"The decision to end a marriage is never easy but we have grown apart and while it is, of course, difficult to go through something like this, I feel blessed for the time we had together and only wish the best for Tom always," she wrote.