Tom Brady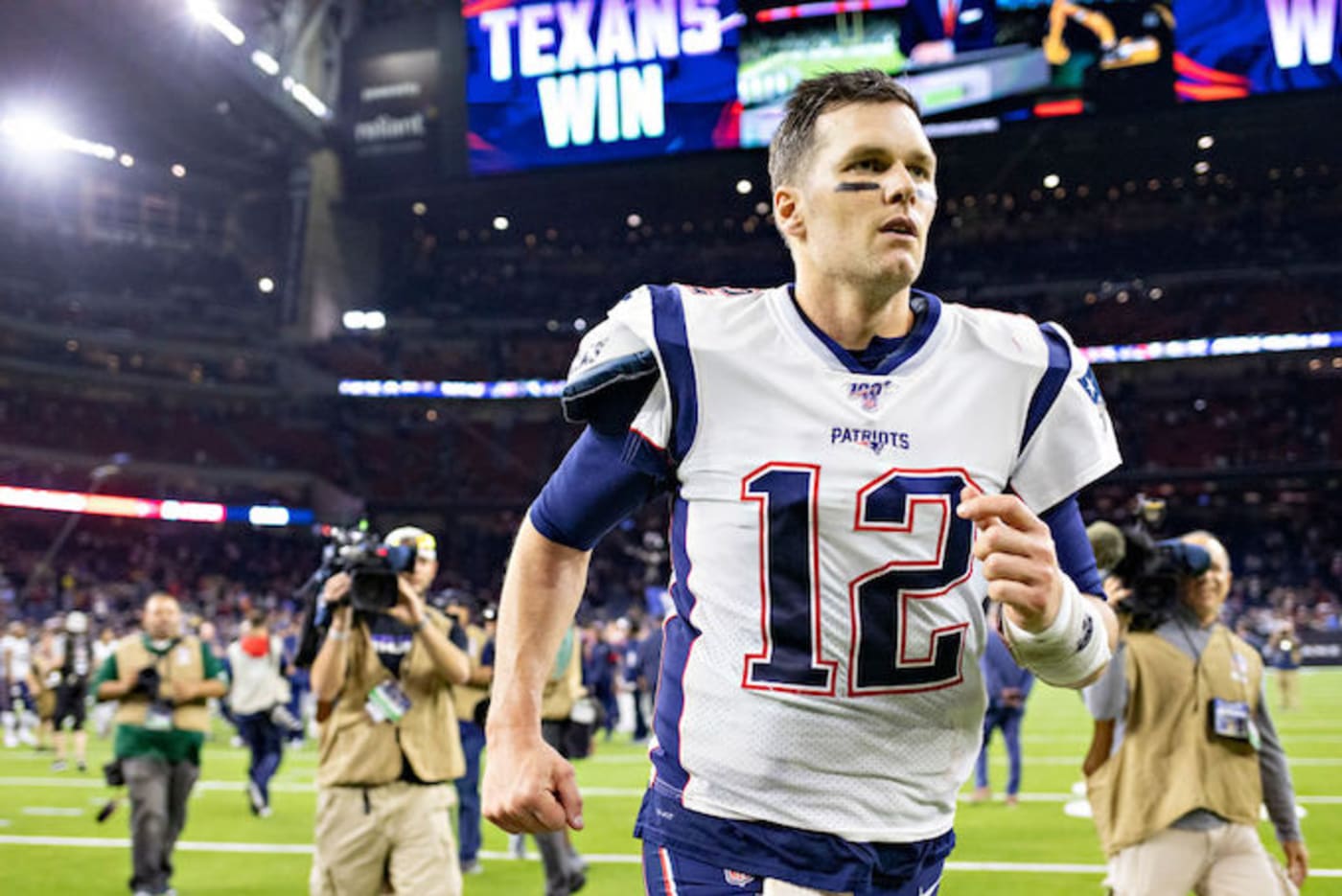 Tom Brady is widely hailed as the greatest quarterbacks in NFL history, and the 43-year-old veteran has only continued to add to his laundry list of accolades to validate these claims. Selected as the 199th pick in the sixth round of the 2000 NFL draft, Brady began his long career on the New England Patriots, where he helped win the team's first Super Bowl in just his second season. Tom Brady and the New England Patriots would become synonymous with winning. At Quarterback in New England, Brady continued to forge his dynasty with the Patriots under head coach Bill Belichick for 18 seasons, leading them to 17 divisional titles, 13 AFC Championship games, nine trips to the NFL Super Bowl, and six championships. These are all also NFL records for a player and one franchise. 
Tom Brady also holds the record for most NFL games started, the most regular-season wins by a Quarterback, the most playoff games won, the most Super Bowl MVPs, the most Super Bowl wins from an individual player, and he became the oldest MVP in NFL history at the age of 40. Most of these records were made with the Patriots as well.
As Brady entered his 20th season as a free agent, the veteran QB made the shocking decision to part ways with Belichick and his Patriots dynasty in New England to begin fresh elsewhere. Tom Brady left the New England Patriots and flew out to Florida to join the Tampa Bay Buccaneers. Many were critical of Tom Brady's move, thinking that he would not duplicate the success he had with the Patriots without the help of a Hall of Fame coach and program. However, Brady proved the doubters wrong by leading the Buccaneers to Super Bowl LV against Patrick Mahomes and the Kansas City Chiefs. With their young, talented QB, the Chiefs were a formidable opponent who had just won the NFL Super Bowl the year prior and who was coming off of another stellar season, but Brady and Tampa Bay were ready for the challenge. Tom Brady led Tampa Bay to its second title in franchise history. Reaching the promised land once again, and this time without the Patriots, it doesn't look like Tom Brady is ready to hang up his jersey just yet and continue his historic NFL run.