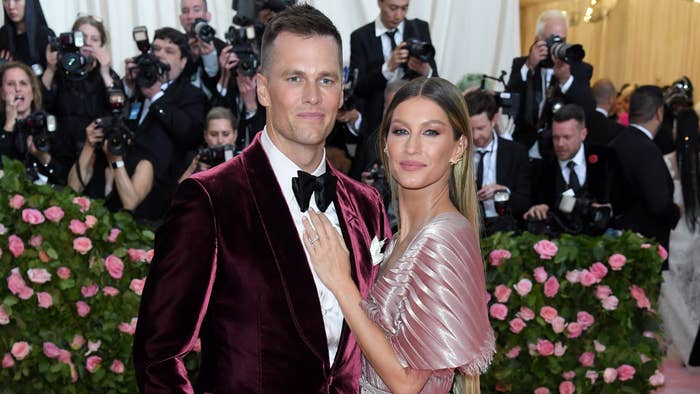 Tom Brady and Gisele Bündchen have reportedly hired divorce lawyers.
Per Page Six's "multiple sources," the two—who were married in 2009—have retained lawyers in pursuit of an eventual split. These sources also point to a previously reported (alleged) argument which they now theorize will indeed be "the end of" the couple.
"I don't think there will be any coming back now," one source told the gossip outlet on Tuesday.
In September, a source described as being "close to the couple" told CNN the two were experiencing "marital issues" of an unspecified variety. Furthermore, per reports at the time, Brady and Bündchen had been "living separately."
That same month, Bündchen spoke with Elle for an interview during which she expressed concerns regarding her husband's un-retirement from matters of foot and ball.
"Obviously, I have my concerns—this is a very violent sport, and I have my children and I would like him to be more present," Bündchen said. "I have definitely had those conversations with him over and over again. But ultimately, I feel that everybody has to make a decision that works for [them]. He needs to follow his joy, too."
Brady formally announced the end of his extremely brief would-be retirement in March, telling fans the time for him to be "in the stands" will come.
"But it's not now. … We have unfinished business," Brady said on Instagram.
Marking his and Gisele's 13th marriage anniversary one month earlier, Brady called the celebrated supermodel and philanthropist "the best thing that ever happened to my life." Brady and Bündchen share two children together.