Skip Bayless Could Reunite With Stephen A. Smith on 'First Take'
A reunion may be in store.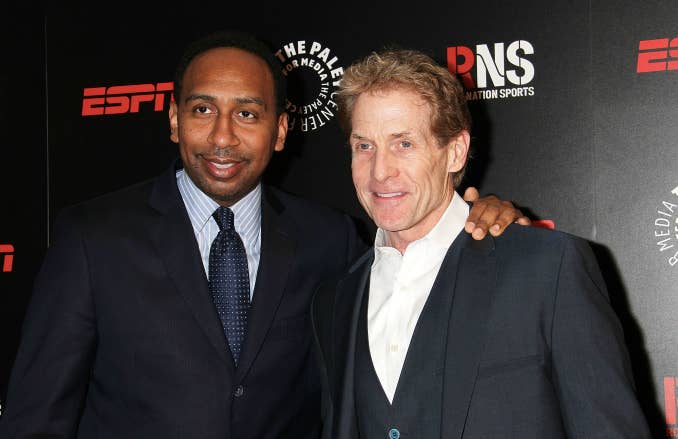 Getty
Image via Getty/Laura Cavanaugh/FilmMagic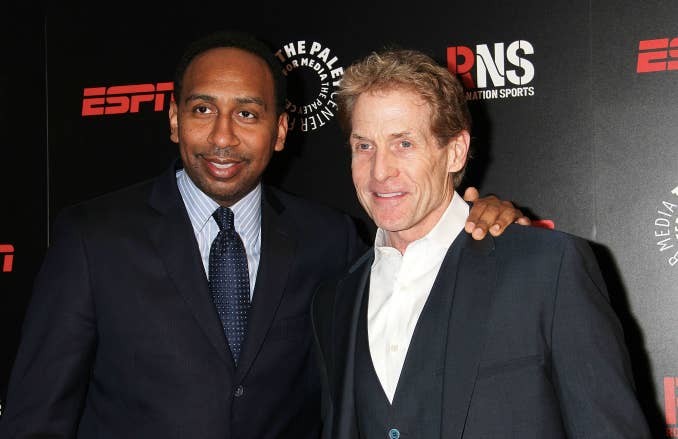 First Take might be returning to its original form. 
Sources told Front Office Sports on Monday that Skip Bayless and Stephen A. Smith could potentially reunite as the co-hosts of First Take. Bayless' contract is set to expire with Fox Sports in 2020. Instead of going straight into negotiations with Fox Sports, Bayless is expected to shop himself to potential suitors including former employee ESPN. This could be prompted Fox's president of national networks Mark Silverman allegedly holding tight to the company's money while Disney and ESPN are willing to shell out a lot of cash to popular on-air talent. 
Another possible reason for Bayless' willingness to talk to ESPN is the growing gap in viewership. FS1's Undisputed which Bayless hosts with Shannon Sharpe averages close to 150,000-180,000 views a day. This pales in comparison to First Take which boasts 400,000-500,000 daily viewers.
Insiders claim that Smith and Bayless are both on board for the reunion. But with Skip being one of FS1's biggest draws, it's likely that the company will have no reservations when it comes to re-signing to personality. "They both want to make it happen. I'm just not sure ESPN will hit Fox's number," a source said.
Reports of Skip Bayless's possible second coming follow Stephen A. Smith's new, massive contract with ESPN. Last week, Smith signed a new deal that will give him around $8 million per year. According to the New York Post, a portion of this salary was given to Smith up front to keep him with the network. Smith is now ESPN's highest-paid sportscaster, bypassing the 6.5 million a year that Mike Greenberg was promised.