Stephen A. Smith Is Reportedly Getting Close to $8 Million Per Year in New ESPN Deal
Smith will become the highest-paid sportscaster on ESPN.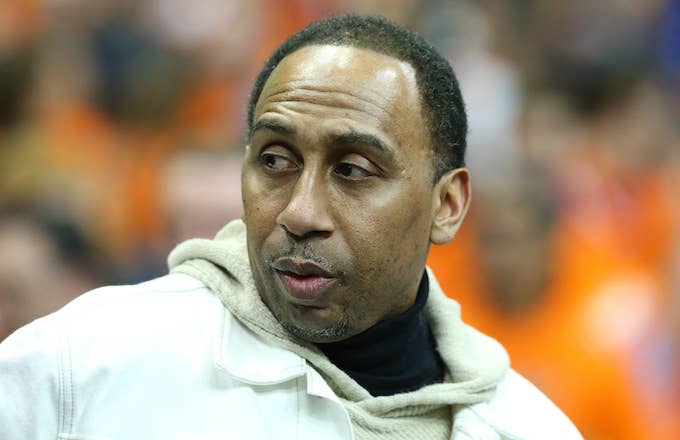 Getty
Image via Getty/Rich Barnes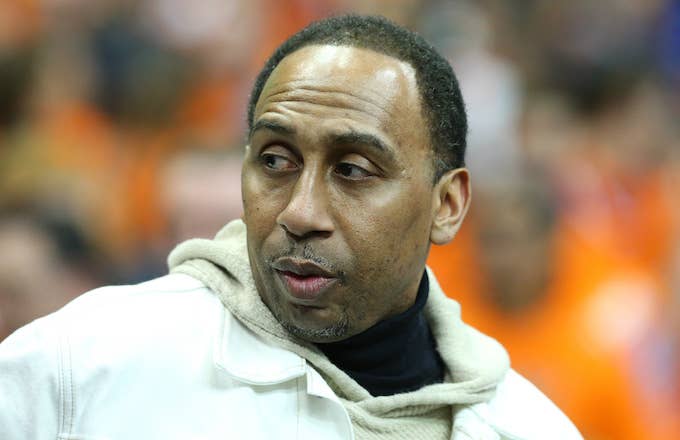 The New York Postreports that Stephen A. Smith and ESPN have come to terms on a new five-year contract with a very high annual salary.
In a deal that will make him the highest-paid sportscaster on the network, Smith will earn nearly $8 million per year, surpassing the $6.5 million that Mike Greenberg was getting paid annually. ESPN reportedly gave Smith some of that new salary upfront in an effort to bring him to the negotiating table, despite having one year remaining on his current deal. 
In April, it was reported that Smith could command anywhere in the range of $8 to $10 million per year. A logical ballpark figure since his presence on the network continues to expand. 
Earlier this month, ESPN announced that SportsCenter with Stephen A. Smith would air every Wednesday throughout the NBA regular season and playoffs, and serve as a lead-in to their slate of games for that night. Smith will also keep working on the daily morning sports talk show First Take, alongside Max Kellerman and Molly Qerim, and remain a relevant figure in ESPN's NBA coverage. 
The network is also reportedly trying to find a place for him on their ESPN+ subscription service, which should take on a new level of importance when it becomes available in a Disney+ bundle package with Hulu.  
With so much happening for him in front of the camera, Smith will have to leave his ESPN Radio show next year. Say what you will about Stephen A., but after hearing him tell this story involving his late mother Janet, you can't help but feel happy to see him winning.