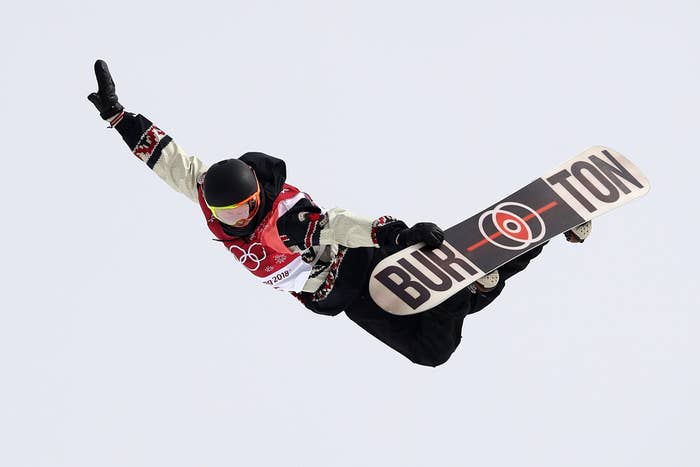 Some never get a second chance to make history-defining moments.
Pro snowboarder and CanadianOlympian Mark McMorris should know because he himself landed on that fickle precipice of no return following a near-fatal crash on the slopes in April 2017; Broken jaw. Shattered arm. Punctured lung. Pelvic and rib fractures. The list went on.
Somehow, the now-28-year-old Regina native not only made a miraculous comeback, but did so in time to participate in his second Olympics in PyeongChang the following February.
Scratch that. McMorris didn't only participate but took the podium, bagging a bronze in Men's Slopestyle—a highly competitive, mind-bending event known for redefining the realm of what's humanly possible. If you've slept on McMorris' trailblazing career, he's credited with being the first to successfully execute the backside triple cork 1440—a series of motions that grab big air and are best described as equal parts brain-melting and gravity-defying.
So what does one of the world's most decorated snowboarders tap into to push past potentially career-ending setbacks? "[I'm] always fighting super hard to get back up and become my best again," says the phenom, adding, "I [also] think everyone showing support in those moments…[pushes me] to get back to a 100 percent in doing what I love."
That 2018 run netted McMorris his second Olympic medal in as many Olympic Winter Games (he also snagged a bronze in the same event at the Sochi 2014 Olympic Games, adding to his already-decorated career).
So now that McMorris is gearing up for his third Winter Olympic Games—ones his Canadian fans can't attend in-person due to pandemic-related restrictions—where will he be looking to fuel that critical forward momentum?
"Having been at two Olympic Winter Games in the past, it definitely helps knowing what to expect in dealing with the pressures. It's just another snowboard contest at the end of the day."
"I think fans can show their love virtually by tuning in, staying up to the wee hours, or waking up really early to tune in," McMorris says, nodding to the time difference between Beijing and Canada (time varies based on your location).
"And obviously any social love always goes a long way. We live in a very connected world now, so you can feel it even if they are not there in person. Obviously, the Cheer with Cheerios Campaign is a great way to tap in and send your support and love towards all the Canadian Olympians. And I think it's really rad in this given time to do so through that."
McMorris is referring to Cheerios' #CheerWithCheerios initiative which will run throughout the course of the 2022 Olympic Winter Games in support of our Canadian athletes as they compete, no matter the time, locally–day or night.
Boxes of Cheerios now have QR codes on them allowing consumers to scan and submit videos or written cheers that will be sent straight to the Canadian Team's Athlete Lounge at the Beijing 2022 Olympic Village. Without fans in the stands for a second Olympics Games, Cheerios is helping get Canadian's words of encouragement directly to athletes when they need it most.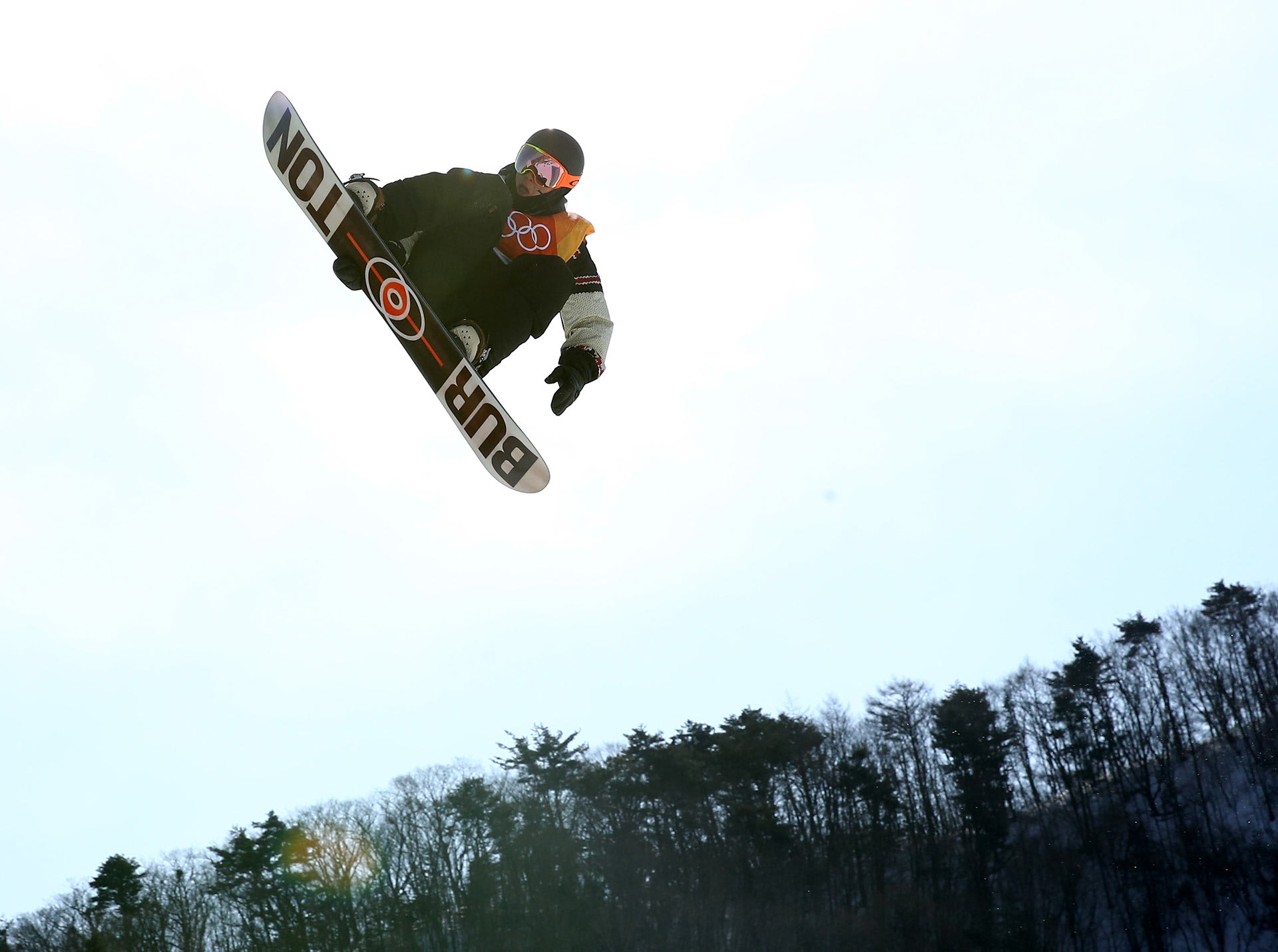 "I think the fans play a huge role just knowing the whole country's behind me. All the homies are watching, tuned in pulling for me. It can be a little bit nerve-wracking at times and pressure filled, but trying to harness that pressure into fuel is the name of the game," he says.
As for what he's doing to physically prepare this round? "Having been at two Olympic Winter Games in the past, it definitely helps knowing what to expect in dealing with the pressures. It's just another snowboard contest at the end of the day."
Still, it's clear that McMorris is approaching the 2022 Olympic Games with surgical tact: "Taking it really seriously, taking care of my body, figuring out what's going to work for contest runs, being confident in that is what I try and do."
He shares too that he's got a move he's been working on: "A backside quadruple cork 1800 [one of the sport's most difficult tricks] is something that I will be hoping to put into a Slopestyle run. And if not there, for sure in the Big Air [event]."
The head-spinning stunt is a feat of physics and involves four off-axis flips (corks) and five full lateral (360-degree) rotations. To date, only a handful of snowboarders have been able to pull it off successfully.
And when it comes to what's in McMorris's ears as he readies for the big events, this comeback kid is keeping it Canadian.
"Latest playlist includes tracks off of Certified Lover Boy–got to keep it Canadian with Drake–one of my favourite artists, if not my favourite," he says. "And then a few Gunna songs in there as well."