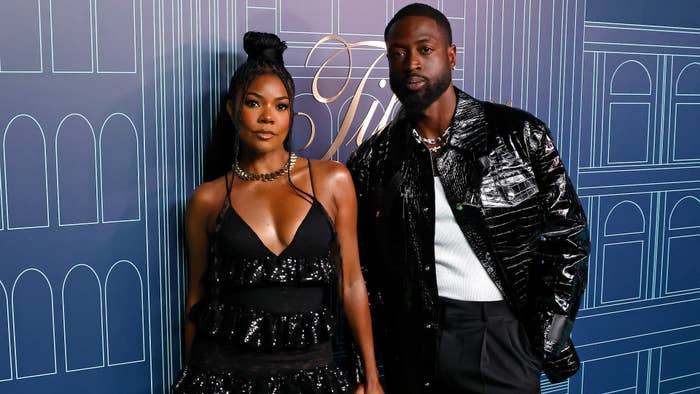 Even celebrities split their bills.
In a clip from the Bloomberg show Idea Generation, Gabrielle Union opened up about some of her financial matters and responsibilities with host Noah Callahan-Bever—former Editor-in-Chief of Complex.
"In this household, we split everything fifty-fifty," she said about dividing the bills with her husband Dwyane Wade, at around the18:55 minute mark.
She continued, "But in the other households that each of us has to support, there's always this like, gorilla on your back, that's like, 'You better work, bitch, you better work. Oh, you're going to sleep in?' You know, somebody might not eat."
She explained further: "It's hard. It's hard to let that go. So I'm working on that."
The 50-year-old actress said that she still carried a "scarcity mindset" with her, which stems from her early days in the entertainment industry.
"I struggle with that, still," she said. "I think I just have more responsibilities for my money. I get nervous like, 'Oh God, that movie didn't open … what does that mean? … Am I going to have enough to hold everybody up?'"
Union and Wade have been married since 2014 after being romantically linked in 2009. They now share one child together, four-year-old daughter Kaavia. Wade also has nine-year-old son Xavier, 15-year-old daughter Zaya, and 20-year-old son Zaire from two previous relationships, and is the guardian to his 21-year-old nephew, Dahveon Morris. Wade retired from the NBA in 2019 after making around $200 million playing for the Miami Heat.