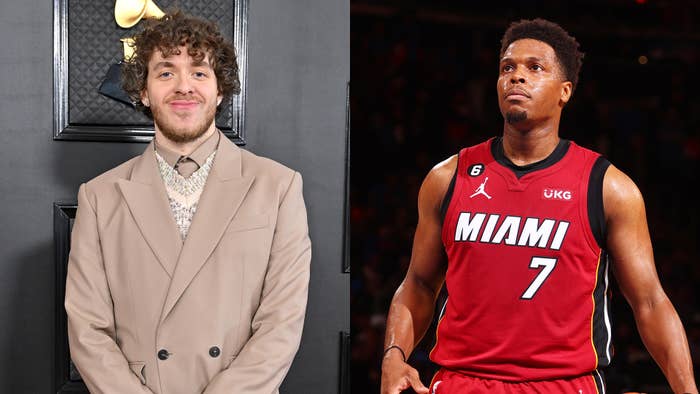 In a post shared on his Instagram Stories, Jack Harlow joked about Kyle Lowry falling into his lap during the Heat-Knicks game on Sunday.
"Kyle Lowry just took a fadeaway 3 and landed in my lap," Harlow said alongside a picture taken from his courtside seat. "The rumors are true. His shit was like a pillow."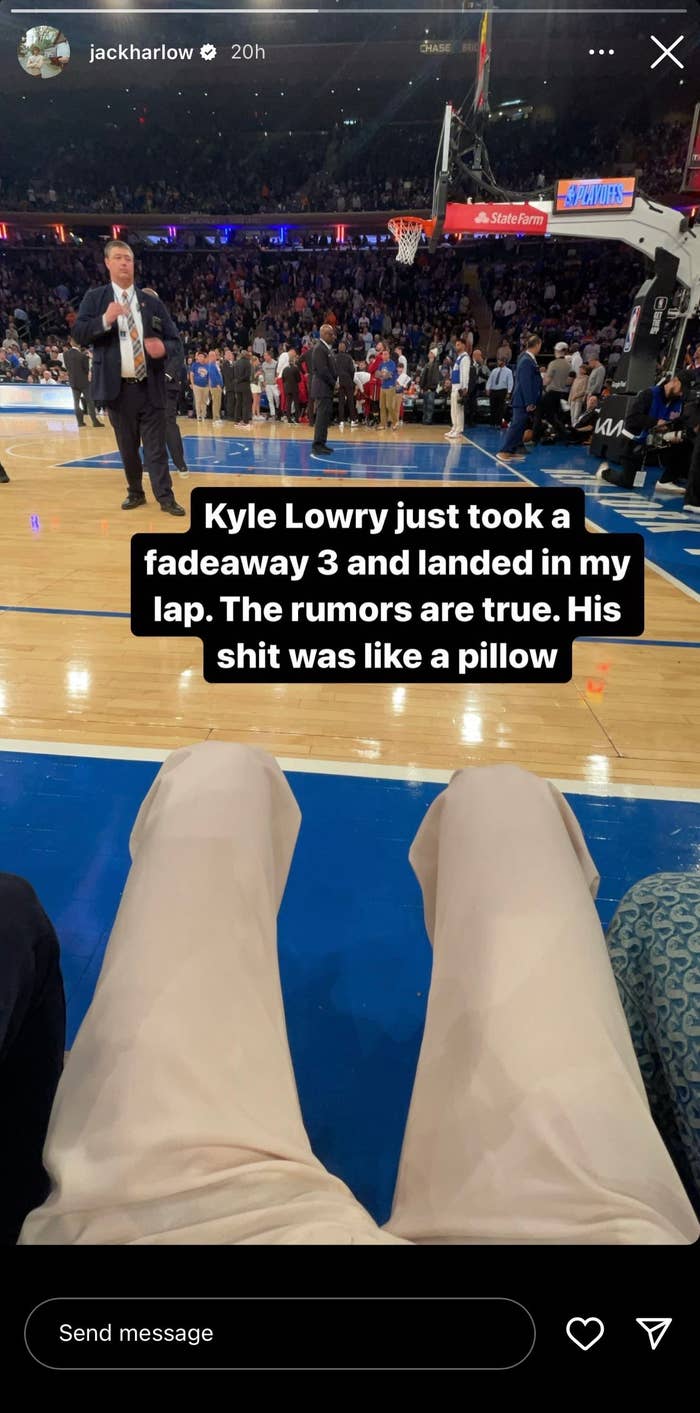 Harlow's joke comes as Lowry has become the subject of many memes pertaining to his backside. Fans have suggested the Miami Heat point guard is "thick," and in a recent interview, Lowry admitted it used to bother him until he saw the humor in it.
"It used to bother me a lot," Lowry said on Vince Carter's podcast the VC Show last month. "t used to get to me. It used to really get to me, I'm gonna be honest with you. And now, I don't care." In fact, the Heat point guard admitted that his size is actually an "advantage." 
"Yeah, yeah, thick's been good for me," he said. "Yeah, I'm cool with it. … Y'all can create all the memes y'all want. I embrace it. I love it."
On Sunday, Lowry proved to be invaluable for Miami and helped lead the team to a 108-101 win against the Knicks in the opener of their Eastern Conference semifinal series of games.
Harlow, meanwhile, is coming off the release of his new album Jackman. The record is projected to shift between 45,000 to 50,000 album-equivalent units in its first week of release, almost half of what his second studio effort Come Home The Kids Miss You did in its first week.