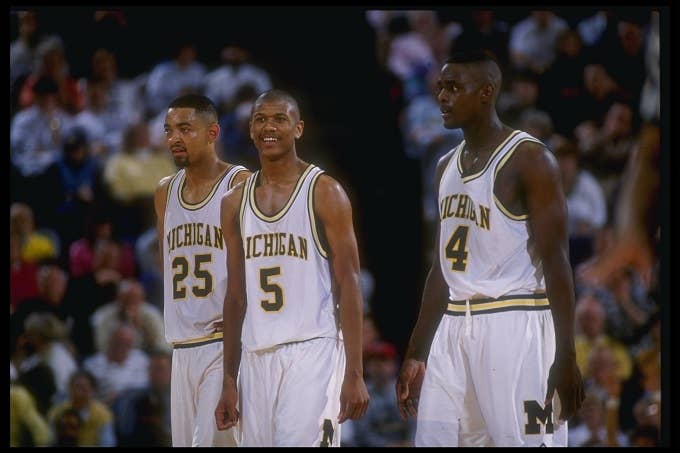 Jalen Rose said that the beef between members of Michigan's Fab Five is officially over, following the Wolverines' decision to hire Juwan Howard as their head coach. 
On Thursday's episode of ESPN's Get Up!, Rose said that the days of squabbling are over. Out of respect for their former teammate's new position, Rose is willing to put aside any drama. 
"I've just got to acknowledge this on national television — those days are over, not seeing eye to eye. There will not be any disrespect to the program. There will not be any sideshows. There will not be any friction amongst the Fab Five," he said. "We're about to all come together … and make sure we do what we gotta do to put us back on top of the map."
Chris Webber has been distant from the rest of the two-time NCAA champions, refusing to take part in a 30 for 30 documentary on the team. Rose revealed in 2015 that the rift goes at least as far back as 2010. They have fought on-and-off since then, however, Rose is hoping his former teammates can pull together in support of Howard.
"The one thing we both know, [Howard's] success turning around the University of Michigan is first and foremost about him and the players he's going to influence," Rose said. "Then it's about us being there to support him. Not being drama. Not being splintered. Not giving any indication of dysfunction."