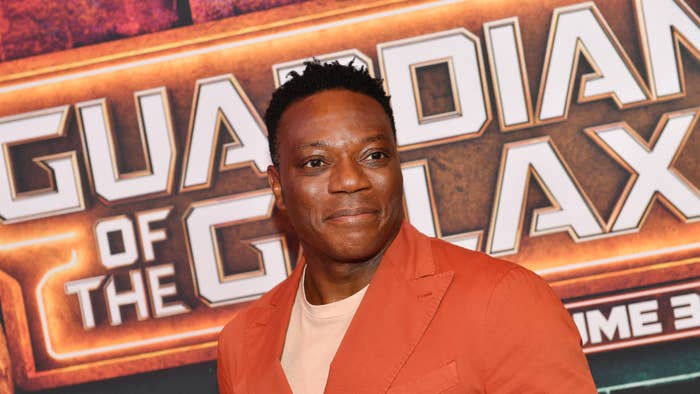 Fresh off the wide theatrical release of James Gunn's Guardians of the Galaxy Vol. 3, which topped the domestic box office this weekend with $114 million, some Marvel fans have taken to social media to propose Chukwudi Iwuji as the new Kang.
Kang the Conqueror was played by Jonathan Majors in this year's Ant-Man and the Wasp: Quantumania, which has fared well at the global box office despite decidedly mixed reviews. Critics, however, roundly praised Majors' performance in the film—as they did with the actor's leading turn in the Sundance entry Magazine Dreams and the Michael B. Jordan-directed Creed III.
This series of critically revered turns was followed by the actor's New York arrest on allegations of assault and harassment. Majors was later arraigned on multiple charges in connection with the alleged incident, with his legal rep denying the allegations in subsequent statements. Majors' lawyer has also pointed to screenshots they say were taken from security footage, with the central argument being that this footage disputes allegations of an alleged finger injury.
The arrest, as well as additional reports focused on similar allegations, led to several industry splits for the actor. Due to this, some have speculated on the future of the Kang character, despite what transpires at the end of Quantumania. The latest development in such speculation sees some fans wondering aloud how Chukwudi Iwuji—who plays High Evolutionary in the third Guardians film—might fare in the role.
For now, there's still no official word on whether Majors will move forward with the part or not. Throughout the coverage surrounding the allegations and related legal issues, Disney has remained silent. At any rate, see a sampling below of what some are saying about what Iwuji could do with the character.