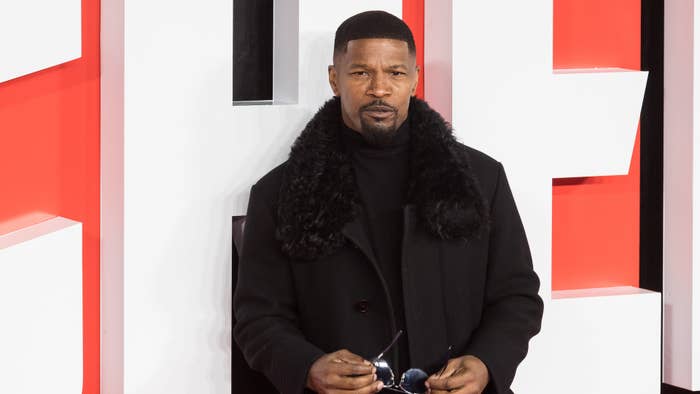 Celebrities are coming together to offer their well wishes to Jamie Foxx, who suffered from an undisclosed "medical complication" on Wednesday.
Martin Lawrence hoped for a speedy recovery for Foxx, writing, "My family and I are lifting you up in prayer. Much love and many blessings my brotha."
LeBron James also wished good health to Foxx, as did Viola Davis, Kerry Washington, and David Alan Grier.
TMZ reports that at the time of Foxx's illness, the 55-year-old was shooting his new film, Back in Action alongside Cameron Diaz. According to the outlet, Foxx had eight more days of shooting for the film and was due on set this Tuesday, which is when he had the medical emergency.
Foxx was in Atlanta when he was taken to the hospital and his family flew in to join him. His family has not yet divulged what happened to Foxx. His daughter, Corinne issued a statement on her Instagram.
"We wanted to share that, my father, Jamie Foxx, experienced a medical complication yesterday," she wrote. "Luckily, due to quick action and great care, he is already on his way to recovery. We know how beloved he is and appreciate your prayers. The family asks for privacy during this time."
It seems that doctors are still trying to figure out what happened and it's unclear when he will leave the hospital. An insider previously told TMZ that, "He's communicating now, and that's good news."