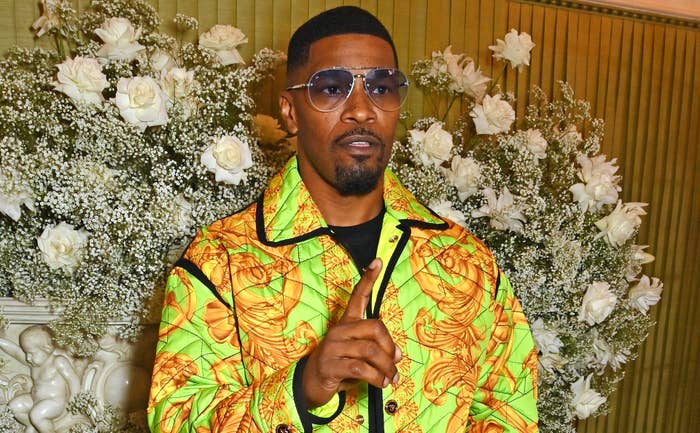 Jamie Foxx was taken to the hospital on Tuesday, his family confirmed in a statement.
"We wanted to share that, my father, Jamie Foxx, experienced a medical complication yesterday," reads a post shared on daughter Corinne Foxx's Instagram. "Luckily, due to quick action and great care, he is already on his way to recovery. We know how beloved he is and appreciate your prayers. The family asks for privacy during this time."
TMZ reports that 55-year-old Foxx's situation was serious enough (a "medical emergency," rather than "complication") to the point where "Jamie's family—some of whom were not in town—came to the hospital." Neither the town nor hospital were specified.
An insider told the outlet, "He's communicating now, and that's good news."
The Oscar- and Grammy-winner's latest social media post came last Thursday, showing him spending time on an impressive yacht.
In 2022 Foxx starred in Netflix's Day Shift with Dave Franco and Snoop Dogg; the year before, he returned to the Spider-Man universe in the smash hit No Way Home. Among the projects on his plate is a limited series from Martin Scorsese where Foxx is set to play Mike Tyson.