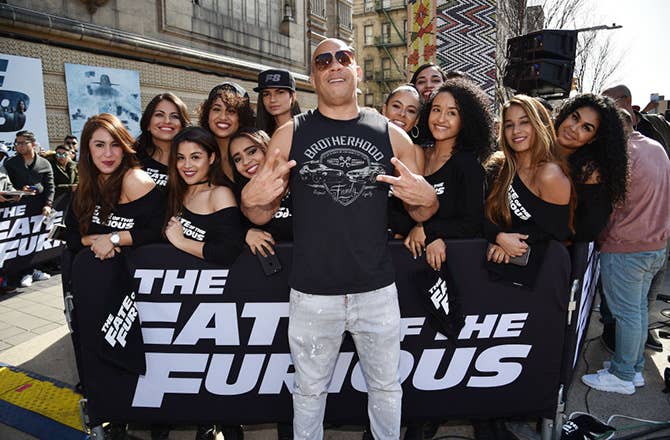 Fate of the Furious became a billion dollar movie at the end of April, and the money hasn't stopped coming in yet. The latest installment in the Fast and Furious series has surpassed $1 billion at the international box office alone, and it is in elite company as a worldwide hit.
After modest gains of just over $3 million this past weekend, Fate of the Furious finally got over the billion dollar hump internationally. When combined with the $222.5 million the film grossed in North America, Furious 8 has earned $1.223 billion dollars, good for the 11th best total of all-time.
The eighth movie in the Fast and Furious series joins five other movies to have earned at least a billion dollars at the international box office: Avatar ($2 billion), Titanic ($1.5 billion), Star Wars: The Force Awakens ($1.13 billion), Jurassic World ($1.02 billion), and the previous movie in the Furious series, Furious 7 ($1.17 billion).
Although Fate of the Furious wasn't a killer at the domestic box office, it was a record-setter in certain countries overseas. In China, where the movie earned $387.4 million dollars, Fate of the Furious is now the highest grossing foreign film in the history of the nation. It was clear from the jump that the movie was going to crush the international market, after the film's opening weekend set the global box office record.
The only question left for the series to answer is what's next. Production of further sequels should be a little easier now that The Rock and Vin Deisel have settled their beef, and as long as the former doesn't actually go through with his potential run for President, this franchise will be churning out sequels until the cows come home.