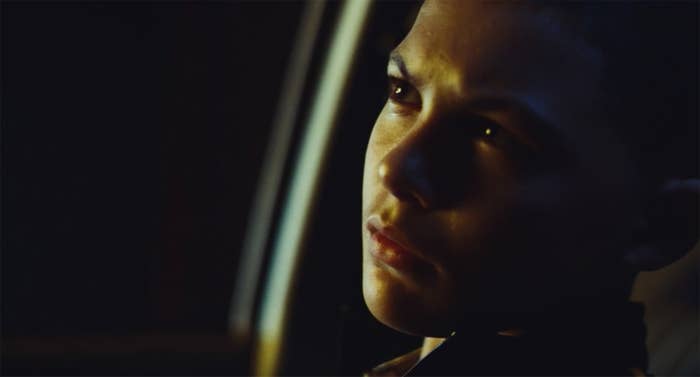 The Euphoria cast is on top of the world right now. Fans have been awaiting the return of the Sam Levinson-created series about troubled high school teenagers since 2019. The show has been well-received both by critics and fans, and week by week it continues to be a trending topic on social media. The show has also ushered in a new crop of talent including Javon "Wanna" Walton (who plays Ashtray), who alongside more seasoned actors like Zendaya and Colman Domingo, is giving viewers a heightened, more artistic, and visually appealing version of the usual, predictable teen drama. The detailed backstories that the show provides for its supporting characters at the start of each episode are some of the best parts of the show. The hit HBO series returned with its Season 2 earlier this month and the first episode jumped right in into telling drug dealer Fezco (Angus Cloud) and his little brother Ashtray's origin story. 
Viewers didn't know much about the duo in Season 1, but now that we know what they have been through, both the characters and the actors that portray them have become fan-favorites. Walton is relatively new to the acting game but he's got this role down pat. The 15-year-old actor's portrayal of the young tattooed drug dealer is one of the most stoic, calculated, calm, wise, and street smart teenagers on Euphoria. The actor might be considered a child star but there's a certain level of seriousness about him that can be felt even while speaking to him over the phone. Aside from his budding acting career, he is also a highly trained boxer since he was 4 and a gymnast, and the level of focus and discipline that athleticism requires has translated into his new career. Complex spoke to Walton following the Season 2 premiere and he opened about how he felt about Ashtray's backstory, the fierce love between Feztray, working with Sylvester Stallone, and what it was like to have his real-life little brother portray the younger version of him on Euphoria. 
The first episode started by introducing us to Fez's drug-dealing grandmother, played by The Sopranos alum Kathrine Narducci. Even though she trained her grandson to live a life of crime at an early age, she took him away from his abusive father and committed to lovingly raising him and taking care of him. ​​Ashtray was not her grandchild by blood, but she treated him like he was. Ashtray joined the family after one of the grandmother's customers left her baby as collateral but never came back to get him. The child got his name after he tried eating discarded cigarette butts, and the grandma jokingly compared him to an ashtray—and the nickname stuck. When their grandmother fell ill, Fez assumed the role of being Ashtray's big brother and primary caretaker, and the pair became inseparable and eventually turned into business partners. After everything Fezco did for him as a baby, Ashtray is now committed to protecting his big brother by any means necessary. 
In the opening scene, Narducci's character shoots her own son at a strip club (which was reminiscent of the Bada Bing! strip club in The Sopranos, in which she played Artie Bucco's wife, Charmaine Bucco) after it's assumed that he beat up Fez. Walton said that while he didn't get to watch Narducci work on set, she was the perfect fit for the role. "I actually never got to meet the grandma, but she did an amazing job," Walton told Complex. "It was definitely perfectly cast. She was a badass in it." The one person he works with a lot is Cloud. "I got to spend a lot of time with Fez. Me and Angus got to become closer and build that chemistry," Walton said. "Season 2 is a lot more of Ashtray and Fez. Ashtray has grown up in a violent world and we see that and we see what that has done to him with this season." He added: "Be prepared for some crazy stuff and intense moments, though." Whether it's out of love, respect, or loyalty, Ashtray is always looking out for Fez and protecting him and their business. "Man, their relationship is super close. You can't break them apart, Fez and Ashtray's chemistry. They have to be together at all times," the actor said. "They're partners at the end of the day. And you see that even when Fez says that they're partners in Episode 1, you really see that they're together and they can't live without each other. They would die for each other. They would, for sure, kill for each other." And they have. "I think they're all that they got. Ashtray appreciates him on a different level and you really see that in this season."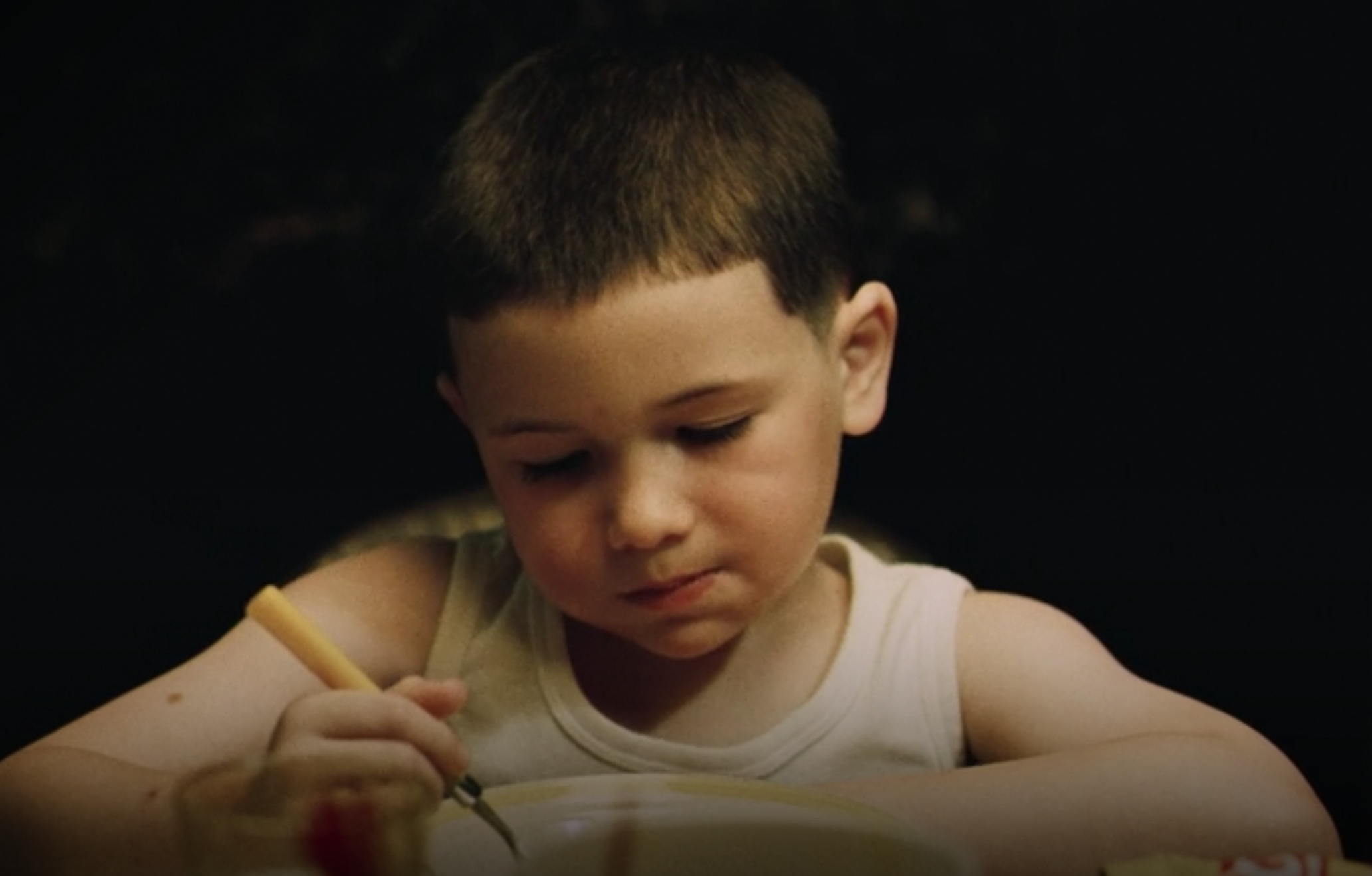 According to HBO, the Season 2 premiere brought in 2.4 million viewers across all its platforms on Jan. 9, making Euphoria its strongest digital premiere of any HBO episode on HBO Max since the streaming service launched in May 2020. Much of the show's success comes from people being drawn to its characters' stories, and even if certain aspects of the show are unfamiliar to some viewers, there's something in each teenager that resonates with them. Supporting characters like Fez and Ashtray are the ones fans talk about and love the most, even if they're not central to the story. "It's been incredible and I feel so honored and humbled to have this opportunity. I'm really glad fans have connected with Ashtray and Sam allowed his story to be told well through Ashtray," Walton said. "It's been really incredible to connect with so many different people all over the world through social media and the fan base has just been amazing so far."
The characters like Maddy Perez, Cassie Howard, and Jules Vaughn have also taken a life of their own and inspired their own fandoms. The show, like any show worth its salt in 2022, has also become a source of memes and GIFs that circulate on social media way after the show airs on Sunday nights. Mental illness struggles, sexual exploration, body image issues, seeking validation, and more, are themes that young people are bound to respond to. "I feel like a lot of people can relate to Euphoria because of that. There are so many different characters and so many different stories that people can relate to," the actor shared. "And when it comes to drugs, alcohol, relationships, people can relate to Euphoria with that and can use it as almost a coping mechanism." While some find Euphoria to be too over the top or perhaps a bit too graphic or too drug and sex-focused for a show about teenagers, Walton believes others might find comfort in watching this story unfold. "I feel like you can make people feel good. It can be a stress reliever for some people to watch it and it can be almost therapeutic," he said. "There are people that deal with drug problems and have problems, depression and there are so many different mental illnesses that people can find something to relate to. There's a story within any character on Euphoria that you can relate to."
Walton has been riding on the show's success and landing other gigs outside of it, which is a smart move for actors working on any massively popular project. "Euphoria has led me to other big opportunities, which I've been super thankful for. I have some other projects coming up soon and I'm super excited about that. I'm on Umbrella Academy for their new season, Season 3. I got that," he said. "And then I wrapped up a movie not too long ago with Sylvester Stallone and that's called Samaritan, so I'm super excited about those." Samaritan is about a young boy named Sam Cleary (Walton) who learns that a superhero named Stanley Kominski (Stallone) may still be alive after he went missing after a battle 20 years ago. As a young boxer, working with Stallone (who starred in the Rocky movies, which is still the biggest boxing movie franchise and one of the top-grossing movies in movie history) must have been a treat. So what was it like to work with the legendary actor? "On set with Sly, it was pretty fun. We'd argue about boxing a lot. He's really into dogs and I love dogs too, they're my favorite. So we would go on and on about what dog breed is the best. Rottweilers, German Shepherds, stuff like that. But, boxing is my first love," he said. "I grew up watching the Rocky movies. They're a classic, something you can't beat." Which one is his favorite? "Man, I think I just like the first one. Because it's the way everything just sets off and you get to see everything for the first time and I think it's the most special." 
The people Walton admires both in boxing and in acting all seem to have a common thread of being champions, in and out of the ring and on and off-screen. "I love Mike Tyson, the dog in him, the way he fights, his style, everything about it. He's what a true boxer really is. You really see that in the ring every time he looks like he is about to kill the guy across from him," he says. "You see it in his eyes. He's an amazing fighter. I love Mike Tyson. And I love Julio César Chávez. I mean, he was 80-0 before he lost. He was amazing." When it comes to acting, he chose one of the best. "I look up to Robert De Niro. He's a phenomenal actor and you can see even when he is not talking, his facial expression and everything about him is so natural. And he does an amazing job every time he's on camera." His performance as Ashtray is similar to that. He only has a handful of lines, but whenever he has a scene you pay attention and watch him closely, and when he does say something, you listen. A casting director named Jennifer Venditti saw him on Steve Harvey's show Steve in 2017 and reached out to his dad, and asked if Walton would consider auditioning for the HBO show. Aside from an Under Armour commercial alongside Dwayne "The Rock" Johnson, Euphoria was his first TV gig but he took acting just as seriously as he does training for the upcoming 2024 Paris Olympics. Still, he says getting into character to play Ashtray was easy. "I tried acting lessons before because you got to sharpen what you work on. You've got to keep working and building on what you already know," he said. "But for Euphoria, that all has just been supernatural. For a lot of other things I've had acting lessons and stuff like that, but Euphoria, for some reason, just came supernatural to me and I've just been able to really do what I want with that character."

That level of dedication is not expected from a 15-year-old. Most of us weren't starring in one of HBO's biggest shows, making movies, winning boxing championships and gymnastics medals, while also preparing for the Olympics at that age. For most teens, getting to school on time and doing their homework is an accomplishment. But Walton aims for excellence in any path he takes, and as a child star, being part of the cast of a hit show wasn't enough. Since Season 1 premiered in June 2019, he has also acted in 2020's Utopia, voiced Pugsley Addams in 2021's The Addams Family 2, and the aforementioned Samaritan is due out this August. He casually mentioned that he just competed in and won on a regional level at The Silver Gloves, an annual competition for amateur boxing, on Jan. 9, and is heading to nationals in Kansas City soon to represent Georgia. "I think what I can transfer into both of those worlds is my work ethic. That's the thing that sets me and keeps me motivated. Because [of] my work ethic, I strive to just keep being better and better myself in absolutely everything I do in all aspects of my life," he said. "My goal is to just be able to improve every day at what I do. And I think that those are both things that I can say I do with both is… I make sure that it's at a high level."