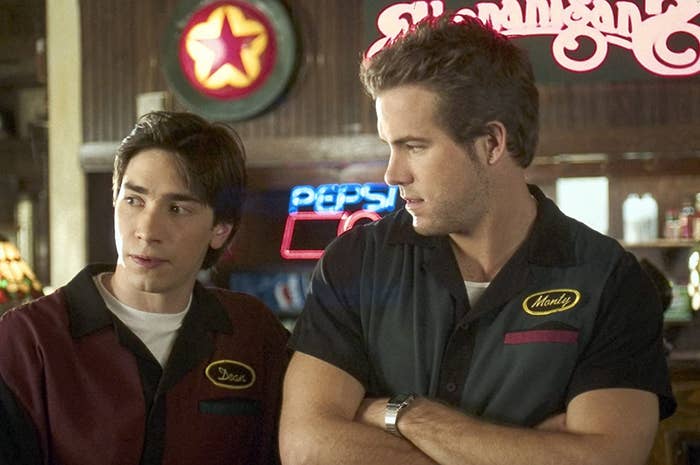 The Netflix library can seem never-ending. In addition to blockbusters like Black Panther and Avengers: Infinity War, there are lots of movies that are just, well, movies. But who knows? Some of those could one day become cult movies—films that didn't get their due upon first release, but later grow to become beloved among true cinephiles. Cult films can range from comedy to horror to drama; quality-wise, they can sometimes intersect with low-budget B movies, but not always. Take The Witches for example; it's both a cult classic and critically acclaimed. No matter your taste, there's a cult movie out there for everyone. 
These are the best cult movies on Netflix right now.
Waiting… (2005)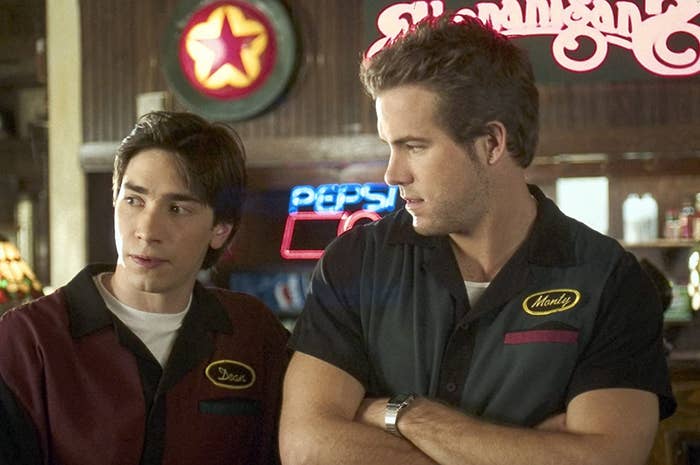 Director: Rob McKittrick

Cast: Ryan Reynolds, Anna Faris, Justin Long, David Koechner

Genre: ComedyCover Page

Rating: R

Runtime: 1h 33m

Rotten Tomatoes: 30% (Critics) 75% (Audience)
The little indie comedy that could, Waiting… came out of nowhere to be quite the success in 2005. Based on writer/director Rob McKittrick's own experiences working as a waiter, Waiting… centers on young employees at a restaurant as they do their best to overcome boredom, their terrible jobs, and impending adulthood. The comedy is especially crass in the way that only Bush-era comedies were, but it has a lot of comic charm alongside a great cast led by Ryan Reynolds who had yet to become the A-list star he is today. Like Office Space before it, Waiting… takes a hard cynical view at the lives of workers to great results: much of Waiting…'s cult following comes from those who were similarly working low-wage jobs at restaurants at the time, just like the characters in the film. Relatable, hilarious, and ubiquitous on cable, Waiting…'s cult comedy charm is undeniable. 
Accepted (2006)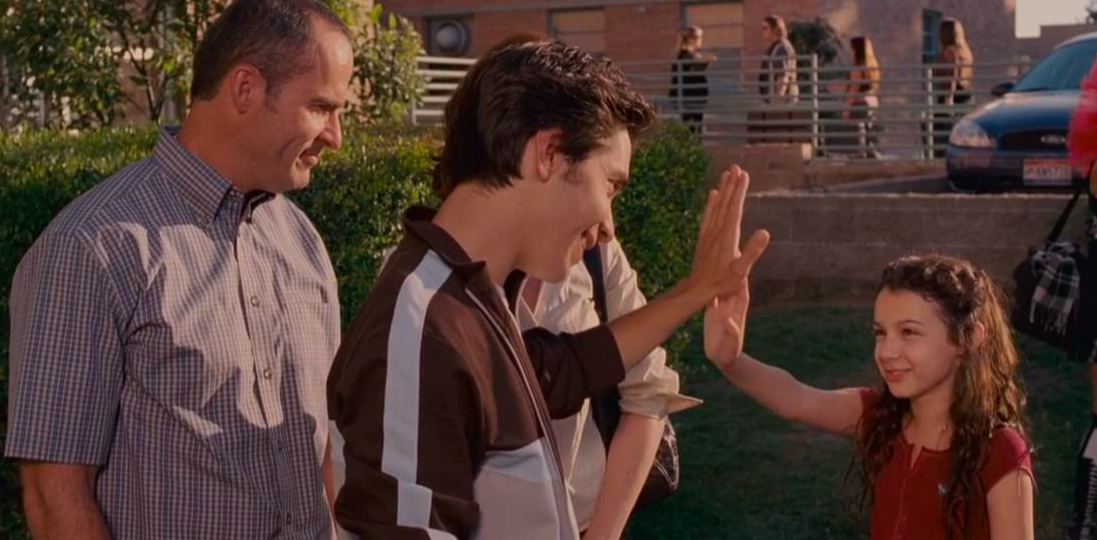 Director: Steve Pink

Cast: Justin Long, Jonah Hill, Blake Lively, Maria Thayer

Genre: Comedy

Rating: PG-13

Runtime: 1h 33m

Rotten Tomatoes: 38% (Critics) 72% (Audience)
There are plenty of movies about going to college: one of them is one of the most famous comedies of all time, Animal House. But where are the comedies about the people who couldn't even get in? That's where Accepted comes in. The 2006 cult comedy centers on slacker Bartleby (Justin Long) who, after getting rejected from every college he applied to, decides to create a fake college (South Harmon Institute of Technology, peep the acronym) alongside other high school graduates who have been rejected from college. The plot of Accepted is patently ridiculous, but the movie works because of its zany atmosphere, as well as a charming cast including Justin Long and Jonah Hill, who memorably wears a hot dog costume and says "ask me about my wiener" (the man has since been nominated twice for Academy Awards). Tonally, the film feels a lot like a classic '80s comedy, all over the top comedic situations, gross-out humor, and the occasional sex joke, and for that, it stood out in the early 2000s. A throwback comedy that has a surprisingly satiric edge with regards to college as an institution, Accepted is a riot.
Stargate (1994)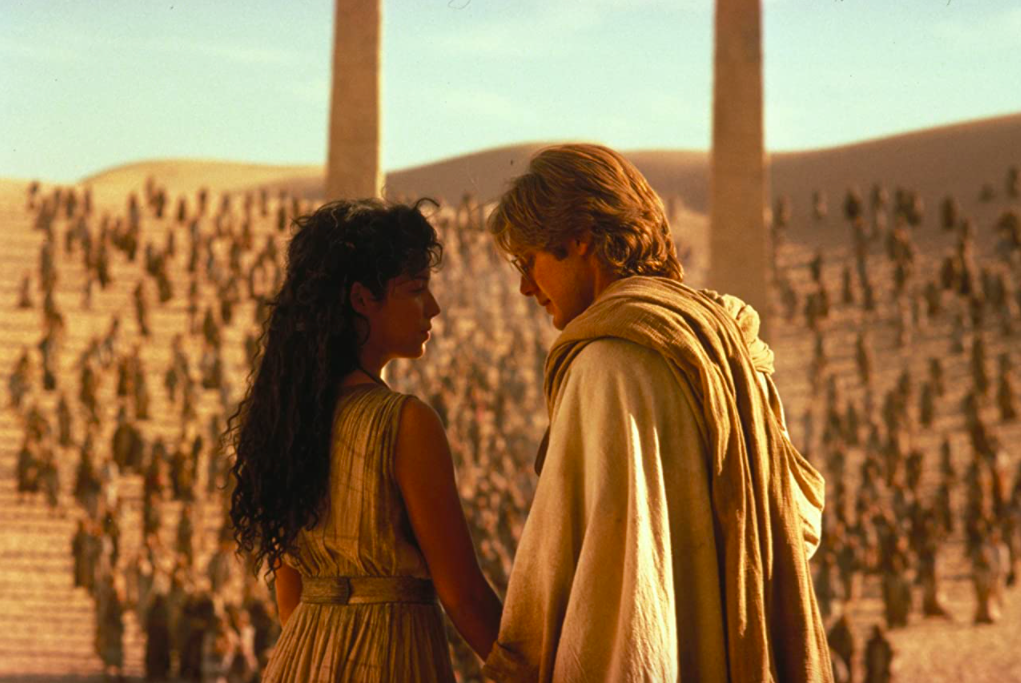 Director: Roland Emmerich

Cast: Kurt Russell, James Spader, Jaye Davidson, Viveca Lindfors

Genre: Sci-Fi, Action

Rating: PG-13

Runtime: 2h

Rotten Tomatoes: 53% (Critics) 73% (Audience)
While now best known to science fiction fans for the long-running series Stargate: SG-1 and Stargate: Atlantis that ran during the 2000s, the Stargate franchise began in earnest with 1994's cult sci-fi film Stargate. The Roland Emmerich (Independence Day, The Day After Tomorrow) directed blockbuster follows the discovery of a "Stargate", an ancient device that creates a wormhole allowing intergalactic travel, which leads to the discovery of a planet populated with humans that look like Ancient Egyptians who worship the god Ra. While it never reaches the heights of the Steven Spielberg-esque sci-fi adventure movies it's clearly aping, Stargate boasts a great cast including Kurt Russell and James Spader and a well-realized original concept that seems all too rare nowadays with the current glut of reboots and sequels. The effects are impressive for the time as well, and has an old school sense of adventurous fun that's infectious. A must-watch for any fans of science fiction, Stargate is a cult classic for a reason.
Hook (1991)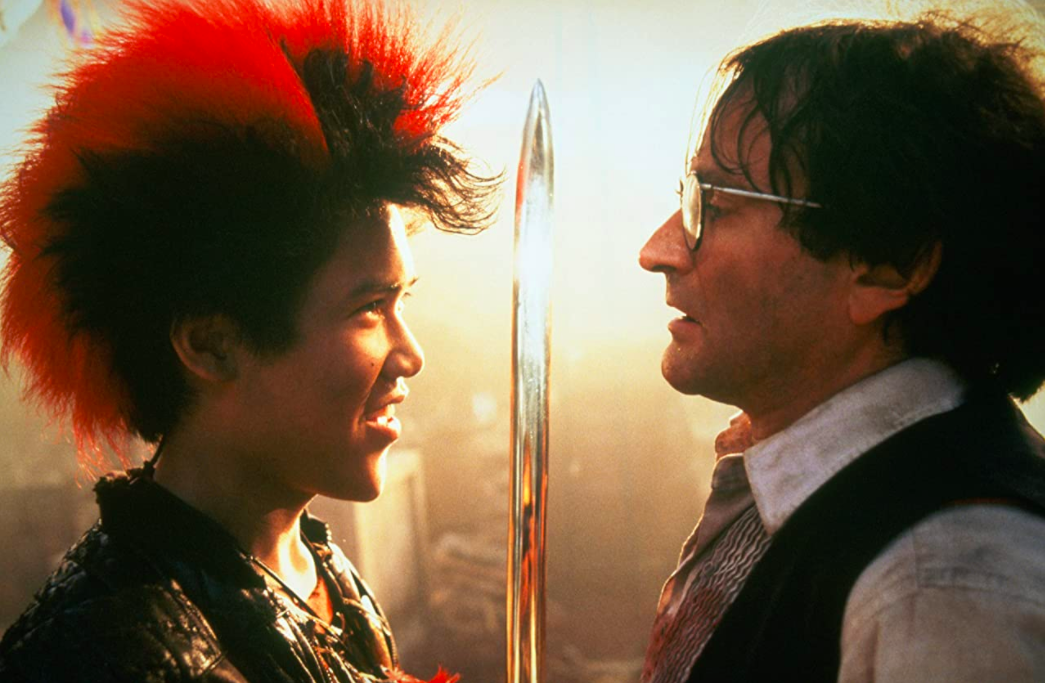 Director: Steven Spielberg

Cast: Robin Williams, Dustin Hoffman, Julia Roberts, Bob Hoskins

Genre: Fantasy

Rating: PG

Runtime: 2h 24m

Rotten Tomatoes: 29% (Critics) 76% (Audience)
Steven Spielberg has had a long history of great films: Jaws, Raiders of the Lost Ark, Saving Private Ryan, and many others. 1991's Hook isn't one of those great films but it sure is a lot of fun. A sequel to J.M. Barrie's Peter and Wendy, the action-adventure comedy follows an adult Peter Pan, now known as Peter Banning (Robin Williams), as he returns to Neverland to rescue his children after they're kidnapped by Captain Hook (Dustin Hoffman). Although a moderate success at the box office, reviews were decidedly mixed at the time thanks to its strange tone and overly sentimental story. Spielberg himself even came to view the movie as a disappointment, which is in direct contrast to audiences that lauded the movie at the time, leading it to develop a cult following amongst fans, especially those who view it as a childhood favorite. It's not hard to see why: Robin Williams is as charming as ever, the casting is great (including Julia Roberts as Tinker Bell), and the sets are elaborate and look appropriately fantastical. Spielberg may think Hook is a failure, but it will always have a devoted audience.
The Land Before Time (1988)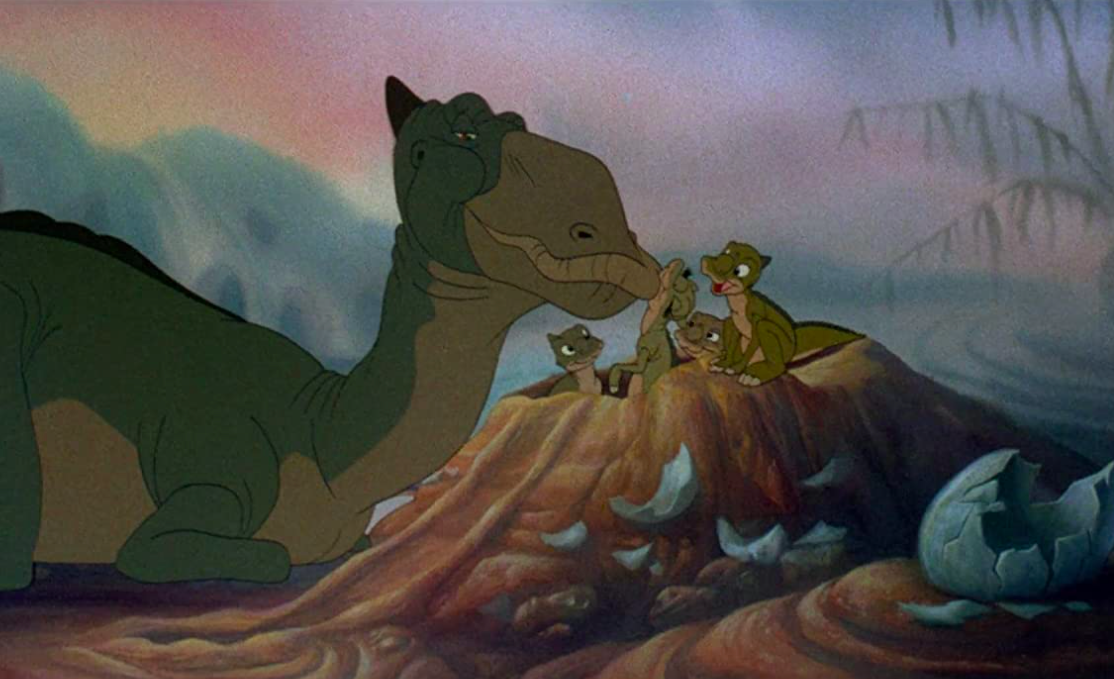 Director: Don Bluth

Cast: Gabriel Damon, Candace Huston, Judith Barsi, Will Ryan

Genre: Adventure

Rating: G

Runtime: 1h 6m

Rotten Tomatoes: 70% (Critics) 79% (Audience)
Don Bluth's second animation team-up with producer Steven Spielberg was a moderate success compared to An American Tail, their first feature together, but has become incredibly popular in the decades sincere. The Land Before Time is just as emotional as An American Tail, following the journey of a young Apatosaurus named Littlefoot as he journeys with his friends to the "Great Valley" following the traumatic death of his mother. The Land Before Time is a cult classic to '90s kids, coming out at the tail end of the '80s and spawning eleven(!) sequels throughout the next decade. The original can't be topped, however, thanks to the freshness of the premise, as well as the iconic theme song "If We Hold On Together," sung by Diana Ross. The Land Before Time will always remain iconic to certain millennials and remains one of the most popular cult children's films to this day.
Zombieland (2009)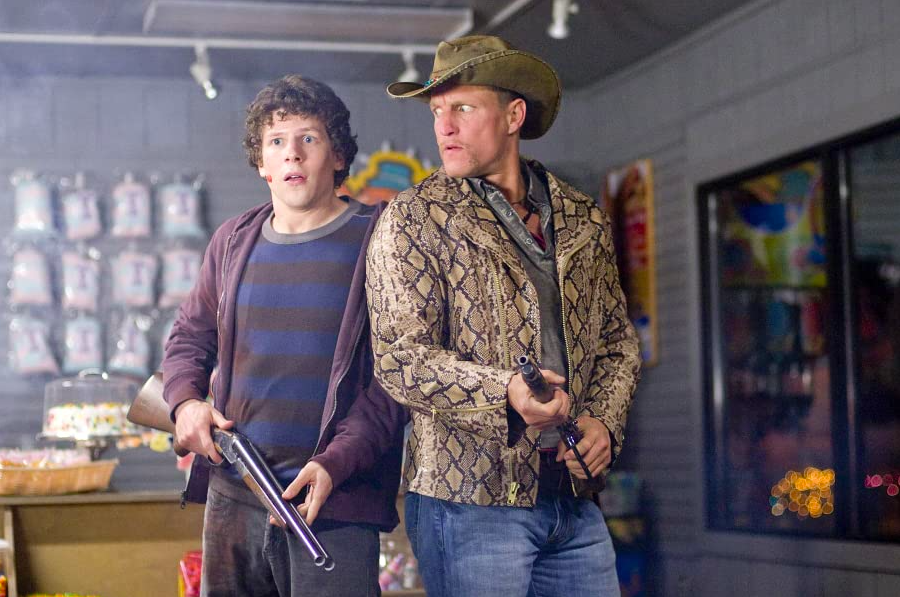 Director: Ruben Fleischer

Cast: Jesse Eisenberg, Emma Stone, Woody Harrelson, Abigail Breslin

Genre: Horror, Comedy

Rating: R

Runtime: 1h 27m

Rotten Tomatoes: 89% (Critics) 86% (Audience)
People forget that zombie films were floundering a bit pre-The Walking Dead. There was no guarantee that Zombieland was going to be a success, even with a charming cast. Thankfully it was, and thanks to its comedic self-referential nature it's since gained a large contingent of fans. In Zombieland, the zombie apocalypse has already happened: we find our motley crew of protagonists (named after the towns they're from) Columbus (Jesse Eisenberg), Wichita (Emma Stone), Tallahassee (Woody Harrelson), and Little Rock (Abigail Breslin) banding together to find the things they've lost since the outbreak (family, childhood joy, the last Twinkie in America) as they travel across a zombie-ridden America. Throughout the film there are references to the rules one must follow when fighting zombies, most famously being "never forget to double tap", i.e. always be sure to shoot a zombie twice to make sure it's dead. The chemistry of the cast and the humor helped this become the highest grossing zombie movie in the US since 2004's Dawn of the Dead and helped usher in a new zombie-obsessed era in pop culture. Zombieland's cult status continues to this day with a sequel a decade later (Zombieland: Double Tap) and a legion of devoted, zombie-crazed fans.
Unfriended (2014)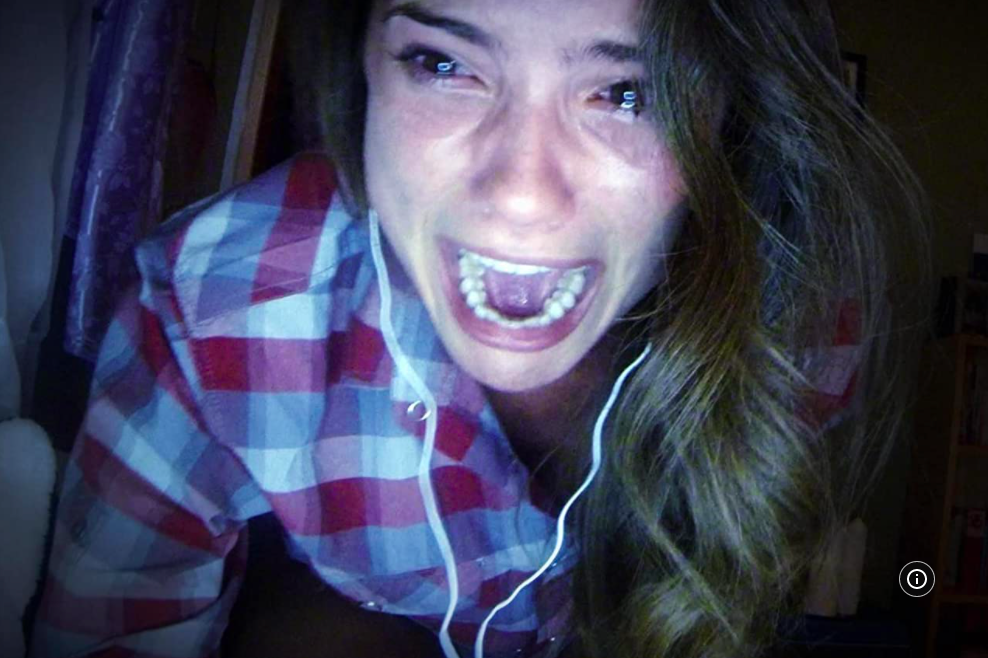 Director: Leo Gabriadze

Cast: Shelley Hennig, Moses Storm, Renee Olstead, Will Peltz

Genre: Horror

Rating: R

Runtime: 1h 23m

Rotten Tomatoes: 62% (Critics) 36% (Audience)
The genre of the "screen film" effectively stepped into the mainstream with 2014's Unfriended. A new genre of film that sees the events of a film play out on a computer screen in real time, the gimmick was seen by some at the time as ineffective, but later films such as 2018's Searching and 2020's Host have proven the genre as a fruitful cinematic technique. Unfriended follows several high school students in a Skype conversation as they begin to suspect that they're being haunted by a student that was bullied and committed suicide. The film utilizes specific scare tactics that can only be done with the genre, scaring the viewer in a way that's all too familiar to anyone who spends too much time on social media. The heavy use of screen technology also makes the film intensely relatable to much of a younger audience, highlighting the way that it can be used to bully other people and create rumors based on misinformation. Unfriended is a horror cult classic that helped usher in a whole new, exciting film genre.
Tenacious D in The Pick of Destiny (2006)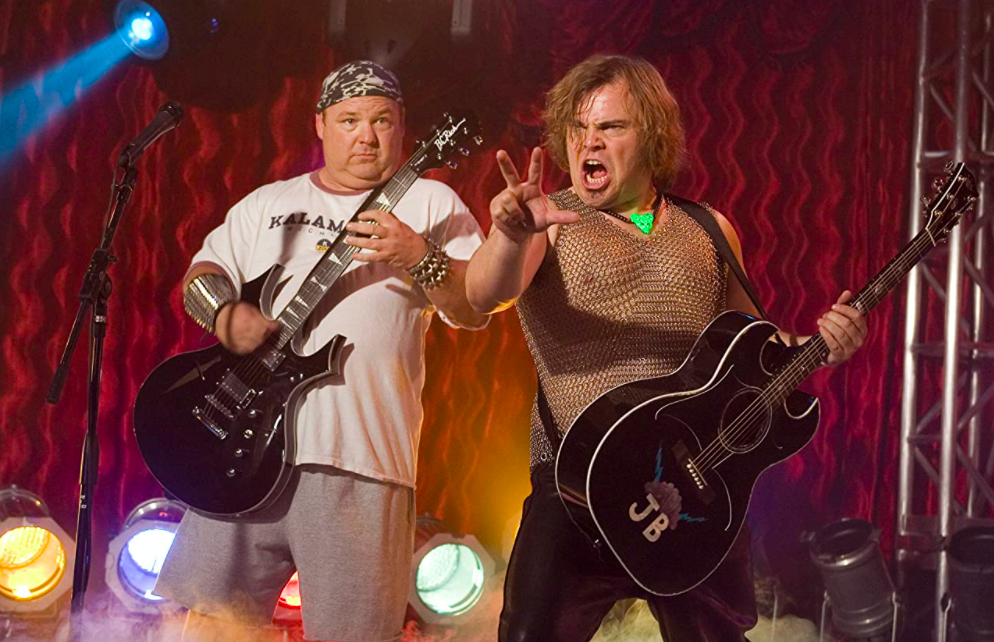 Director: Liam Lynch

Cast: Jack Black, Kyle Gass, Tim Robbins, Ben Stiller

Genre: Comedy

Rating: R

Runtime: 1h 37m

Rotten Tomatoes: 52% (Critics) 67% (Audience)
Tenacious D is the comedy rock duo of Jack Black and Kyle Gass, who formed the unit in 1994. They enjoyed moderate success with an HBO show in the late '90s and became internationally successful opening for acts such as Pearl Jam and Beck. 2006 saw the release of Tenacious D in the Pick of Destiny, a movie based on the band that Black and Gass had dreamed about making since the inception of the band. The musical comedy follows the fictitious history of Tenacious D as band members JB (Black) and KG (Gass) sets out to become the greatest rock band in the world by stealing a guitar pick that once belonged to Satan and allows its owner to become a rock legend. A box office bomb at the time, Tenacious D in The Pick of Destiny has since developed a cult following thanks to the success of the band and the charming humor of the film. Jack Black is always a joy to watch and he's especially fun here, leaning more into his persona as a "rock god" even more here than in School of Rock. A must for any fans of rock music and/or Jack Black, Tenacious D in The Pick of Destiny is an underseen delight.
The Perfection (2018)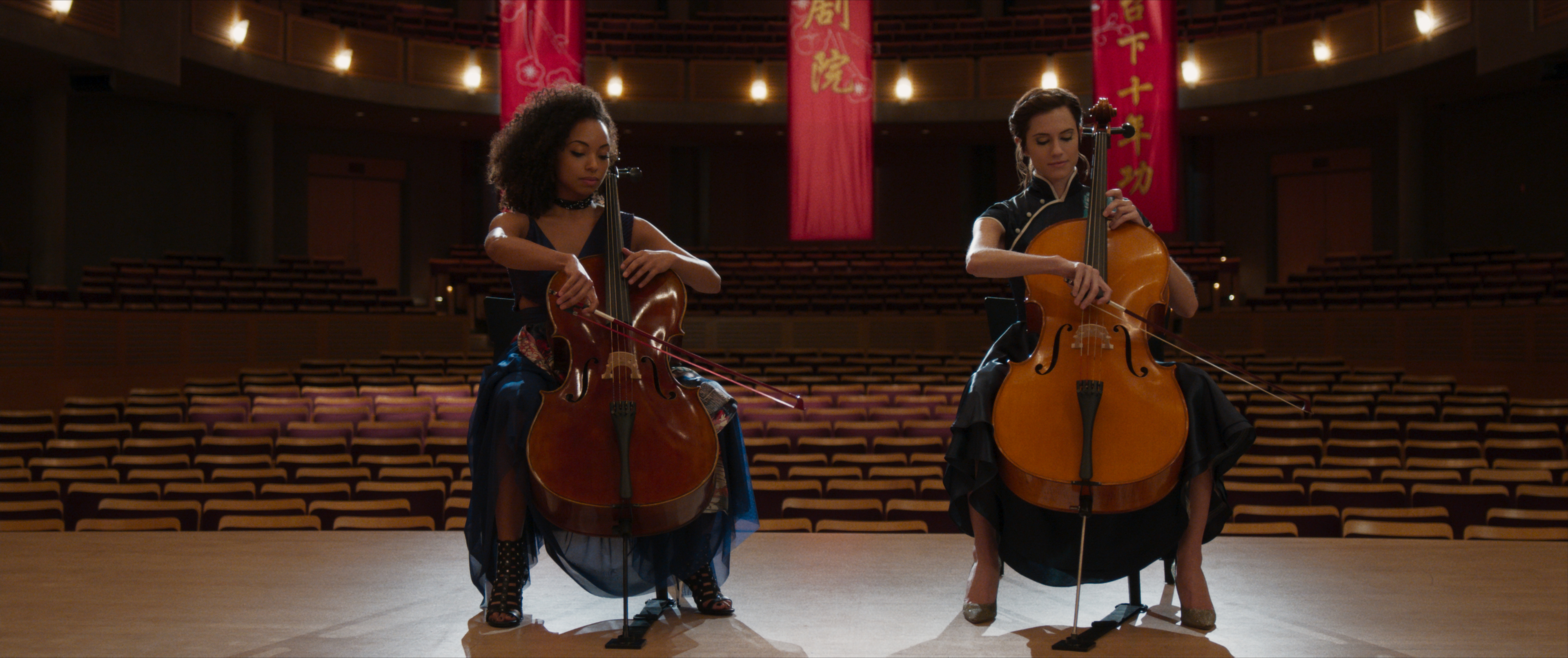 Director: Richard Shepard

Cast: Allison Williams, Logan Browning

Genre: Horror, Thriller

Rating: TV-MA

Runtime: 1h 30m

Rotten Tomatoes: 72% (Critics) 57% (Audience)
Scott Pilgrim Vs. The World (2010)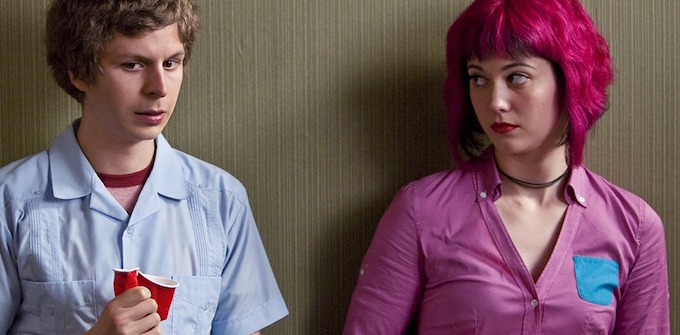 Director: Edgar Wright

Cast: Michael Cera, Mary Elizabeth Winstead, Kieran Culkin

Genre: Romance, Action

Rating: PG-13

Runtime: 1h 52m

Rotten Tomatoes: 82% (Critics) 84% (Audience)