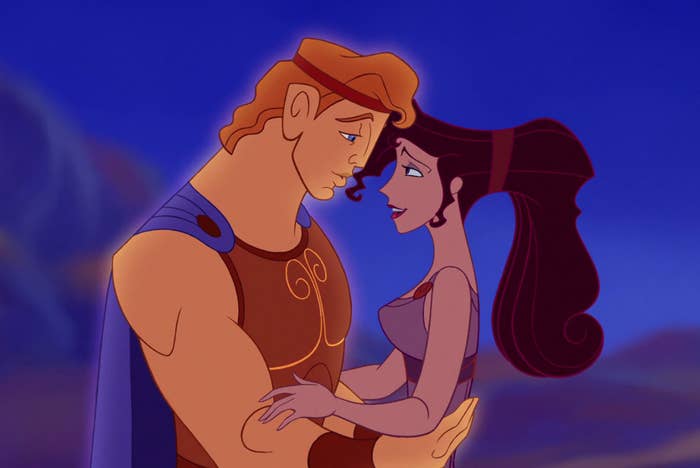 Joe and Anthony Russo want to turn their live-action adaptation of the 1997 animated movie Hercules into a "modern musical," and believe TikTok will help them turn that vision into a reality. 
"There are questions about how you translate it as a musical," Joe Russo told Variety. "Audiences today have been trained by TikTok, right? What is their expectation of what that musical looks like and feels like? That can be a lot of fun and help us push the boundaries a little bit on how you execute a modern musical."
It was reported in June that Guy Ritchie had been tapped to direct Hercules following the box office success of Aladdin, which earned just over $1 billion worldwide. "Guy is perfect for it because he has penchant for experimentation," Russo said. Ritchie is said to be working on the screenplay with David Callaham, who previously co-wrote Shang-Chi and the Legend of the Ten Rings.
Joe teased that their adaptation will be "a little bit more experimental in tone, a little bit more experimental in execution," adding that Disney has been supportive of their unique approach. "I think they're excited to see what we can all bring to it in a way that isn't just a reinterpretation of the animated film," Russo said. 
"We have an amazing relationship with them that we've built over a decade," Joe said of where they stand with Disney. "I think we have a point of view on how they can stretch the limits of their IP moving forward, rather than playing IP management."
Joe also made it clear that they will not be working with Marvel anytime soon, saying, "We won't be ready to do anything with Marvel until the end of the decade." The two helmed Avengers: Infinity War and Avengers: Endgame before moving on. 
Netflix greenlit a sequel to The Gray Man, just days after the original premiered on the streamer. The Russo Brothers indicated, similar to their vision for Hercules, they want to get experimental as the duo take a page out of the MCU playbook and "explore a different element of The Gray Man universe."