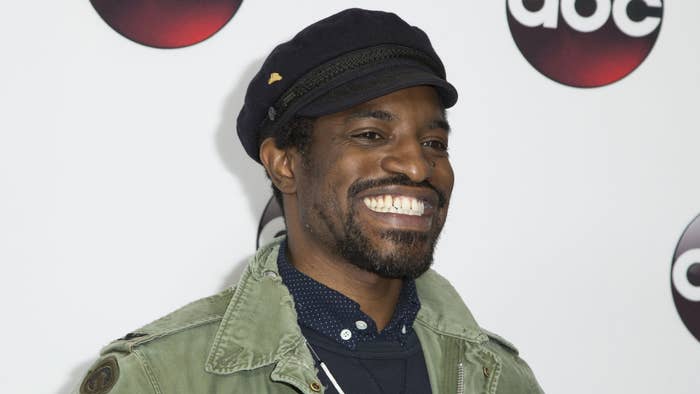 André 3000 has joined the cast of Oscar-nominated director Noah Baumbach's screen adaptation of White Noise, Pitchfork has confirmed.
That film, which is currently in production before a future release on Netflix, will star Adam Driver and Greta Gerwig, according to a January report from The Hollywood Reporter. Other actors in the cast include Don Cheadle and Jodie Turner-Smith. 
André 3000's role in the movie is yet to have details attached to it.
So...sorry about that.  
According to Netflix, the adaptation, which will be based on a 1985 novel by Don DeLillo, "dramatizes a contemporary American family's attempt to deal with the mundane conflicts of day-to-day life while grappling with the larger philosophical issues of love, death, and the possibility of happiness in an uncertain world." 
It's budget is believed to be somewhere around $80 million.
The last time André appeared in a film was in 2018's High Life. Since then he also was in the Jason Segel TV series Dispatches From Elsewhere, and has been cast in the future Kelly Reichardt movie Showing Up. 
Other notable credits on his acting resume include roles in: American Crime, Jimi: All Is by My Side, Semi-Pro, and The Shield. 
As for Baumbach, his work on the 2019 Netflix drama Marriage Story led to two Academy Awards nominations for 'Best Picture' and 'Best Original Screenplay.' Adam Driver also got a nomination for 'Best Actor' for the same film. Both of those statements seem relevant since they're, again, working with one another. 
Baumbach signed an exclusive deal with Netflix in January 2021. 
Filming for White Noise is currently happening in Cleveland, Ohio. It's expected to be distributed by Netflix at some point in 2022.