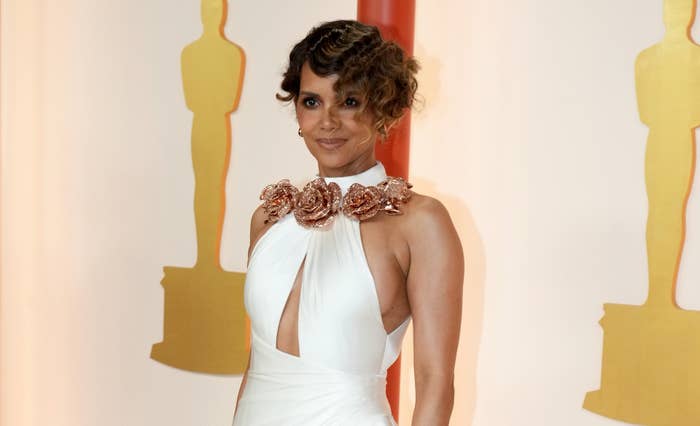 Halle Berry doesn't have time for negativity. 
On Saturday, Berry shared a photo on Instagram and Twitter showing herself drinking wine nude on a balcony. She captioned it, "I do what i wanna do. 💋 happy Saturday."
A troll then reposted the photo via Twitter and expressed their disapproval of the Oscar winner.
"Imagine being in your 50s, still posting nudes for attention in menopause when you should be chilling with the grandkids. Aging with dignity is no longer a thing," the user wrote.
Berry, 56, responded, "Did you guys know the heart of a shrimp is located in its head?"
The Moonfall actress received a handful of positive messages from celebrities, including actress Audra McDonald. "You won the internet today with this clap back. 🙌🏾🙌🏾🙌🏾🙌🏾," she wrote. Hopping on the positivity train, Kelly Rowland added, "YES!!!!"
This isn't the first time Berry has shared a risqué photo in the last few weeks. She recently posted a set of topless photos in which she praised self-love. "Hump day self love 🤍," the star captioned the moment.
Last January, Berry opened up about embracing her body during an interview with AARP magazine. "We're all going to get older," she explained. "Our skin is going to shrivel up and we're going to look different. I see things changing with my face and body, but I've never put all my eggs in that basket. I've always known that beauty is deeper than the physical body you're walking around in."