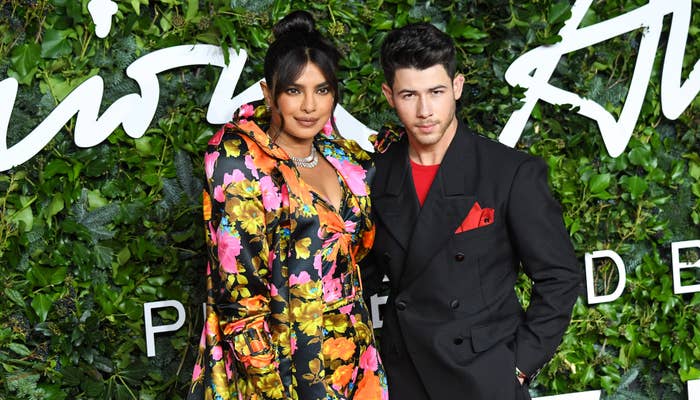 Nick Jonas and Priyanka Chopra have announced the birth of their first child via a surrogate mother.
The couple, who got married in December 2018 with two ceremonies over five days, shared a statement on the birth of their baby on Instagram. 
"We are overjoyed to confirm that we have welcomed a baby via surrogate," reads a post shared by both Jonas and Chopra. "We respectfully ask for privacy during this special time as we focus on our family. Thank you so much ❤️."
TMZ reports that a source familiar with the couple says their baby girl was born on Saturday, Jan. 15. A name has yet to be revealed.
Before the announcement on Friday, the couple welcomed in the New Year with a photo dump of how they finished off 2021.
Nick and the rest of the Jonas brothers recently took part in the "Joe Byron" TikTok trend, and did so during a White House visit with Joe Biden.
"Who's the president, man? Who's the president?" Nick lip-dubbed the clip, to which his brothers replied, "Byron!" The clip ends with a cameo appearance from the POTUS, who is revealed to be the cameraman.