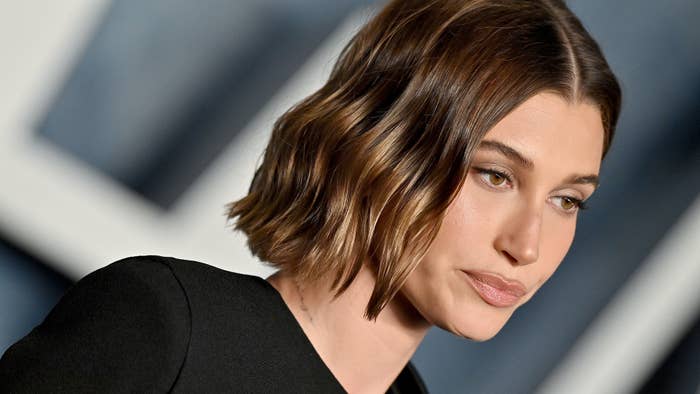 In a series of posts shared on her Instagram Stories, Hailey Bieber opened up about how 2023 has presented "some of the saddest, hardest moments" in her life.
"I like to make jokes about how I feel because sometimes it's easier than admitting I'm having a hard time," she wrote. "But truthfully since 2023 started I have had some of the saddest, hardest moments I've ever had in my adult life and my mind and emotions have been fragile to say the least. And I know so many other people feel the way I feel, so just know you're not alone."
In a second post, Bieber stressed the importance of being there for others. "That being said, let's keep being there for one another," she continued. "Let's be there for loved ones and friends and family and strangers. Let's just be there for people. Let's keep showing up for each other even when it's hard. We're better together."
Bieber's posts come not long after she found herself in the middle of alleged drama between her and Selena Gomez. She and Kylie Jenner were accused of making fun of Gomez on social media when they posted about their eyebrows, which many saw as a thinly-veiled reference to Gomez's post about over-laminating her brows. Both Bieber and Gomez shot down the speculation, but it didn't stop their respective fans from fanning the flames.
Last month, Gomez said that Bieber reached out to her after she received death threats. "This isn't what I stand for," wrote Gomez on social media. "No one should have to experience hate or bullying."
Bieber thanked the singer-songwriter and actor for speaking out.