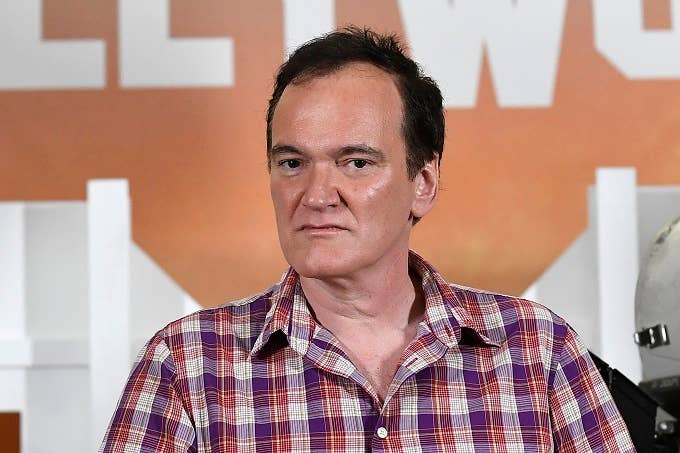 Quentin Tarantino wants Star Trek actor/writer Simon Pegg to keep his name out of his mouth. While discussing whether or not he'll follow through with his buzzy Trek movie, Tarantino lashed out at comments made by Pegg claiming that a QT-led Trek wouldn't be "Pulp Fiction in space."
"Yes, it is!" Tarantino countered in an interviw with Deadline. "If I do it, that's exactly what it'll be. It'll be Pulp Fiction in space. That Pulp Fiction-y aspect, when I read the script, I felt, I have never read a science fiction movie that has this shit in it, ever. There's no science fiction movie that has this in it." 
Tarantino said the new Trek is entirely unique and he gave the script his stamp of approval, notable from a director who's as well-known for writing his own scripts as he is for his directing and casting. "Mark [L. Smith, of The Revenant] wrote a really cool script. I like it a lot. There's some things I need to work on but I really, really liked it," he said. 
Tarantino recently hinted that he's almost done with his career, reiterating a long-stated stance that he wants to end on 10 movies. While there was some talk saying that he wouldn't consider Trek part of the count, Tarantino said he's not opposed to going out with a Star Trek movie. 
"I guess I do have a loophole, [if] the idea was to throw a loophole into it. Which would be [to go], 'Uhhh, I guess Star Trek doesn't count. I can do Star Trek … but naturally I would end on an original,'" he said. "But the idea of doing 10 isn't to come up with a loophole. I actually think, if I was going to do Star Trek, I should commit to it. It's my last movie."