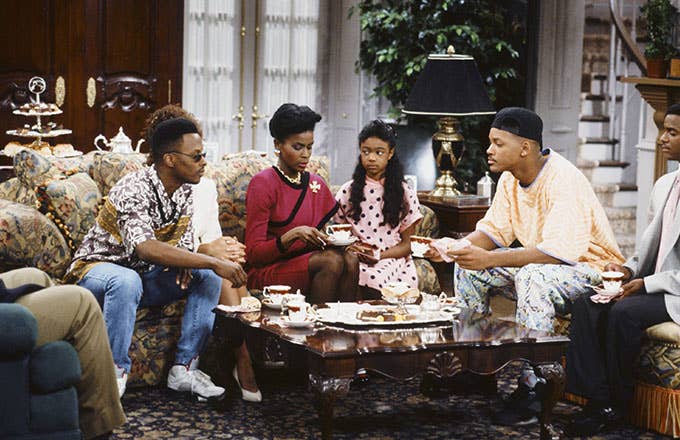 So many '90s classics are getting a modern makeover including Sister, Sister, House Party, Charmed, and possibly Martin. Now it looks like the classic sitcom Fresh Prince of Bel-Air is about to get flipped-turned upside down with a TV reboot that stars a new heir to Will Smith's throne. According to a report by TMZ that heir may not be another prince, but a princess.
NBC Universal, which owns the copyrights to the series, reportedly filed a few new trademark applications for the rights to "Fresh Princess" on TV and other media platforms. The company also filed trademarks for "Fresh Princess" on merchandise that includes clothing, bags, backpacks, and footwear.
Last month, the company filed new trademarks for merchandise under the original name of the show, which sparked rumors that a remake might be underway. The rumors have been fueled by Instagram's biggest dad Will Smith, who never fails to share some nostalgic Fresh Prince content. For example, this carton reimagination of the show by Howard Russell of The Sketch Lab.
There's no word on if Smith would appear in the Fresh Prince reboot, or who the heir apparent could be played by. It'd be pretty awesome if Willow decided to follow in her father's footsteps, but we'll just have to wait and see.