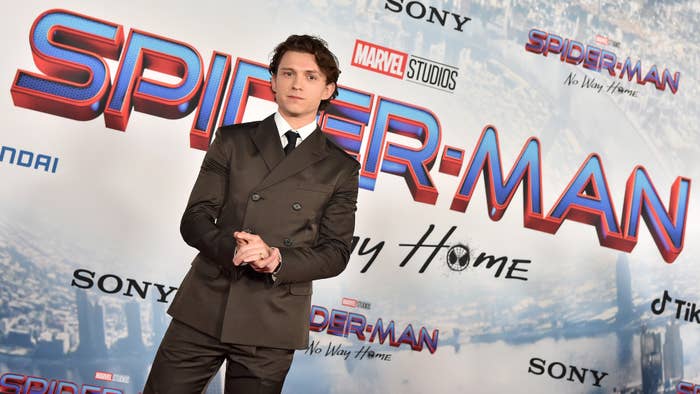 While speaking with Entertainment Weekly, Marvel boss Kevin Feige offered a brief update on the fourth installment of the Tom Holland-led Spider-Manmovies.
"All I will say is that we have the story," Feige said. "We have big ideas for that, and our writers are just putting pen to paper now."
Back in October, Holland said that No Way Home was viewed "as the end of a franchise." He continued, "I think if we were lucky enough to dive into these characters again, you'd be seeing a very different version. It would no longer be the Homecoming trilogy. We would give it some time and try to build something different and tonally change the films. Whether that happens or not, I don't know. But we were definitely treating [Spider-Man: No Way Home] like it was coming to an end, and it felt like it."
In an interview with GQ that was published back in November, the 26-year-old actor wondered if it was time for him "to move on" from the role, adding, "Maybe what's best for Spider-Man is that they do a Miles Morales film… If I'm playing Spider-Man after I'm 30, I've done something wrong."
No Way Home, which has a Rotten Tomatoes audience score of 98 percent, was released to theaters back in December of 2021. The Jon Watts-directed film made over $1.9 billion at the global box office and featured Andrew Garfield and Tobey Maguire reprising their roles as Spider-Man.
Head over to Entertainment Weekly to read the full interview with Feige, who also opened up about the numerous other projects Marvel is currently working on.