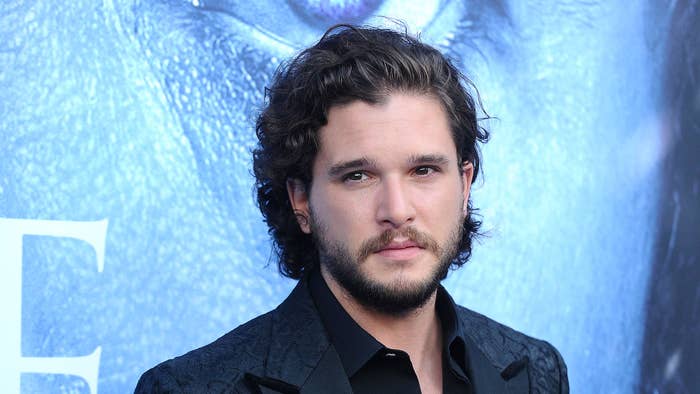 Kit Harington might be reprising his role as Jon Snow aka Aegon Targaryen in a live-action Game of Thrones spin-off series, according to The Hollywood Reporter. The show is reportedly in early development at HBO. Harington received two Emmy nominations for his work on GoT.
Speaking of Game of Thrones, the spin-off series House of the Dragon is set to premiere on HBO later this summer on August 21, 2022. House of the Dragon will star Paddy Considine, Emma D'Arcy, Steve Toussaint, Matt Smith, Olivia Cooke, and others. Additionally, the live-action GoT prequels 10,000 Ships (a.k.a. Nymeria), 9 Voyages (a.k.a. The Sea Snake), and Dunk and Egg are also being developed at HBO.
The eighth and final season of Game of Thrones ended back in 2019 and left many fans not very satisfied with how it closed out. There was even a petition to get the last season remade.
In a recent interview with the Independent, Game of Thrones author George R.R. Martin said he didn't "understand" why so many fans didn't like the ending of the series.
"Okay, you love a show, you love a character. What's the worst…it's either going to be a good show or a bad show or a mediocre show. Some episodes are good, some are bad," he said. "Why are some people getting so crazy about it?"
Martin continued, "If you don't like a show, don't watch it! How has everything become so toxic?"
Game of Thrones premiered in 2011 and also starred Peter Dinklage, Lena Headey, Nikolaj Coster-Waldau, Emilia Clarke, Sophie Turner, and Maisie Williams.
Stay tuned for more information regarding the Jon Snow spin-off.