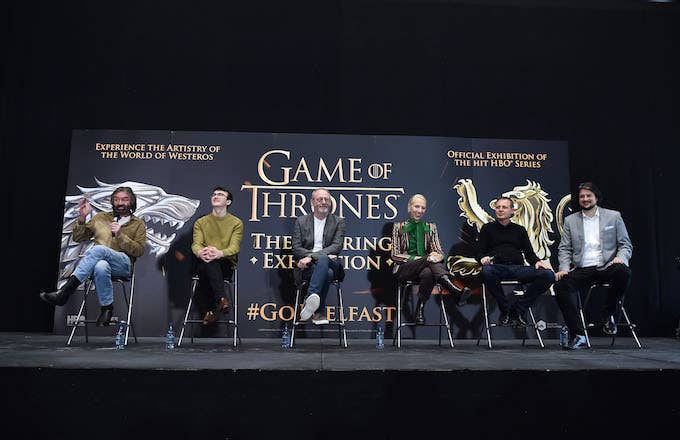 HBO programming chief Casey Bloys has heard the complaints about Season 8 of Game of Thrones, and he's well aware of the petition started by fans demanding that the divisive final season be re-shot. Bloys says he considered the public outcries to be "enthusiasm and passion for the show" at the network's TCA summer press tour event, but admits that a remake "wasn't something that we seriously considered."
"There are very, very few downsides to having a hugely popular show, but one I can think of is when you try to end it, many people have big opinions on how it should end," Bloys said, perVariety. "The petition shows a lot of enthusiasm and passion for the show, but it wasn't something that we seriously considered." 
Despite the Thrones backlash, Bloys insists HBO didn't feel deterred to move forward with their plans for a prequel series starring Naomi Watts. In fact, Bloys said shooting for the show's pilot is already done. "Shooting has wrapped, it looks really good," he said. "The cast was amazing, Jane (Goldman) and SJ (Clarkson) are busy in the edit bay." 
GOT's final season may not have been a hit with some of their fans, but the 2019 Emmys rewarded the show with 32 nominations, the most for any program in a single year, surpassing the previous mark held by NYPD Blue when it nabbed 26 noms in 1994. 
Among those nominated for an Emmy this year, Alfie Allen (Theon Greyjoy), Gwendoline Christie (Brienne of Tarth), and Carice Van Houten (Melisandre) of Game of Thrones submitted themselves for consideration, and received noms for Best Supporting Actor in a Drama Series, Best Supporting Actress, and Best Guest Actress, respectively.
"GoT is unique because it has 27 series regulars—which is unusual," Bloys said. "We have someone who has worked at HBO who is an expert in awards; she will work with showrunners to figure out what the best chance of success. It's a challenge for a series that big if everybody submitted themselves, everybody could cancel [each other out]. There is some strategic thinking… if someone decides to submit on their own, we will help them and their reps."