Lil Nas X Speaks Out After Tony Hawk Announces Release of Blood-Infused Skateboards
Lil Nas X, who drew controversy over his "Satan Shoes," is speaking out after Tony Hawk released a collection of skateboards that were made with his blood.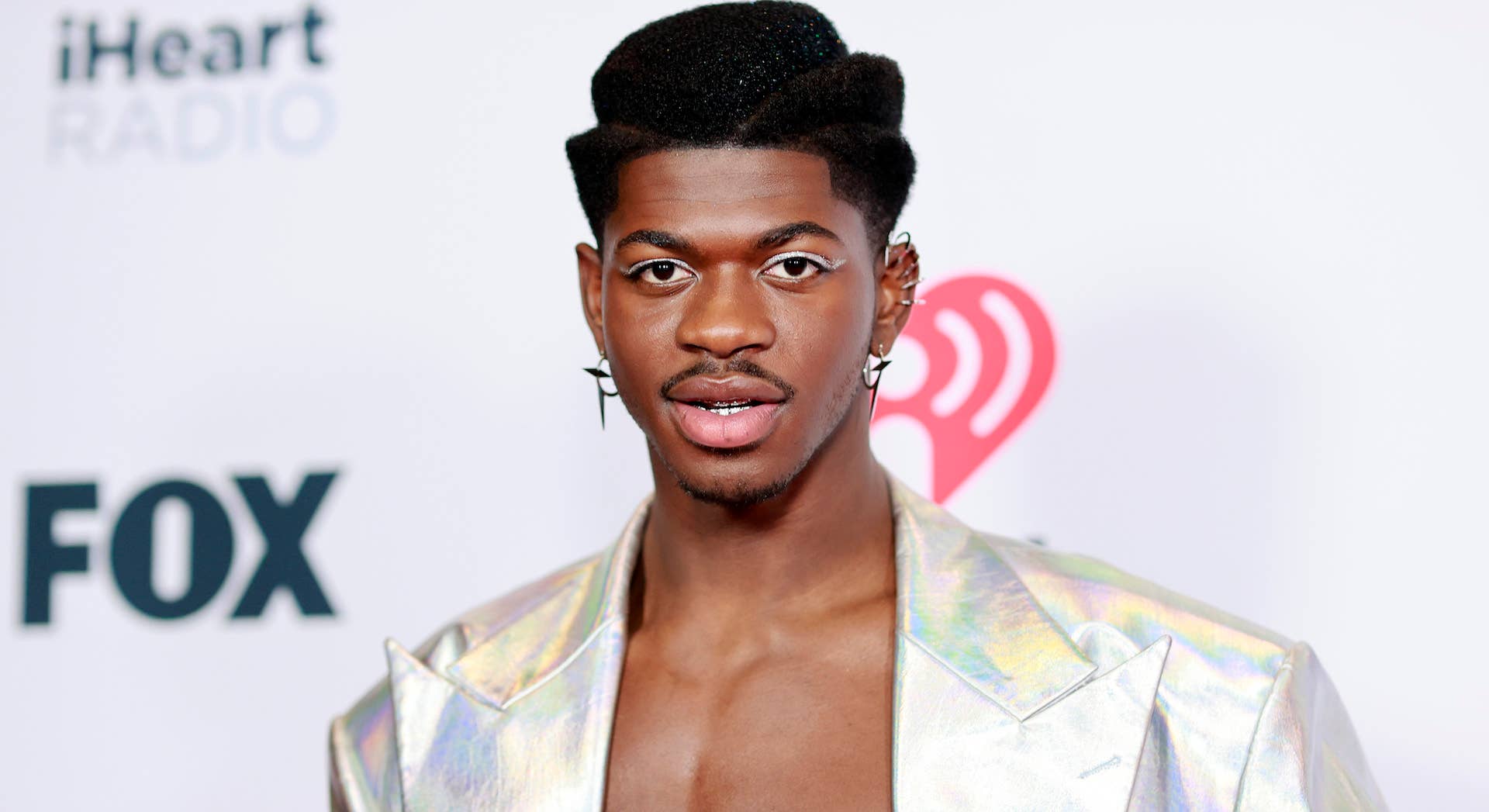 Getty
Photo by Emma McIntyre/Getty Images for iHeartMedia
Lil Nas X is speaking out after Tony Hawk announced the release of limited edition skateboards with his blood mixed into the deck paint.
Back in March, Nas X dropped his own blood-infused merch, the controversial Satan-themed Nike Air Max 97s, which were made with real human blood. The "Satan Shoes" sparked outrage, leading to a lawsuit between Nike and Brooklyn-based product design studio MSCHF.
Five months later, Nas X took to Twitter on Wednesday to question why Hawk's similar offering wasn't met with backlash. 
"Now that Tony Hawk has released skateboards with his blood painted on them, and there was no public outrage, are y'all ready to admit y'all were never actually upset over the blood in the shoes? and maybe u were mad for some other reason?" Nas X wrote.
Nas X's comments arrive just a day after Tony Hawk partnered with Liquid Death Mountain Water for the limited release of 100 skateboard decks, each infused with the skating legend's blood.
According to ESPN, two full vials of Hawk's blood were mixed into the paint that was used on the custom decks. The boards, which were made by Prime Skateboards and feature artwork from Will Carsola, are available on Liquid Death's website for $500 a pop. Ten percent of the proceeds are going to the anti-plastic nonprofit 5 Gyres and Hawk's Skatepark Project.
"I am deeply thankful to have a connection with my fans, and I appreciate how Liquid Death connects with theirs," said Hawk in a press release. "This collaboration is taking those connections to a new level, as I have literally put my blood (and soul?) into these decks."
You can check out the promotional video for Tony Hawk's blood-infused skateboards below.