Lil Nas X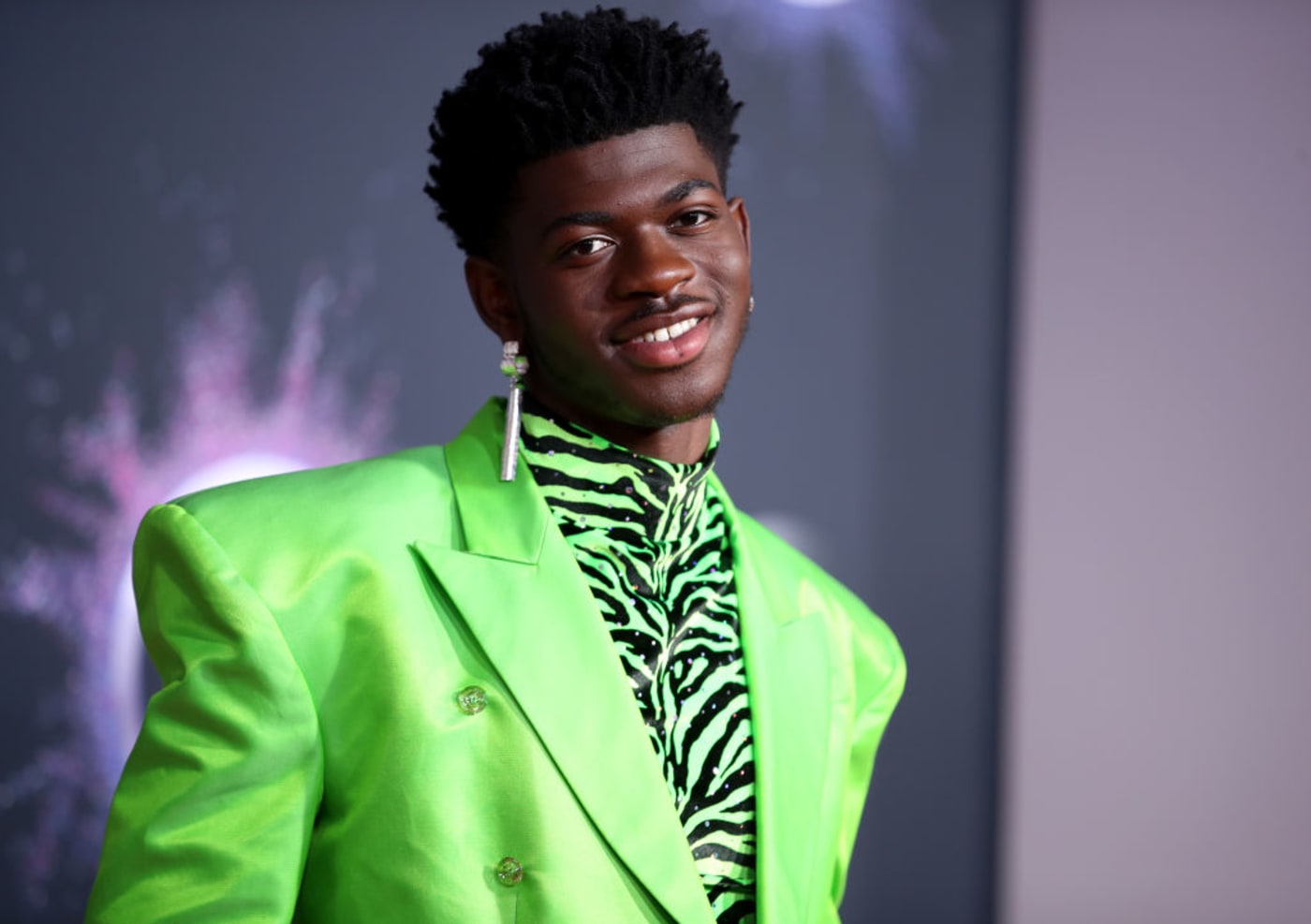 Lil Nas X rose to success more quickly than most artists in the music industry today. Nas X, born Montero Lamar Hill, dropped out of college in the summer of 2018 to pursue a career in music. While living in his sister's house, he posted his songs on SoundCloud but received little traction. Right around Halloween 2018, Lil Nas X discovered a beat on YouTube from Dutch producer YoungKio and purchased it for just $30. This beat would soon become the framework for his hit single "Old Town Road." Nas X released "Old Town Road" in December 2018, and it was quickly shared on the social media app, TikTok. Described as country-rap, the single rose to No. 1 on the Billboard Hot 100 chart. 
Country singer Billy Ray Cyrus supported "Old Town Road," and hopped on one of many remixes in April 2019. Since its release, the single has become one of the longest-running No. 1 hits in Billboard Hot 100 history, with an unprecedented 17 weeks on top. Lil Nas X released his debut album, 7, in June 2019. The album featured artists like Miley Cyrus, Travis Barker, and Cardi B. 
Lil Nas X has won numerous awards following the success of his hit single, "Old Town Road." In 2020, he was nominated for six Grammy awards including Best New Artist, Record of the Year, and Album of the Year. Nas X later took home a Grammy for Best Pop Duo/Group Performance. He received the second-highest amount of nominations at the Billboard Music Awards, with a total of 13. A four-time Billboard Award winner, Lil Nas X took home the awards for Top 100 Song, Top Streaming Song, Top Selling Song, and Top Rap Song. 
In March 2021, Lil Nas X released the controversial music video to accompany his single "Montero (Call Me By Your Name)." The rapper followed up with the release of "Satan Sneakers," which contained a drop of human blood in the air bubble. Although many applauded the provacotive video, Lil Nas X readily dismissed backlash from conservative critics. 
Outside of music, Nas X also dabbles in the fashion industry. He's modeled for Rihanna's Fenty Beauty skincare line, and has collaborated with British designer Christian Cowen on a Spring 2021 collection.