Don't Tell Director X to Stop Being Political
Director X's New Monuments his most on-the-nose social commentary yet. He talks about the production's significance today, R. Kelly, and the Ryerson statue.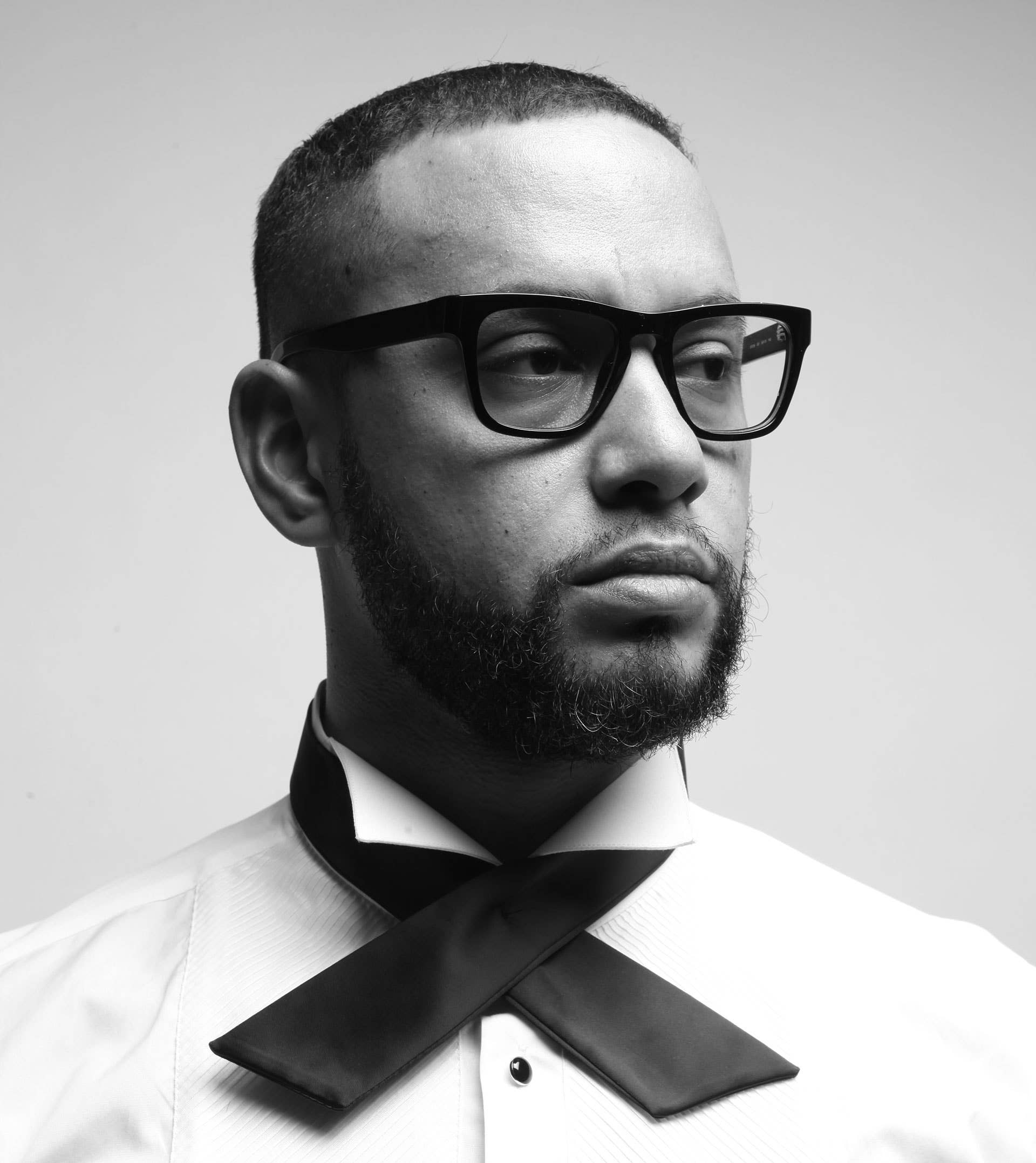 Publicist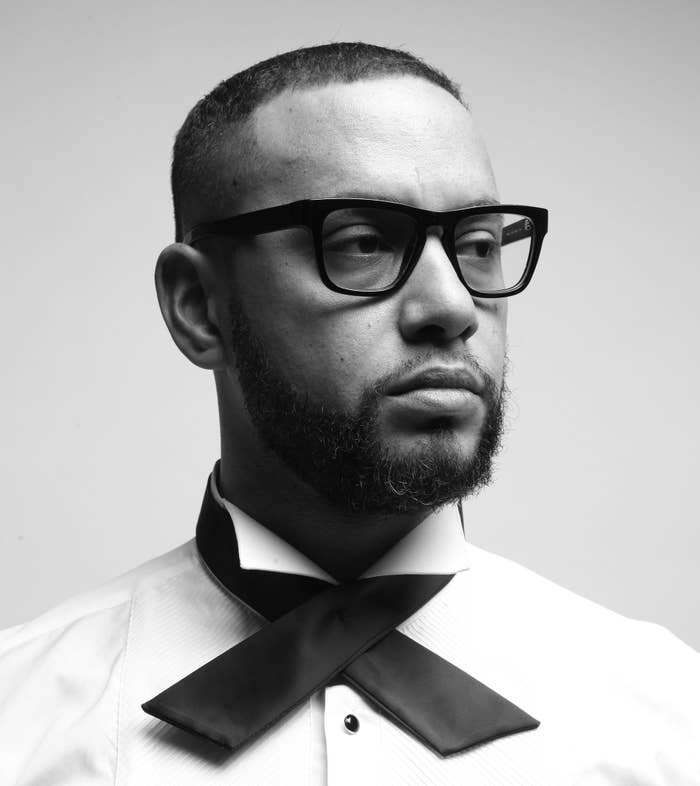 It's not a stretch to say that in this millennium, there have been few music video directors as influential or in their bag as Director X. His resumé includes iconic visuals like Rosalia and J. Balvin's aerial joyride for "Con Altura" and Drake's James Turrell-inspired video for "Hotline Bling" (and that doesn't even scratch the surface, TBH), but his latest project is his boldest statement to date.
This week, as part of the Luminato Festival, Director X will unveil New Monuments, a dance show set on the shores of Lake Ontario. The sprawling production weaves together the story of Canada's complicated colonial roots and our uncertain future in the face of climate change. Each number, headed by lead choreographer and X's frequent collaborator Tanisha Scott, tackles tough questions—namely, whether statues "speak to values that represent us as a city" or if they're better off being "dismantled piece by piece." Soundtimely?
New Monuments is another chapter in X's longstanding status as a voice for change. In 2016 and 2019, his Nuit Blanche installations "Life of the Earth" and "Death of the Sun" were ominous warnings about imminent climate change. And since surviving a shooting in 2015, he's been an outspoken advocate for community reform to stop gun violence in and outside of Toronto. He even launched an organization that promoted meditation as a means to discourage violence. It's very clear that the goal has always been to make a difference, not just amass clout.
"It may be triggering for some people. We're going through the history of North America and retelling it."
Just a few minutes into our Zoom with the Toronto native, born Julien Christian Lutz, he interjected: "Is this on video?" When we let him know that the feature wouldn't include recorded visuals, his demeanor eased. "OK, good. Because I'm multitasking and I don't want to fuck up your shot," he said. It comes as no surprise that this is top of mind for Hype Williams' former protogé, who scored a Grammy nomination earlier this year for directing Drake and Future in the video for "Life Is Good."
Now, he's closing 2021 with a project that takes his musical video mastery and puts it in a different context. We caught up with Director X to learn more about what's to come with New Monuments and how it adds to the bigger conversations happening right now.
Can you break down what we can expect from New Monuments?
New Monuments is a big dance number. It may be hard to watch for some people. It may be triggering for some people. We're going through the history of North America and retelling it. There are some parts of our history that we don't want to look back on, but it's a story that has to be told. We track it all the way until now and a little bit into the future, looking into where things are headed and addressing what we think we need to do.
Where do you think things are headed?
Well, we have a climate catastrophe headed our way. We can argue all we want about the things that we're disagreeing about, but we're arguing about who is the captain of a sinking ship.
"To tell artists that they shouldn't be political means that you don't know what the f*ck you're talking about and you should probably do some reading."
What was it like to work with Tanisha Scott again?
I'd just worked with Tanisha a few weeks beforehand so it wasn't a reunion of long-lost friends. Tanisha and I trust each other; we have a great back-and-forth and great respect for one another's abilities. It's one of those work relationships that become friendships, that become like family.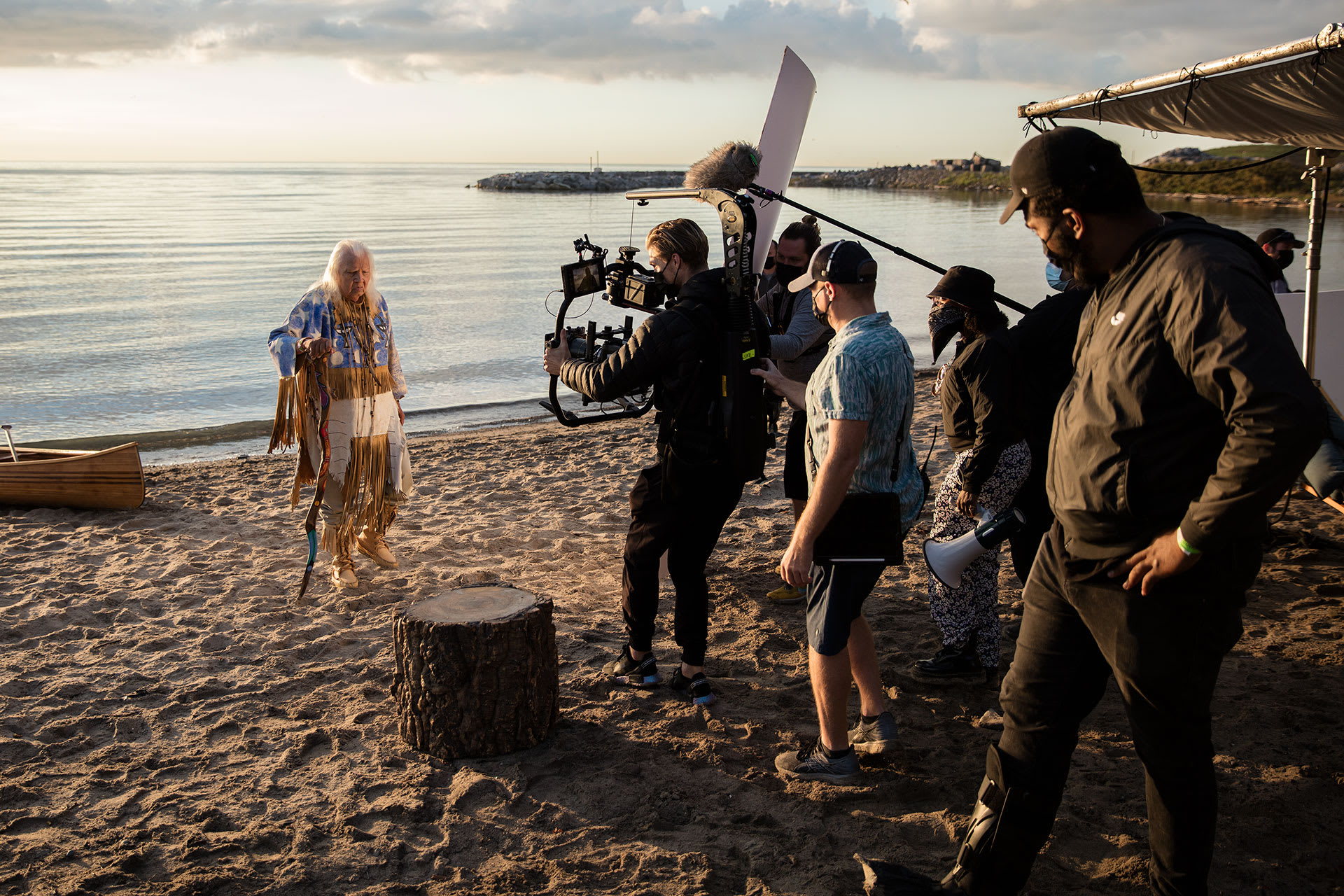 New Monuments touches on the concept of taking down the monuments that we've built up. I'm a student at Ryerson University and that topic feels very close to home, after the statue of Egerton Ryerson was toppled. What's your take on that debate? Is there room for these statues knowing what we know now?
No, they've had your time. They wouldn't have made a statue of him if he was openly raping white women. He had his time, now it's up. It's history. Are we going to keep on honouring a man who has done these things? No! You had your time with the statue, dog.
We (Black people) cancelled R. Kelly, so no one can talk to us. We haven't played "Step In the Name of Love" and we loved those records. But guess what? He crossed lines. He had his time and he had his moment. Ryerson had his time with the statue, but that's done. We can't ignore what's been done. When you've committed actual crimes against humanity, you don't get to have a statue anymore. Sorry.
You've always used your voice to amplify change and this is another step in that direction. What is your response to people who say that artists need to stay in their lane and not get political?
They should actually study history. It's artists who push these conversations forward. There's a reason why in a totalitarian government, one of the first things they do is clamp down on the arts. It's because we raise questions, we push boundaries, and we start delving into areas that the average person doesn't. So to tell artists that they shouldn't be political means that you don't know what the fuck you're talking about and you should probably do some reading.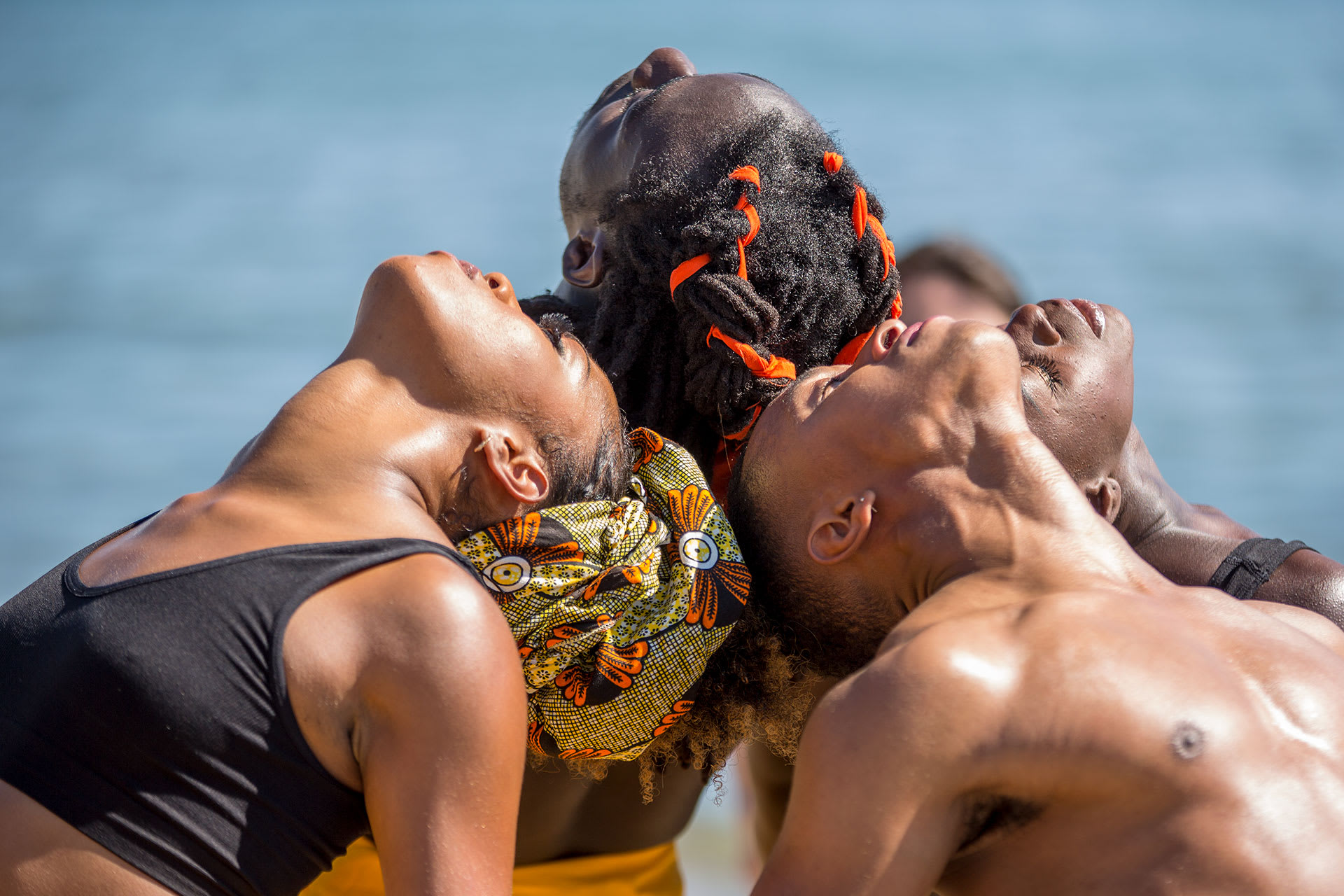 What was the biggest challenge in bringing New Monuments to fruition?
COVID made it very hard. We weren't able to rehearse together, so having to do things in pods while working with so many dancers was tough. It's such a sprawling story, and theatre operates differently compared to film. We don't really speak the same language so there were a lot of communication misunderstandings. The two mediums operate quite differently and we couldn't be in the same room. As great as Zoom is, being in the same room is very important.
Also, the subject matter itself was a challenge. When we first wrote this, we went and spoke to some Indigenous advisors and they were like, "We're not doing that." They were like, "Nah, son."
How did you get them to come around?
Across the board, there are real discussions to have. We're channelling our ancestors here. We're talking about the history of our people. They're talking about the history of their people. Where our blood comes from, why we have the skin colour we have, and the features we have.
To go and express these struggles through dance, which is a full-body emotional experience, that shit ain't easy. There are all of these questions about what we're representing and if we're doing it the wrong way. Plus, it's not just the story of one group, we did them all: Indigenous, African, Asian, South Asian, white, everybody's represented in the history of how we got here.
New Monuments will be available for streaming on CBC Gem starting October 15th.