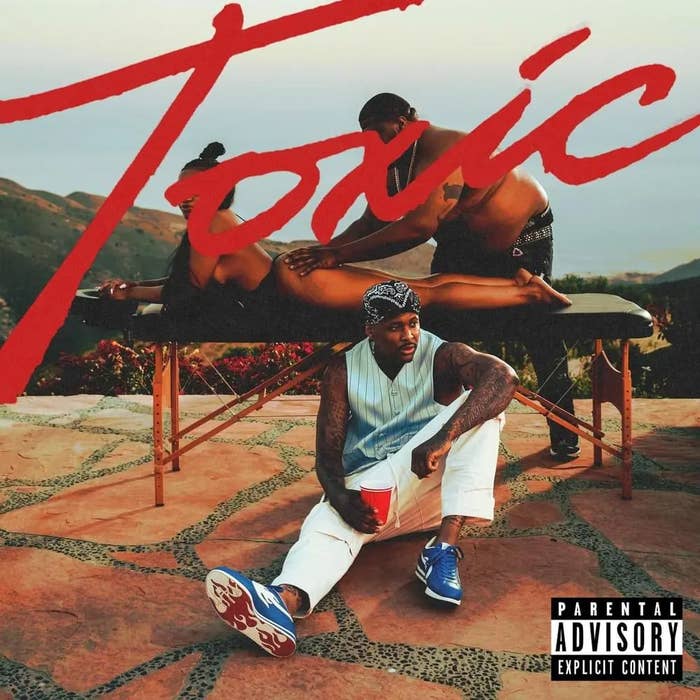 YG has unveiled his new single and video "Toxic," taken from his upcoming new album.
Credited with production on the new song are Swish, Larry Jayy, and Reece Beats. As fans have noted upon its overnight release, "Toxic" also sees YG reinterpreting Mary J. Blige's 1994 My Life track "Be Happy," which was produced by Diddy and Poke.
Hear "Toxic" below via Spotify and/or listen via your preferred streaming service including Apple Music, Tidal, etc.
For the video, directed by YG and Austin Simkins, fans will note the appearance of Brittany Renner (seen above in a YG-shared image with a baby bump) amid a story chronicling the different sides of a complicated relationship. See the video below. 
"Toxic" follows YG's appearance on the recent Mozzy track "In My Face," which Complex named one of the best tracks of its release week in July. The collab also featured Saweetie and 2 Chainz.
In the fall of 2020, YG rolled out his My Life 4Hunnidalbum, which marked his fifth full-length studio release. The tentatively titled Pray for Me is expected to be released at some point this year, though an official release date hasn't yet been announced.
Last November, YG made headlines in connection with the launching of a partnership between the City of Hawthorne and the TeleHealth Van program. The latter was launched in 2020 by YG, Todd Gurley, and Dion Rambo and is focused on providing a variety of health-related services to those in need, including mental health screenings.
Days after releasing "Toxic," YG's 4Hunnid brand dropped a new collection of pieces that cost between $60-$180. The range consists of shirts, shorts, tees, hats, and more. Head over to 4hunnid.com to shop the new pieces and check out some photos from the collection below. The new drop comes on the heels of YG holding a VIP private dinner in L.A. this past Monday. The event was attended by Zack Bia, Guapdad4000, Chiquis, Boo Johnson, Coco Jones, and others.