Mozzy Releases 'Survivor's Guilt' Album f/ Roddy Ricch, YG, 2 Chainz, Saweetie, Yo Gotti, and More
Just a few months after signing a deal with Yo Gotti's CMG imprint, Sacramento rapper Mozzy returns with his seventh studio album 'Survivor's Guilt.'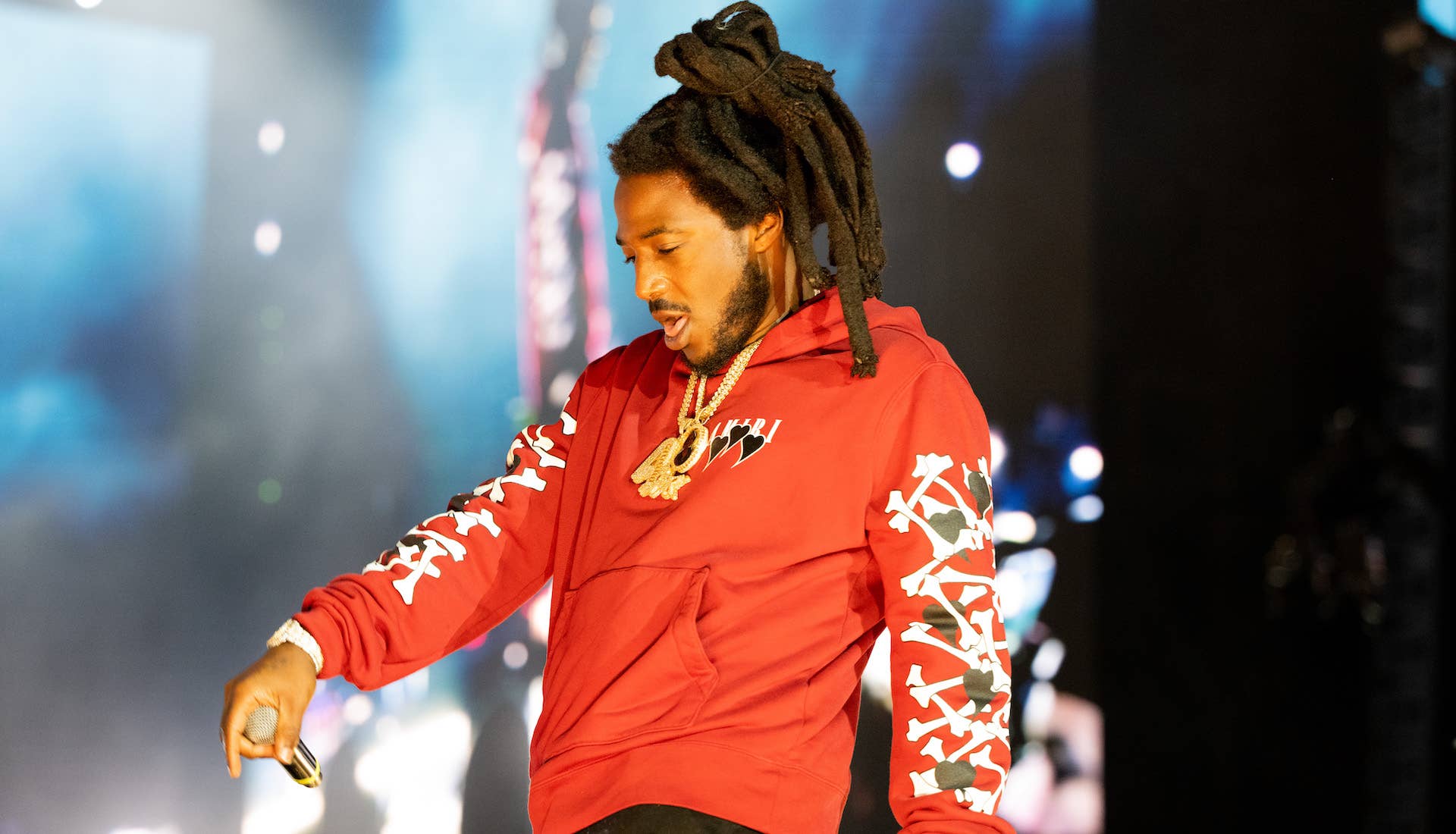 Getty
Photo by Scott Dudelson/Getty Images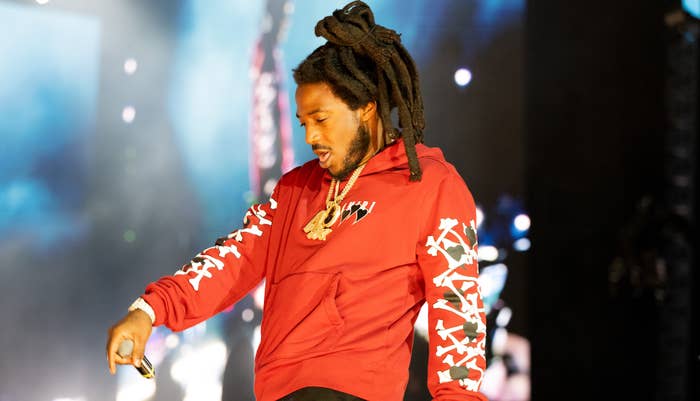 Just a few months after signing a deal with Yo Gotti's CMG imprint, Mozzy returns with his seventh studio album Survivor's Guilt.
The 14-track project includes the previously released singles "Tell the Truth," "Lurkin," "Open Arms," and "In My Face," as well as guest appearances from Roddy Ricch, 42 Dugg, YG, 2 Chainz, Saweetie, EST Gee, Yo Gotti, Blac Youngsta, Blxst, and Shordie Shordie.
Survivor's Guilt continues a prolific run from the Sacramento rapper, marking the fourth full-length offering he's released in the past two years, following 2020's Beyond Bulletproof and Occupational Hazard, and 2021's Untreated Trauma.
In tandem with the release of his latest LP, Mozzy has joined forces with Homme + Femme for a new collection of T-shirts and hoodies.
"The inspiration of this collection is related to my album, Survivor's Guilt," Mozzy shared. "With that, it's a little bit on the dark side because it highlights champions of war wounds and champions of losses. Overall it signifies being one of the last men standing."
Homme + Femme founder Drew Evans added, "The details in our art and the quality of the garments help us accomplish our goal which is to tell the stories of our culture while adding value to our community."
Stream Mozzy's new Survivor's Guilt album now on all major platforms.