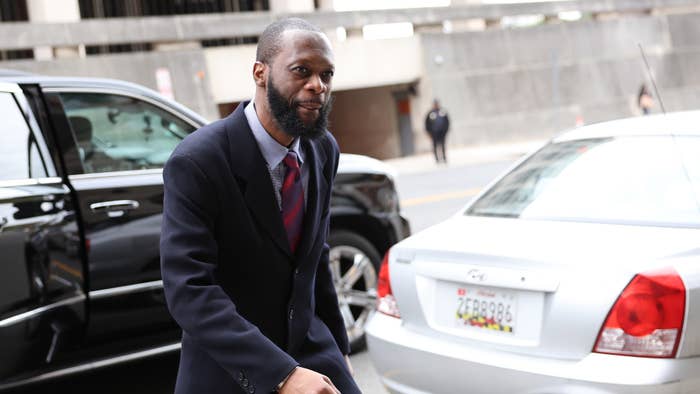 Pras has notified multiple parties, including 50 Cent and Kyrie Irving, that he is planning to sue for defamation.
A first reported by the Los Angeles Times, legal reps for the former member of The Fugees are planing to sue both, as well as Rolling Stone, over the artist being referred to as a "government informant" and similar descriptors in connection with a political conspiracy case he recently lost in court. As previously reported, Pras is expected to appeal that case.
The Times piece mostly focuses on such plans from attorney Jonathan Noah Schwartz. In an email shared with Complex, a rep confirmed that attorney David Kenner and Pras Michel had also initiated the process of suing all three for defamation in the state of Florida. State law requires that such cases begin with the notification of those expected to be sued "at least" five days prior to the suits in question being filed.
For 50, Pras' attorney points to an April 24 Instagram post in which Pras was labeled a "rat." Irving, meanwhile, is set to be sued over a tweet that same month in which Pras was referred to as an "FBI informant." As for Rolling Stone, it's alleged that an article from the publication "resulted in the false and defamatory label being made in hundreds of viral local, national, and international media news stories and blog posts."
These subsequent articles and posts, it's argued, have caused damage to Pras and the attorney's "business interests, reputations, and safety."
In a statement, a rep for Pras urged publications and the general public alike to "exercise caution and responsibility" when speaking out about or reporting on cases of this magnitude.