Kyrie Irving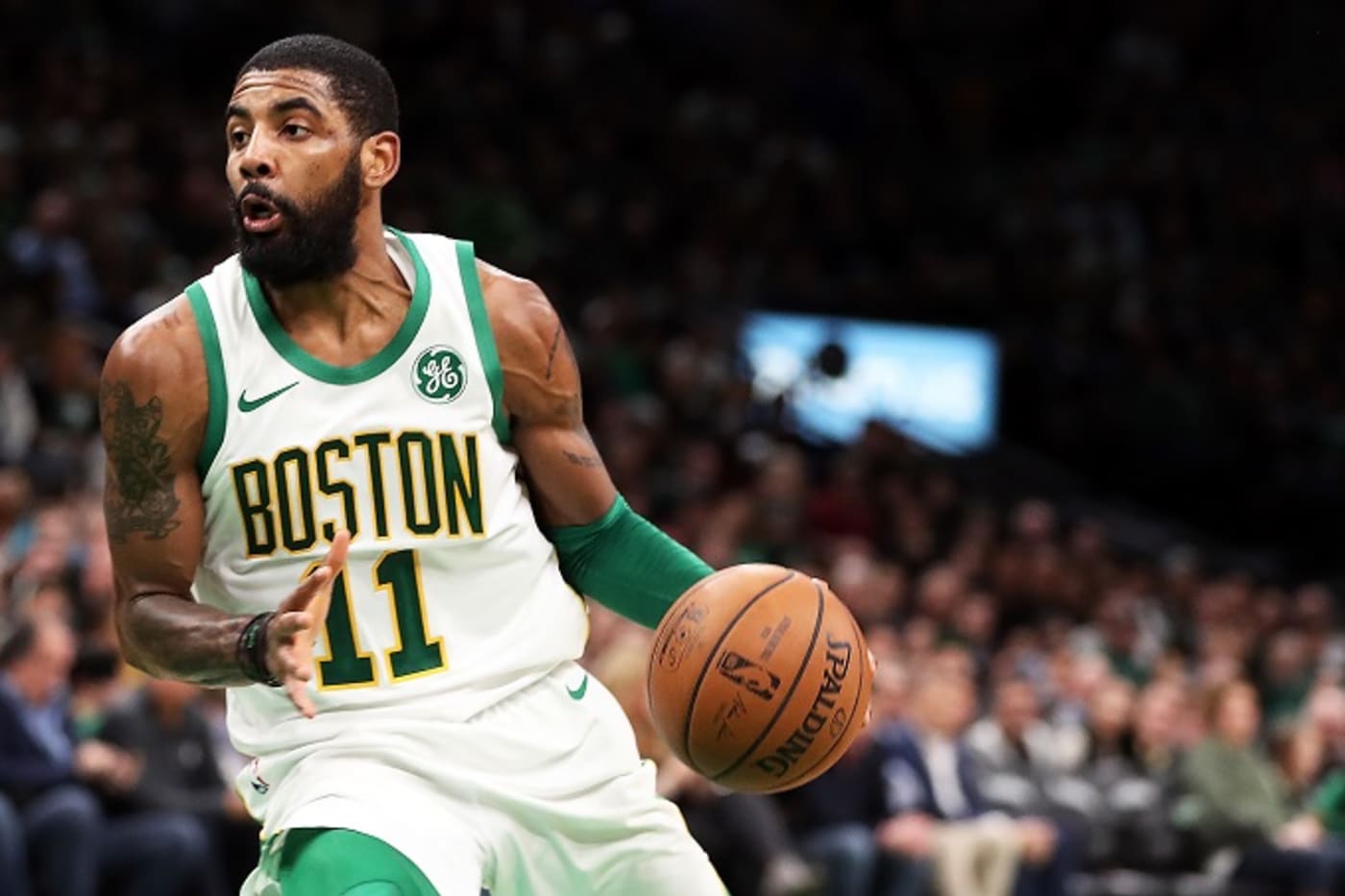 The Godfather of Jelly, professional ankle-taker, and basketball wizard, Kyrie Irving has used his elite ball-handling and finishing ability to carve his permanent place in NBA history. Born in Melbourne, Australia and raised in West Orange, New Jersey, Irving had a ball in his hand from an early age. His father, Drederick Irving, played college basketball at Boston College and has been an inspiration to Kyrie since he was a kid. After committing to Duke University and only playing a handful of games due to injury, Irving declared for the draft after his freshman year and was selected as the No. 1 overall pick in the 2011 NBA Draft to the Cleveland Cavaliers. 
While in Cleveland, Kyrie was the fresh, young energy that the Cavaliers needed after just losing LeBron James after he left for the Miami Heat in free agency. During his younger years on the Cavs, Irving was selected as Rookie of the Year, made several All-Star appearances, and primed the team for the return of James and acquisition of Kevin Love as they formed their big three in 2014. After going to the NBA Finals for the first time that season, Kyrie Irving would be a key player in the Cavaliers 3-1 rally against the Golden State Warriors in the NBA Finals the following season, bringing the city it's first NBA championship in several decades, and his first ring.

After losing to the Warriors the following season, Irving parted ways with the Cavaliers later and joined the Boston Celtics. While Kyrie had a good run in Boston, injuries plagued him during his time there and he eventually would leave the team to start a new era in Brooklyn with the Nets. Soon after Kyrie came, he got his good friend Kevin Durant to join the Nets as well, creating a powerful one-two punch in Brooklyn. Despite both being injured last season, the two are back in action and have added one of the best guards in the league, James Harden, to create one of the most dangerous backcourts in the game. From just a kid with the ball on a string, Kyrie Irving has become an inspiration for players from Jersey and beyond, symbolizing how far authenticity and work ethic can take you.