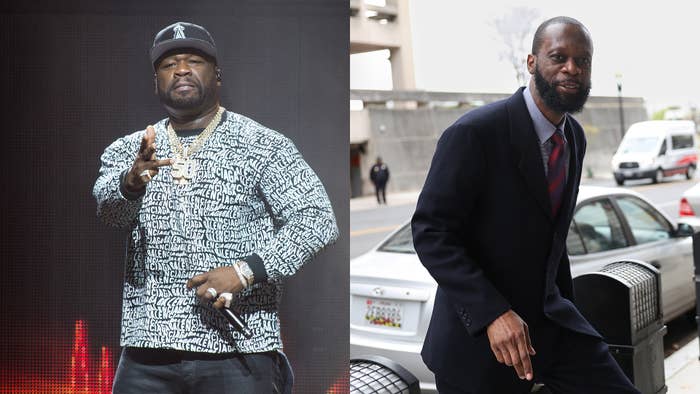 UPDATED 04/27/23, 3:50 p.m. ET: A previous version of this story incorrectly reported that Pras Michel admitted he was an FBI informant. Instead, Pras only admitted that he spoke with the FBI.
"Simply stated, if Pras had been an informant for the government, he wouldn't be on trial right now. The government does not prosecute and threaten its informants with more than two decades of jail time," a rep working for Pras told Complex via email. "Pras never was an 'informant' for the FBI… Michel also told the jury he was simply a connector, helping Low find counsel for civil charges brought by the US government and letting government officials, including FBI agents, know that China wanted Guo extradited.
The rep continued, "To be clear, an informant cuts a deal with the government, so why would he be on trial if he were an informant. Nothing could be further from the truth, and the reckless suggestion that he was an informant carries life-threatening implications in hip-hop circles."
See original story below.
50 Cent has offered his reaction to the Fugees' Pras Michel taking the stand in his federal conspiracy trial and admitting he willingly met with the FBI.
"I knew this fool was a rat" Fif wrote in a post shared on Instagram alongside a headline about Pras' admission, which incorrectly labeled the rapper and producer as an FBI informant. "I'm glad I never fvck with this guy."
50 Cent's reaction comes amid Pras' federal conspiracy trial, in which he is facing up to 22 years for his alleged involvement in a money laundering scheme and his association with a foreign country attempting to influence the U.S. government. He's one of the many people at the center of the case against Malaysian financier Jho Low, a Malaysian fugitive wanted for his connection to the 1Malaysia Development Berhad scandal. Through Low, Pras contributed to both Barack Obama's 2012 campaign and Donald Trump's 2016 campaign.
Pras agreed to testify in his own defense, and he claimed that he met with federal agents to assist with China's attempts to extradite dissident billionaire Guo Wengui, who fled to the U.S. in 2014 after it was announced he was facing charges of bribery, money laundering, fraud, and rape in China. "I took it upon myself to report because I thought the FBI should know," he said, per CBS News. Wengui has since been indicted on fraud charges.
A report from Mother Jones points out that Pras Michel did not admit he was an FBI informant, and all he said was that he spoke with the feds. He didn't speak with them as a part of an effort by the U.S. to extradite Wengui, and instead, he contacted them as part of the Chinese government's scheme to get Wengui back to the country. He has been accused of "prob[ing] the interviewing agents" to get information to pass on to China, which he allegedly got paid for. He was found guilty on all ten counts for his involvement in the international conspiracy scheme on Thursday, April 27. He is facing up to 20 years in prison.
When the news broke on Monday, fans reacted negatively to the revelation that Pras spoke directly with the FBI.