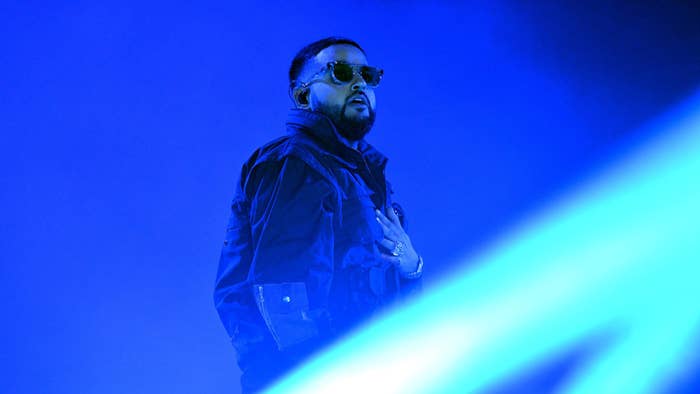 Nav believes he "overreacted" in 2019 when discussing DJ Drama and Don Cannon's alleged blocking of a Lil Uzi Vert verse on his Bad Habits album.
In a post shared to his Instagram late Thursday, Nav—who earlier this week suggested that a new album was "almost done"—gave the two a shout-out. "I definitely overreacted last year," he said. "Nothing but love."
In the caption, he specified that a new album is indeed "coming soon."
As you'll recall if you're truly an Uzi scholar like yours truly, DJ Drama told Complex last March that four collabs between Nav and Uzi had previously been cleared, though none of those referenced were Bad Habits tracks.
"It's not about the money because we turned down $100K," he said at the time. These comments came after Nav publicly claimed that DJ Drama and Don Cannon wouldn't "clear [Uzi's] verse legally" for a Bad Habits cut.
Asked about the situation the following month in an interview with Complex, Nav detailed his alliance with Uzi, who still had fans pining for Eternal Atake at the time.
"It's very organic," Nav said. "We met very early in our career. And we don't even really talk to each other like musicians. We talk to each other like friends. We hang out. We don't talk about doing music. We don't even talk about the studio. If it happens, it happens."
Last month, it happened: