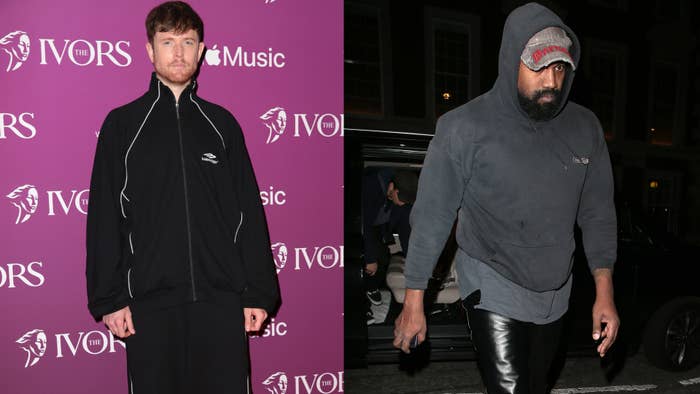 The artist formerly known as Kanye West previewed new music on Monday night, fresh off the debut of his soon-to-be-copied take on flip-flops.
Indeed, while in attendance at the Burberry Spring/Summer 2023 aftershow party at the Twenty Two club in London, Ye previewed a selection of new songs, including one that was briefly (and incorrectly) assumed by fans to include a James Blake sample.
Blake himself later confirmed via Twitter that one of the teased tracks does not include a sample of his 2016 song "Always." Instead, Blake said, "it's new." In later tweets, Blake also confirmed he produced not only the track in question but "the other two" as well.
Given that the music-previewing went down on his birthday, Blake later added he was "good for presents."
See additional footage of Ye teasing the new tracks below. Also in the house for the Burberry party were Jordss, Naomi Campbell, Irina Shayk, Daniel Kaluuya, Normani, and more.
It goes without saying that a Ye and Blake collaboration, although it's currently unclear whether there are any plans for an official release of the newly teased music, marks a pairing that has long been wished for among fans. Nearly a decade ago, Ye said during an interview with Wired 96.5 in Philadelphia that Blake was his favorite artist.
"I listen to James Blake the most," Ye said at the time. "That's, like, my favorite artist. … Just go listen to his music and say, 'Hey, that's Kanye's favorite artist.'"